The Best Beach Towels to Get You Through an Australian Summer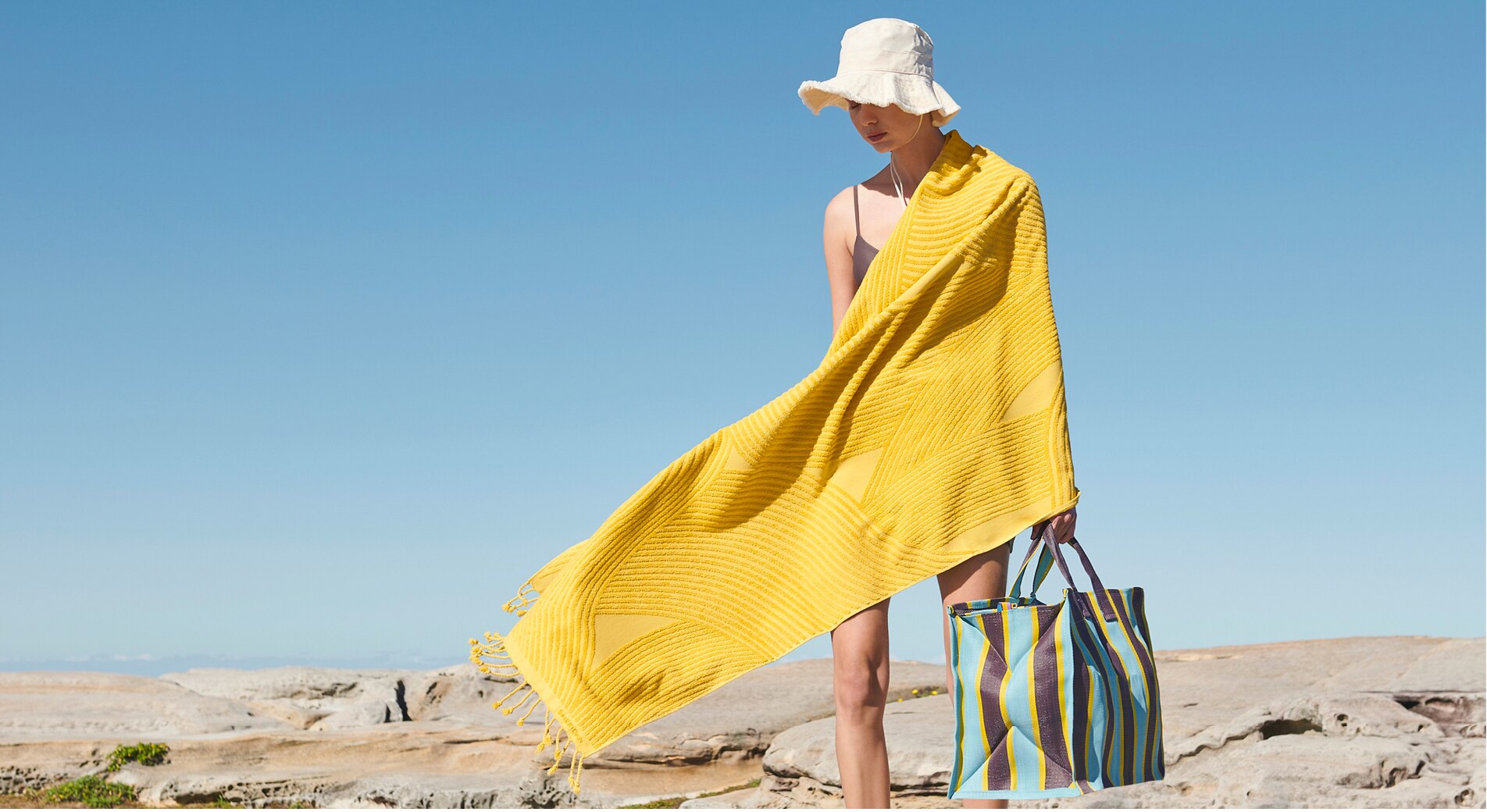 How do you know when an Australian summer has arrived? It starts with smells: mangoes, hot chips with lashings of chicken salt, aloe vera. There are the sounds: waves crashing onto the sound, seagulls squawking, crickets chirping (constantly). Summer BBQs provide the taste, as do icecreams and icy poles — half because of the relief they provide, half because they do just taste so damn good. There's the feeling of sunscreen being lathered on your body, water dripping from your hair down your clothes, sitting directly in front of a fan when days get too hot.
As for sights? There's that bluer than blue sky. The red and yellow flags going up. Spectacular sunrises and sunsets in saturated colours. And the smatterings of bright, bold beach towels, laid out on any and every available surface.
Which is where we come in. Sheridan and Australian summers go hand in hand. With our latest collection of beach towels, we truly have your summer sorted.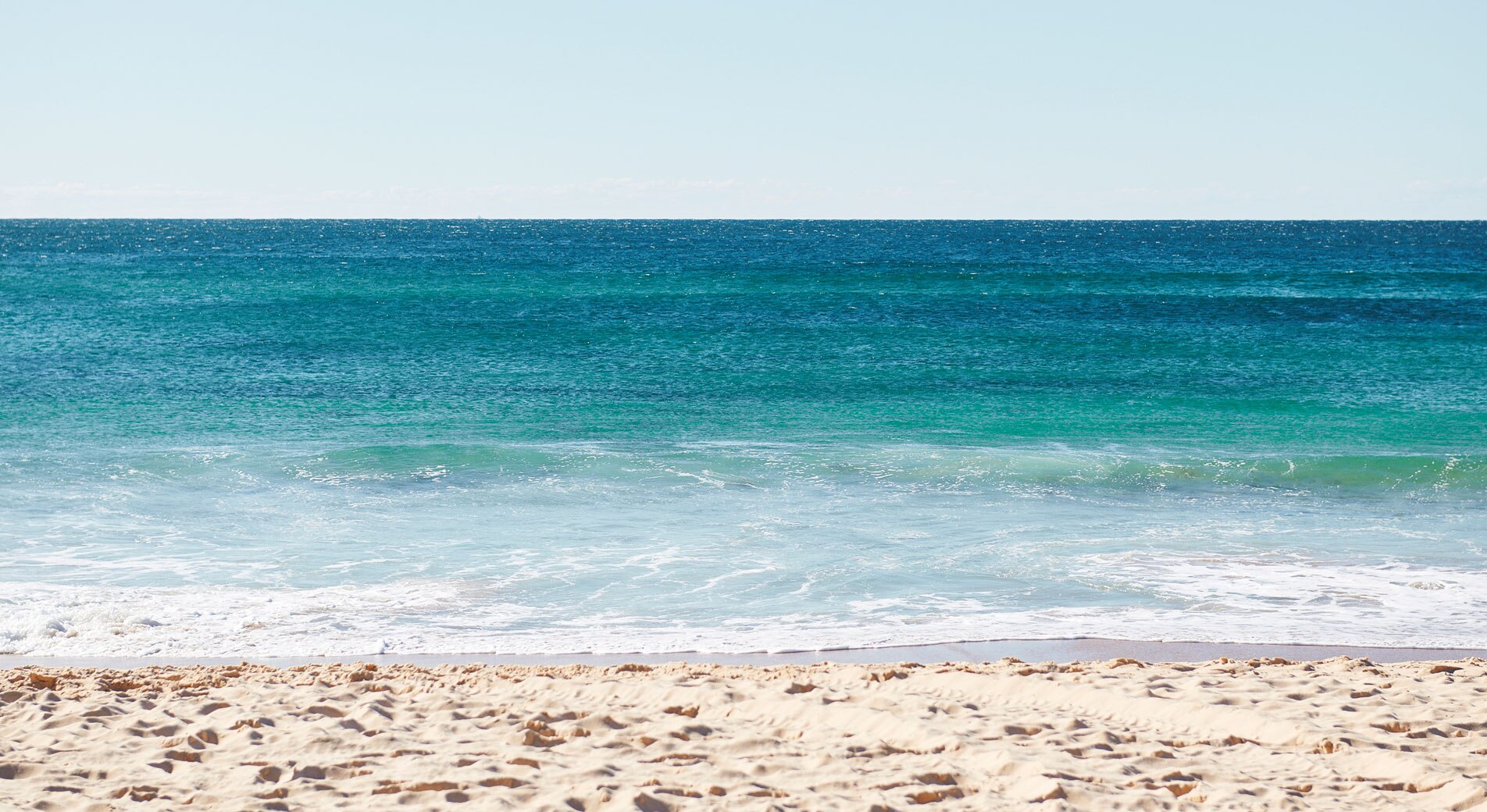 Crafted in 100% cotton, our beach towels are soft against your skin and absorbent. No matter where you choose to take a dip — the beach, a lake, a tree-lined creek, a local pool or even a paddling one — a Sheridan beach towel is a perfect accompaniment, keeping you dry and comfortable afterwards.
Our beach collection features bold bright colours, traditional stripes, abstract florals, and tactile textural weaves. There's something for everyone, with various sizes, styles, constructions — from velour to terry, hammam to oversized, and hooded options too. The fun extends to the whole family; Sheridan offers baby and kids beach towels, too. Your little one will love the soft comfort of our beach towels, making family excursions fun. A guaranteed great day out.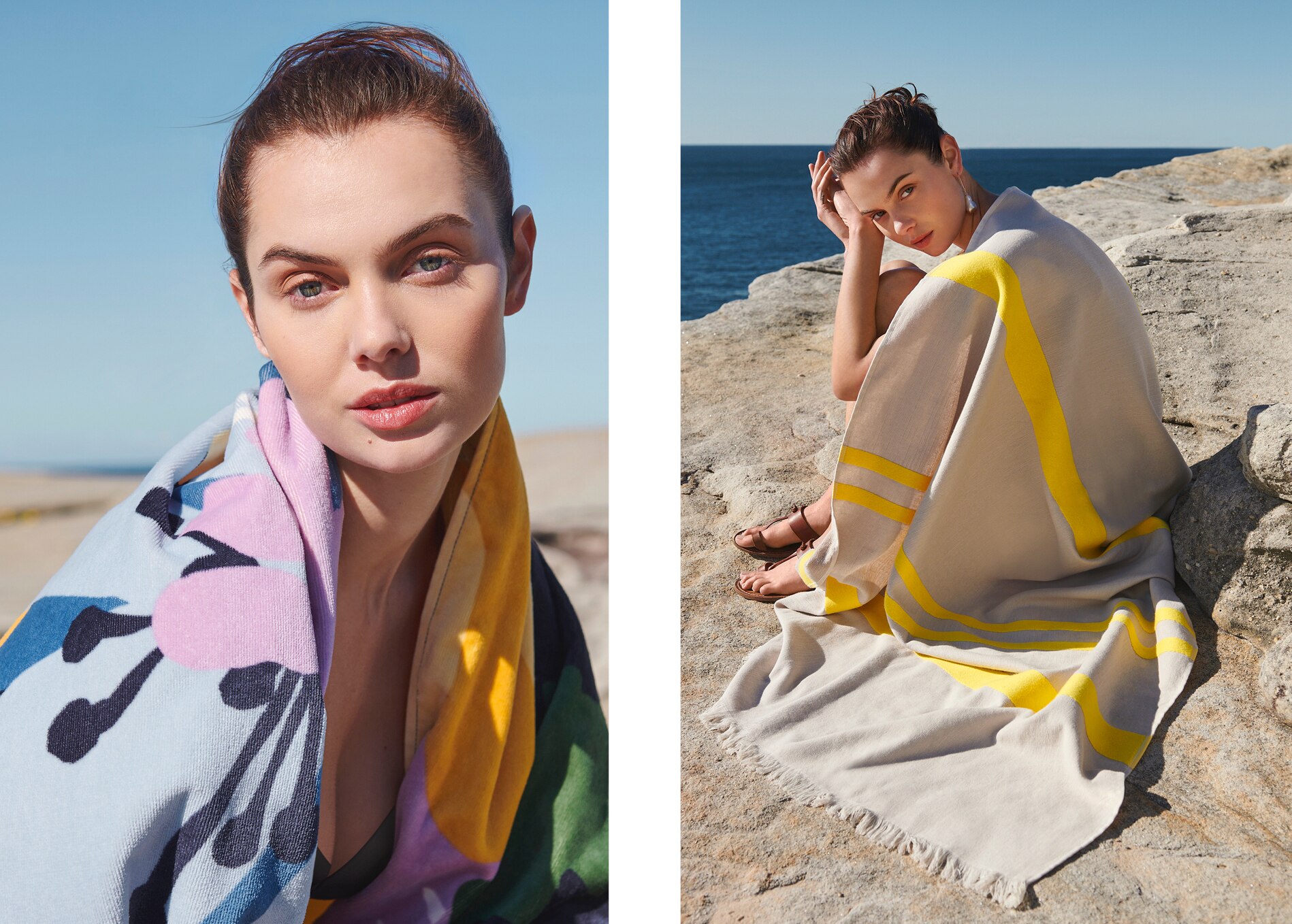 Available in generous sizes — some even oversized — they can take you from beach to picnic to backyard, and back again. Our Southcove Towel, woven in Turkey, is a wide-width offering. In its striking shade, it's reminiscent of the vibrant red sand of our outback. Cape Calypso, with its brightly coloured florals and solid colour reverse, makes it twice as nice. Boasting a plush velour face, it's perfect for lazy days spent lying on the beach with a good book.
Taking on the hammam towel, Tropicolo borrows features hammam towels are most known for — lightweight and fast drying — and combines them with the softness and absorbency of terry towelling. The contemporary stripe design and cut fringing add to its appeal. A beach towel like Cowrie Bay takes inspiration from the ocean, with its abstract seaweed design. Don't worry, appearance is the only element it's inspired from — no strong smells or rough edges here!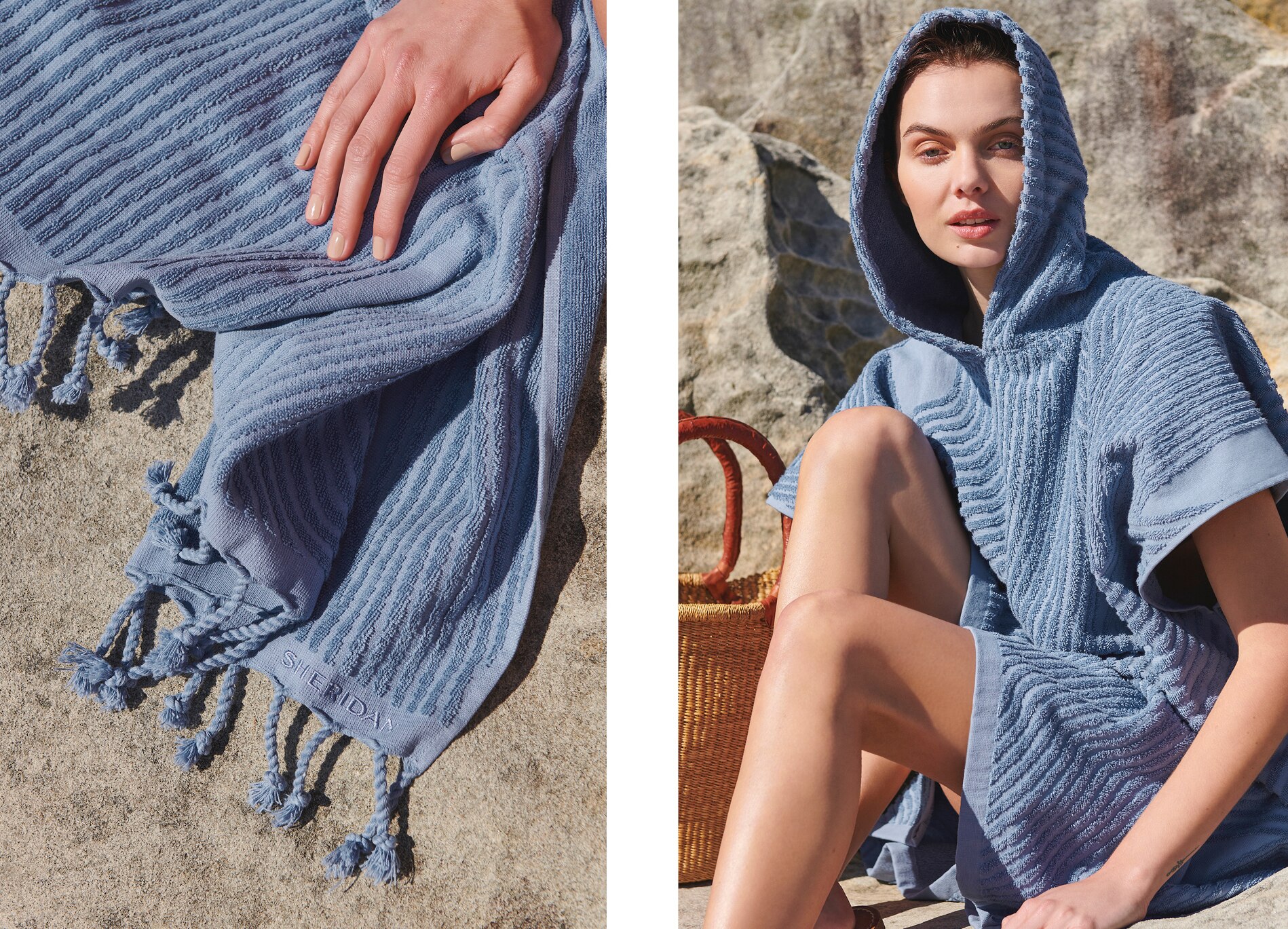 Crafted in Turkey, abstract textured swirls pattern our Northcove Towel, finished with twisted tassels on either end.
Beach ponchos are no longer just for little ones — our Northcove Poncho is a perfect (and functional) statement piece.