Five Tips For Styling A Nursery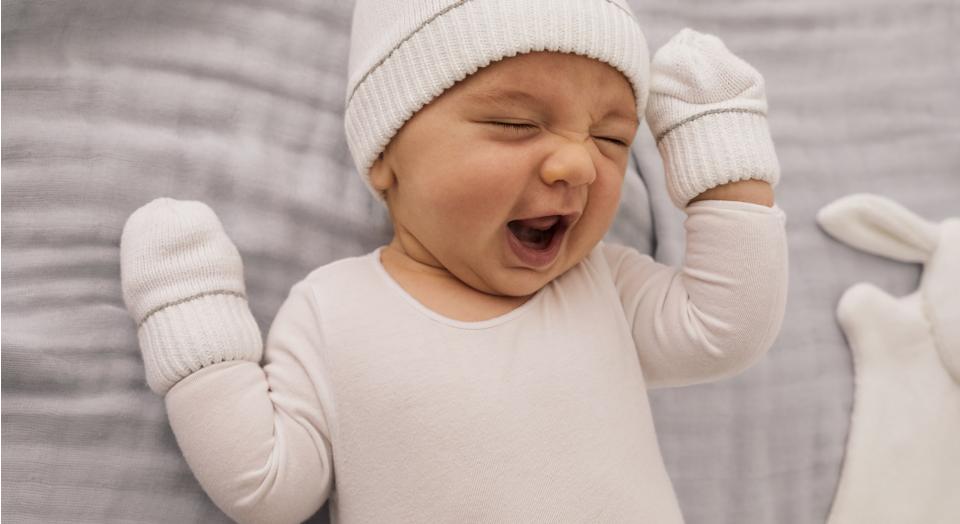 Styling a nursery is your chance to create a beautiful sanctuary for you and your little one. The nursery is like no other room in the house, so there's a lot to consider.
How can you achieve practicality, style and safety all in one?
We've made it a little easier for you with a few helpful tips to get you started.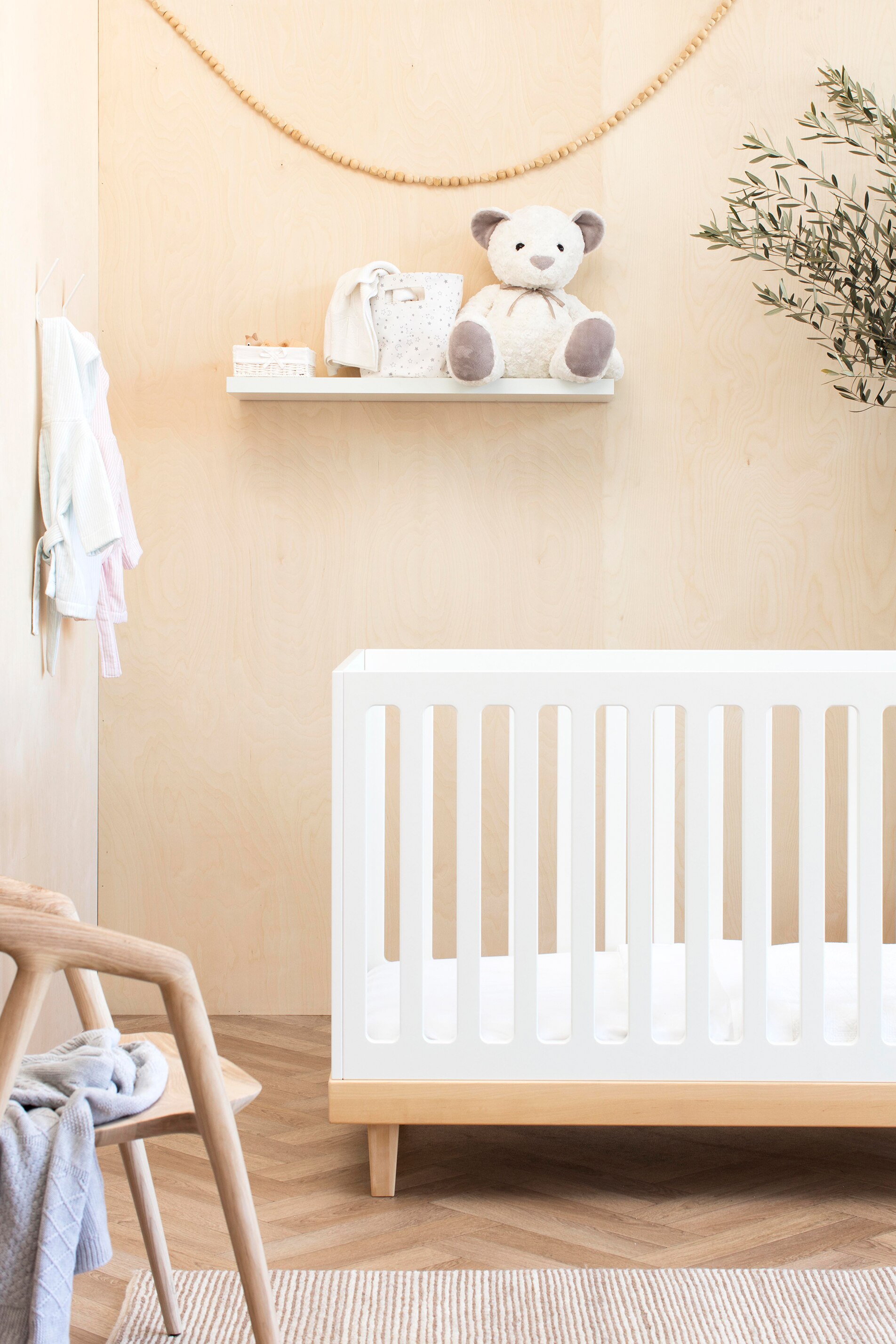 1. Make a plan
Start with an idea and build on it visually by creating a moodboard. Shopping for a nursery can be a little overwhelming at first, however if you have a plan it will be a lot simpler and you won't purchase items you don't have space for. Fill your moodboard with your favourite products and pieces of furniture, then see what works best together.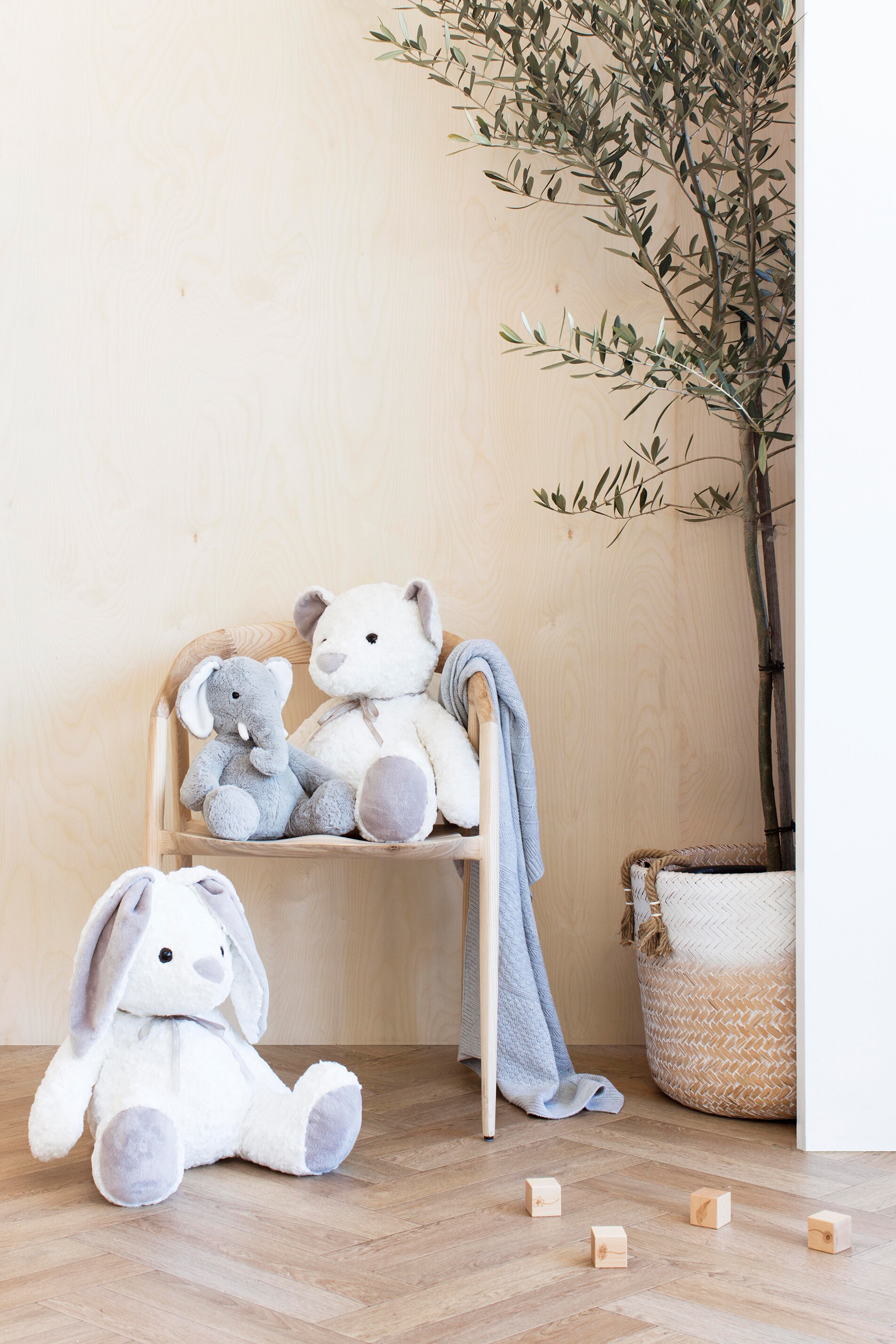 2. Keep it simple

Style your nursery with a soft palette that's calming and inviting. A neutral base is a great place to start and you can then add colour where you see fit. Try to avoid creating clutter when styling. Be selective with your decor and don't forget to include a sentimental touch by styling a few heirloom pieces into the nursery.

The 'keep it simple' rule also applies to the cot. Dress the cot with cotton sheets; remembering to follow Red Nose safe sleeping guidelines. Keep the cot free of all toys, cushions and soft, loose items, as these create an unsafe environment for sleeping.
Clear a space on the floor to lay a playmat for tummy time. Our Alphie baby playmat features a stunning hand painted artwork, making it a beautiful and practical feature for the nursery.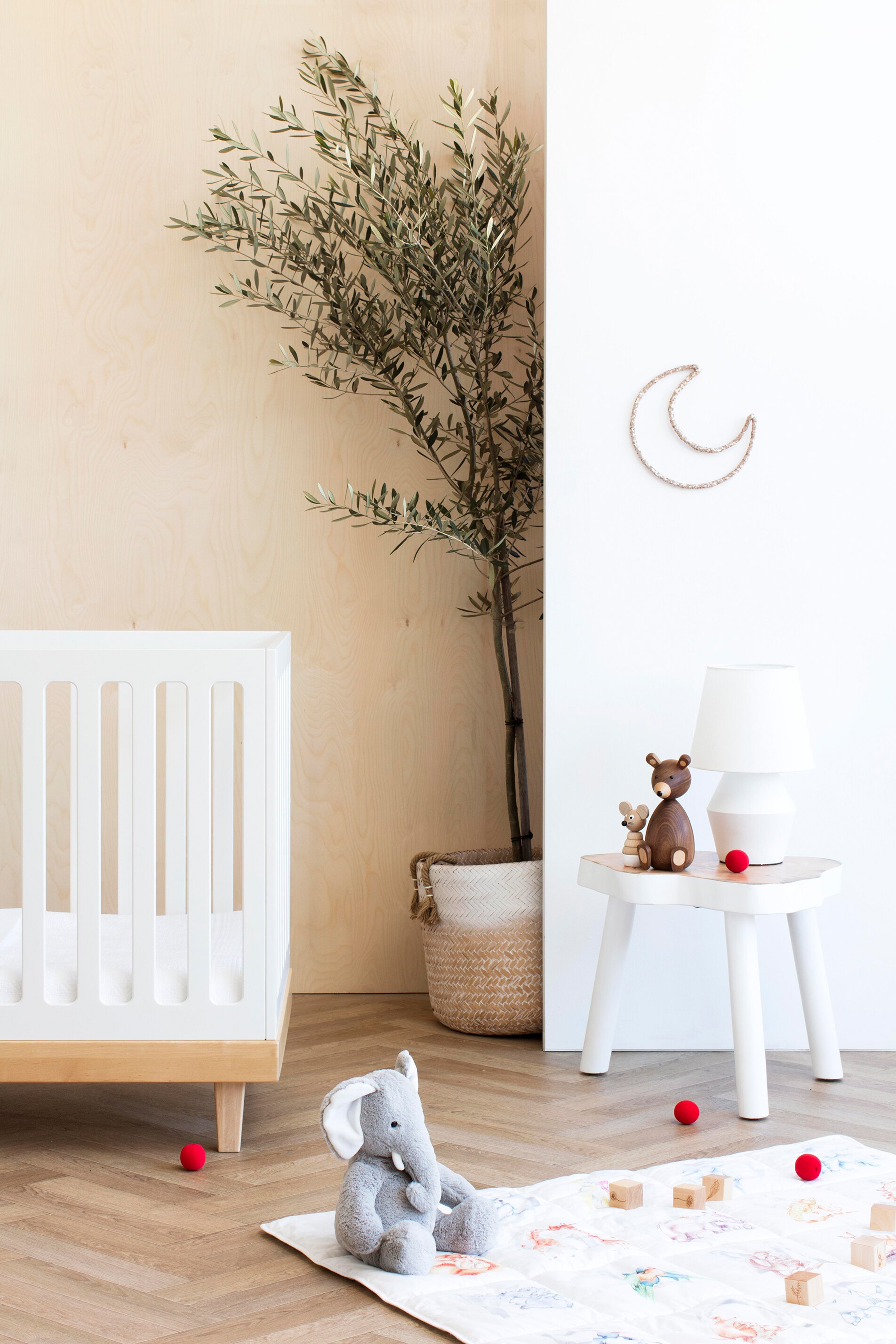 3. Use clever storage
Keeping your nursery organised and free from clutter will create a safe and supportive environment that's perfect for sleep, play and quality time. Use shelves to hold toys and books, and install hooks to hang towels. Storage baskets are perfect for hiding nappies, wipes and creams while keeping them organised.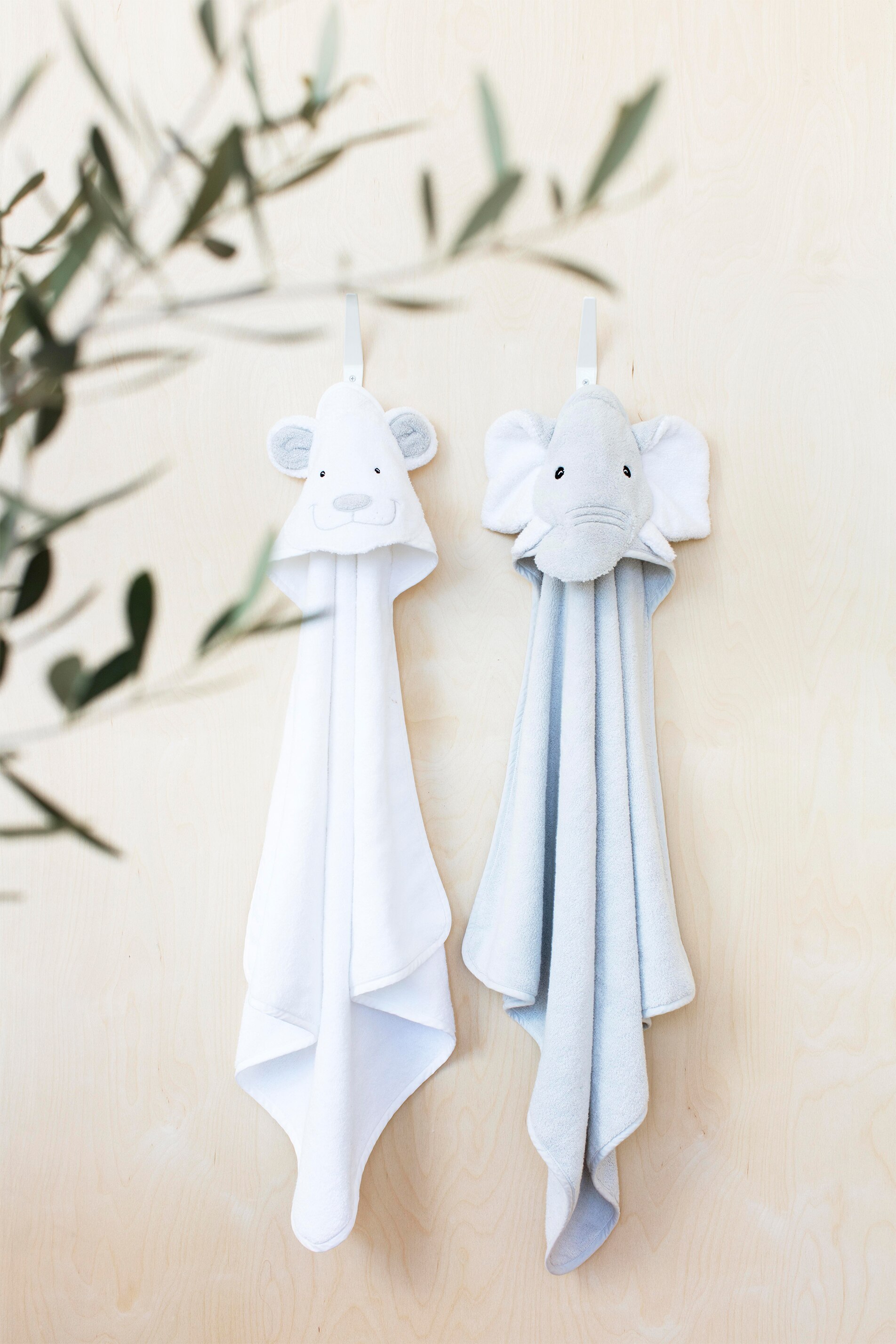 4. Choose natural fibres
Natural fibres are lightweight, breathable and best for your baby's skin. Organic cotton and TENCEL™ Lyocell fibres are the perfect materials for cot sheets, blankets, wraps and after-bath essentials like hooded towels, booties and mitts.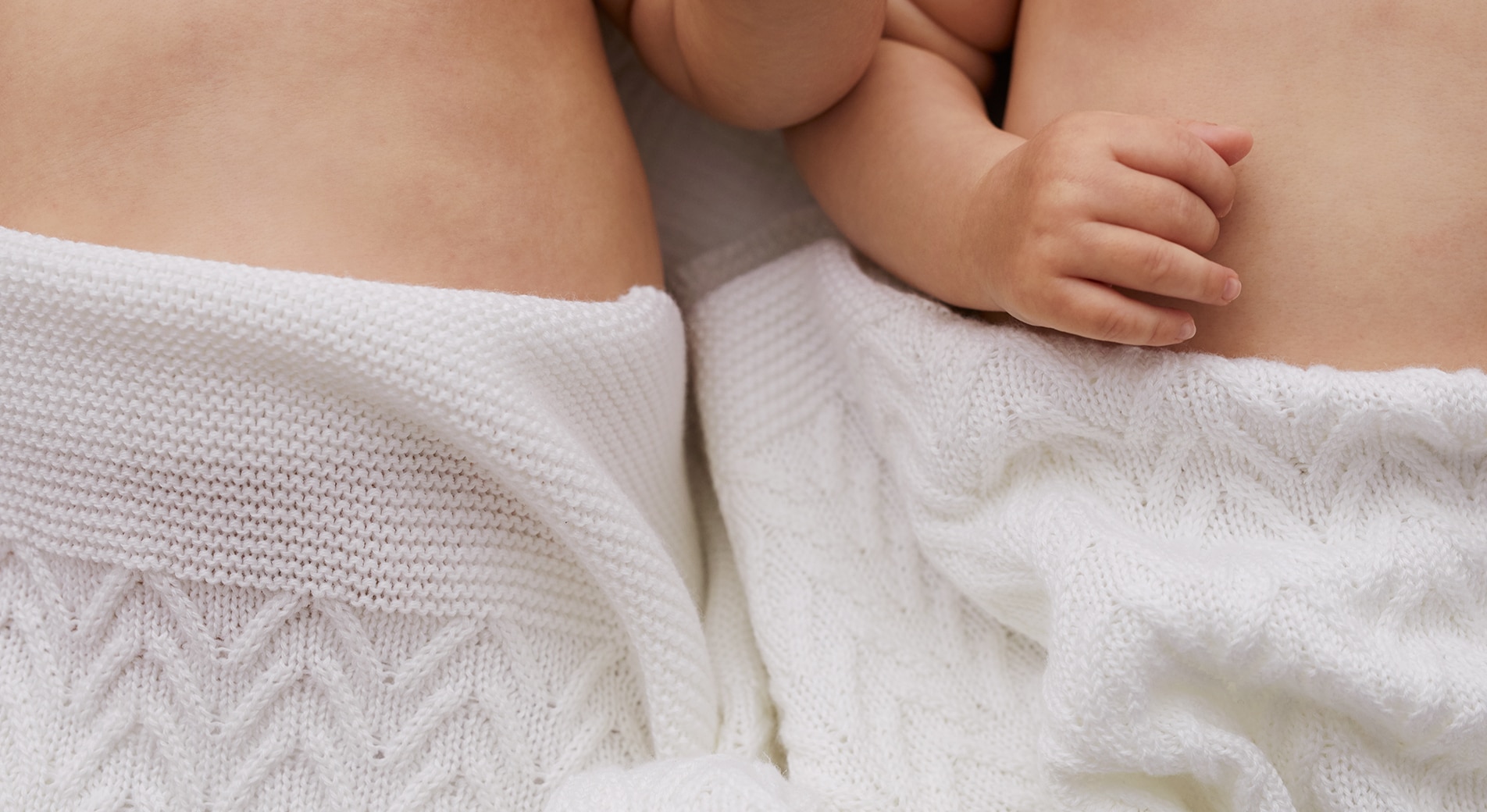 5. Don't forget a comfy spot for Mum!
Find a feeding chair that's comfortable and supportive, and keep a soft throw handy for when you're feeling the cold. You'll spend a lot of time in this chair and it will transition from a feeding chair, to a storytelling chair, to a spot for your child to sit and read as they grow older. Shop around until you find the perfect one.

Create a space that's special for you and your bub. Make memories in a beautiful space that's practical, comfortable and calming.
Imagery shot by David Jones for Minty Magazine