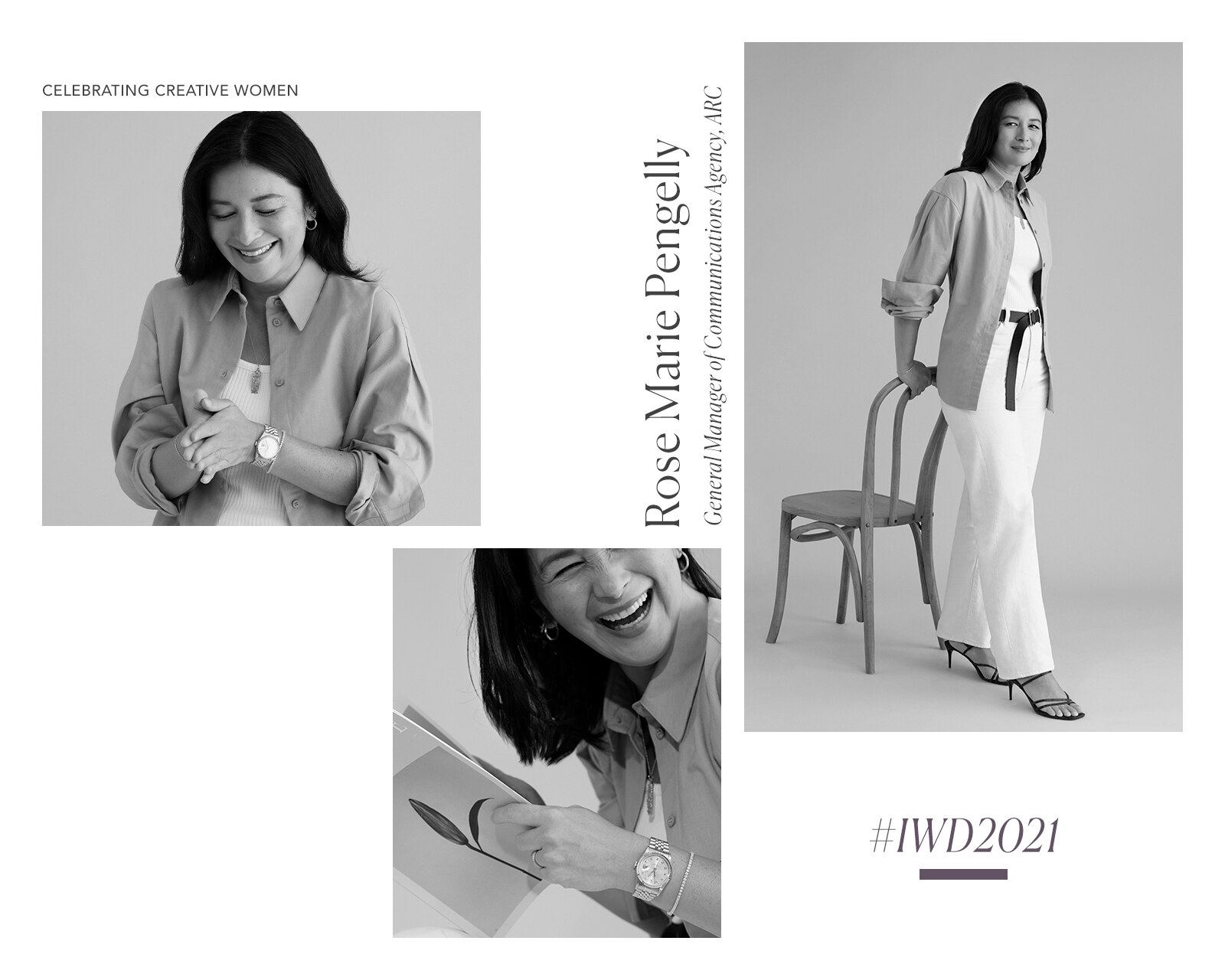 Confident, creative and one of the coolest women we know; Rose Marie Pengelly is an asset to Sheridan, responsible for launching us into the limelight and bringing our brand campaign and product launches to life. Together with her team, Rose has worked on our 50th anniversary event, Ken Done and Sydney Opera House collaborations, and managed the high calibre of talent who appeared in Tonight Makes Tomorrow.
Can you tell us a bit about your career so far?
I started my career in London working in the music & entertainment industry. That time for me was incredibly fun and exposed me to opportunities I never would have had in Australia. Working in the music industry taught me a lot about appreciating different cultures and communities. A career highlight was working with the Prince's Trust Urban Music Festival and the Music of Black Origin Awards. From there, I moved into consumer tech and was involved in the launch of Napster, the first of its kind music sharing platform. It was wild as it made international news the day it launched, and it was great to be part of something that was so disruptive.
I moved to Sydney soon after and since then, I've been working in with my current agency ARC, where I started as a Junior Publicist and worked my way up to General Manager. No two days are ever alike; I get to work with the most inspiring team of individuals and forward-thinking clients on developing integrated strategies. My role allows me to travel frequently for campaign shoots to local and international locations, hosting media and managing red carpet events from NYC to HK. The best part is that I get to blend the best of fashion, beauty, design, lifestyle, and arts & culture, and offer a panoramic view of opportunities to my clients.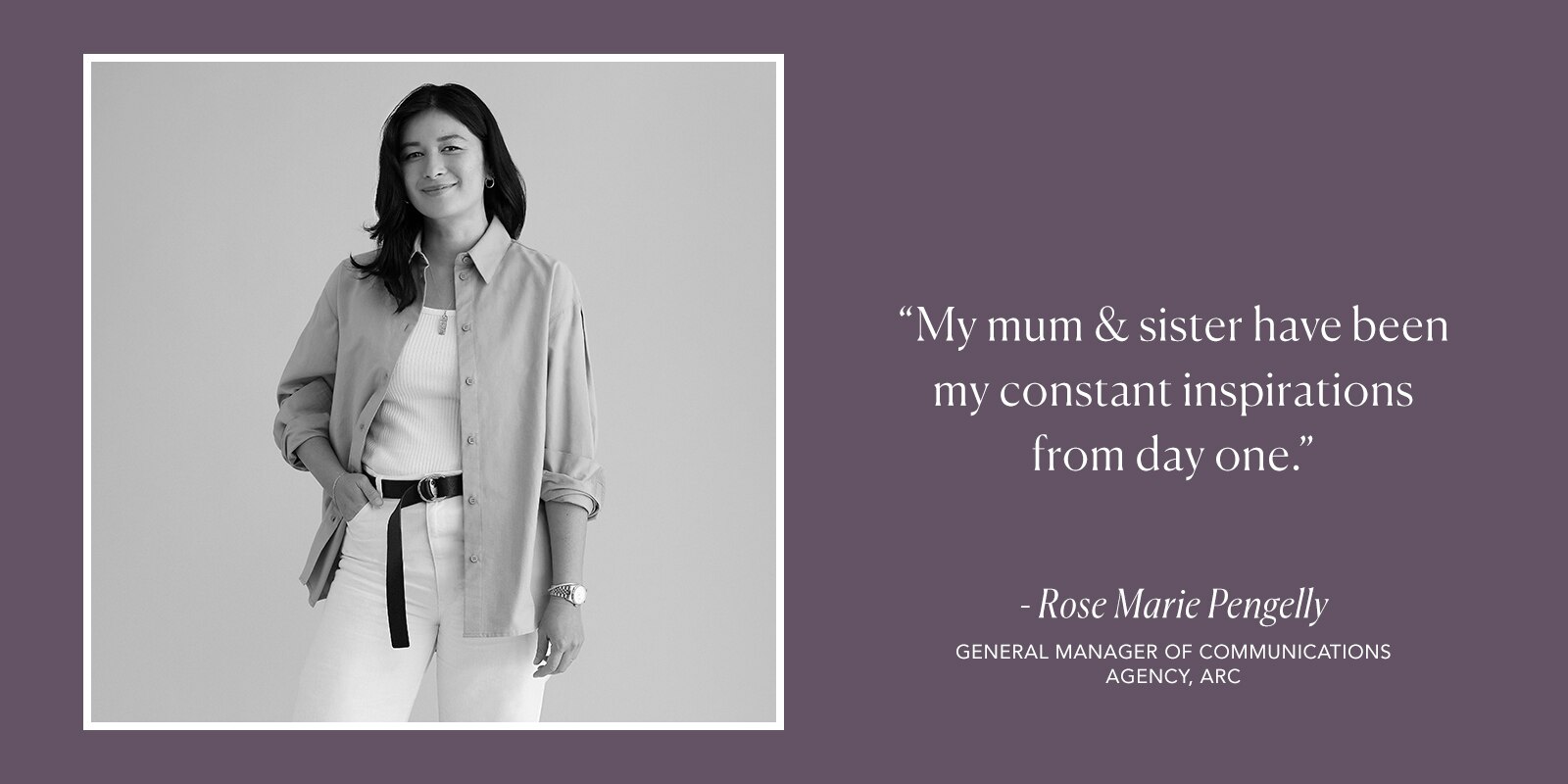 Who's been your role model, or who have you looked up to throughout your career?
Different people inspire me throughout my career; actress Michelle Yeoh (flying the Malaysian flag in Hollywood), Eva Chen (Author and Director of Fashion Partnerships at Instagram) and founder of Canva, Melanie Perkins. However, my mum & sister have been my constant inspirations from day one.
What advice would you give to someone starting their career in PR?
I'd say, have grit, enthusiasm and a passion for knowledge; and as the saying goes, you need to have your "finger on the pulse". To be a good publicist, you need to know a lot about cultural and global issues, and you need to understand your audience. No task is too inconsequential, ask the right questions, complete every job with grace, timeliness and professionalism.
How do you balance your career and having a family?
Setting boundaries is important and I've had to learn how to do that over the years. After working long hours and looking after yourself to suddenly being responsible for a baby who 100% needs to depend on you to survive, your perspective & priorities change. It is PR, not ER at the end of the day. I've learned to stop checking my emails after work (if it's important I get calls or texts) so that I can be present for my family and be in the moment. I want to help my boys catch skinks in the garden and hear their theory on why David Bowie has different eye colours. There's a lot of similarities between my role at work and at home, a good team, being organised by making lists and schedules keeps the wheels turning.