Linen even the boys will love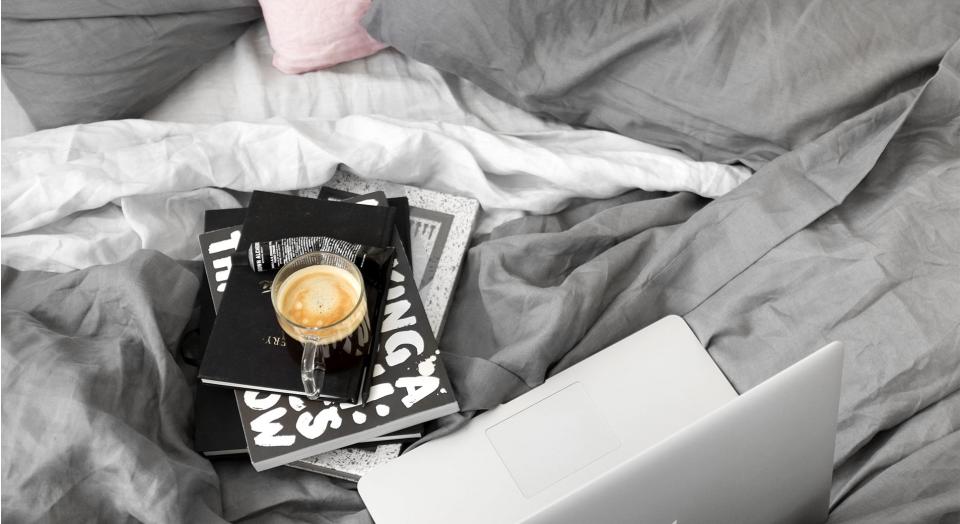 Jasmine Dowling is a letterer, stylist and photographer. With a love of soft blush and ivory white tones, she thought it was time to update her bedroom look to be a little more gender neutral...
When it comes to bed linen, I am usually the one taking control.
Of late that has meant a whole lot of blush tones creeping in, mixing with large knit throws and peonies for good measure. This is my heaven, but partners? I am not so sure. So as the seasons change and warmer days meant it was time to change our bed linen, I really wanted something that felt very much like me, but was also suited to my partner, who likes something a little more masculine.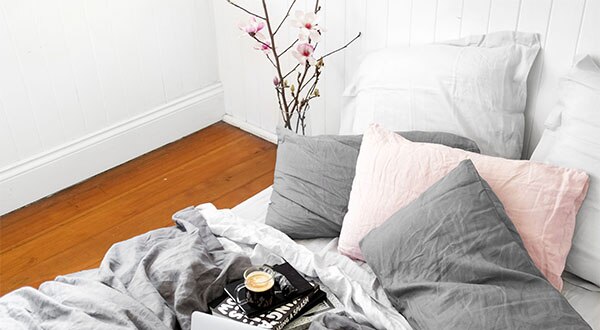 Here are a few simple tips to take your room from ultra-feminine to tomboy-cool in no time…
The key is simplicity.
Similar to the golden rule of wearing accessories: before you go out the door take one thing away. I also apply this rule to my bedroom. Simplify colour, pattern, texture and cushions. This doesn't mean it will have to be any less inviting or aesthetically pleasing – it will simply mean a lack of clutter or colour overdose.
Stick to a tonal range.
Choose a base colour then work within its tonal range. This will keep the look feeling laid back and relaxed. I chose to work within a grey palette. I love the 100% Belgian linen fibres of the Abbotson Linen Collection, so I went with the smoke and silver colourways, paired with white. Creating tonal balance is about how you incorporate the levels of colour. Choose darker tones for the sheets with a lighter quilt. or vice versa. My tip is to always choose different levels of colour in the pillowcases to create a layered look.
Choose a base colour then work within its tonal range. This will keep the look feeling laid back and relaxed.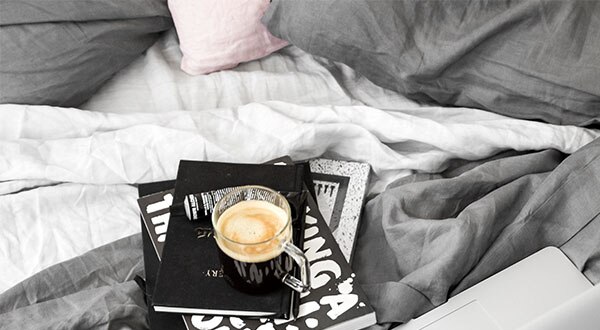 Use natural fibres.
Think linen and cotton chambray to achieve that relaxed vibe. If you want your bedroom to look relaxed yet luxurious, forget the iron. I love the natural, rumpled look.
Swap your floral for plants.
Like every other girl on the planet, I love peonies. However to keep the bedroom gender neutral, go for Australian natives or indoor plants. They don't need replacing every week, and they add colour in the space. It is currently magnolia season, so I opted for them to complete the look, as their hardy branches have a stronger, more structural look than a soft floral.
Add a touch of femininity.
Once your bedroom has been updated without any blush touches, throw one piece back in. For me it was a single blush coloured pillowcase – the perfect compromise.
I hope my styling tips help when adding a bit of boy back into your bedroom.
Jasmine x