What are TENCEL™ Lyocell fibres?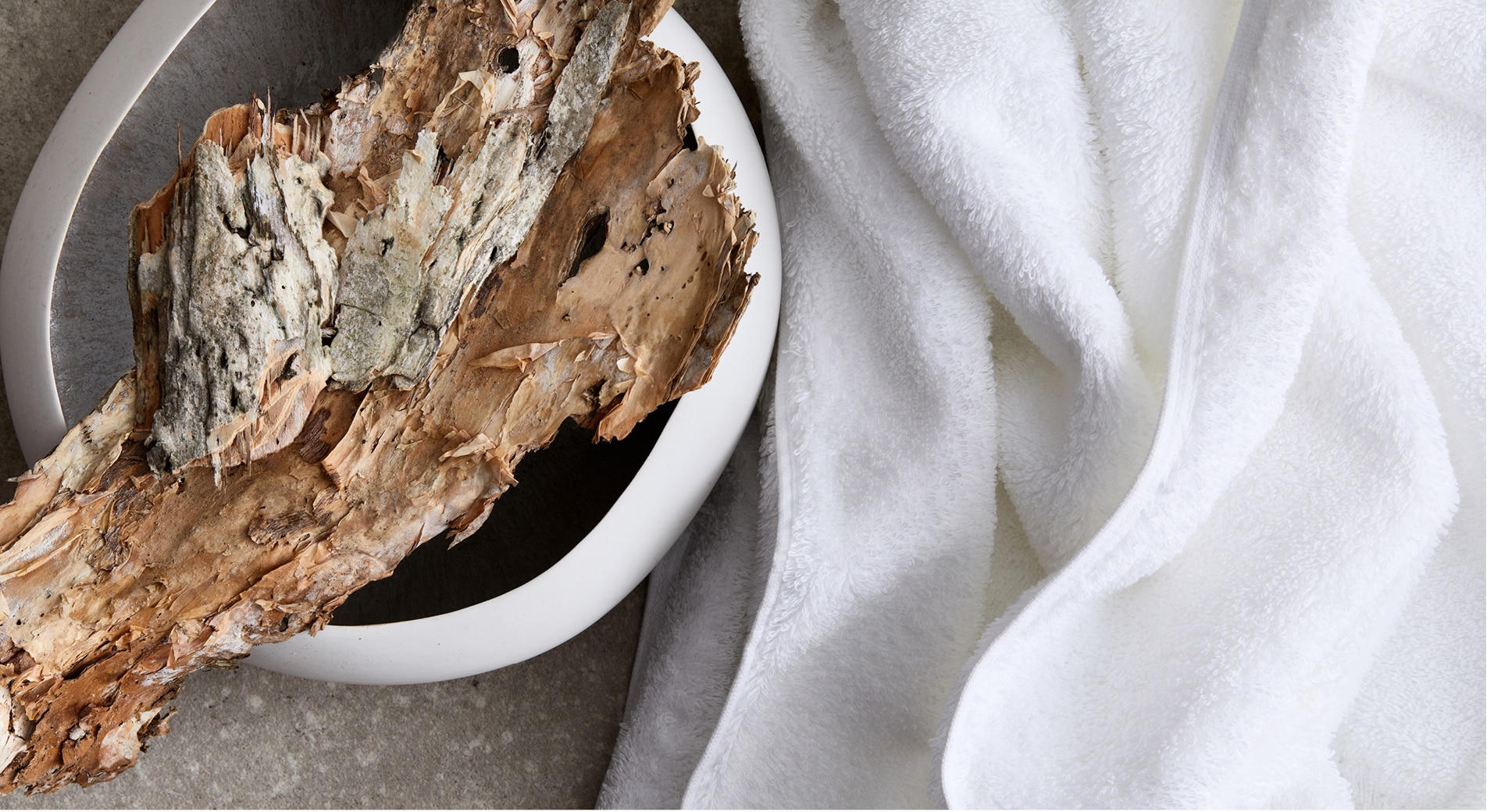 The innovative fibre — with its botanical input — is in the spotlight.
You may have — you most likely have — come across the word "TENCEL™" when browsing our breadth of products. Introduced in 2016, this innovative fibre is now used across many of our core categories.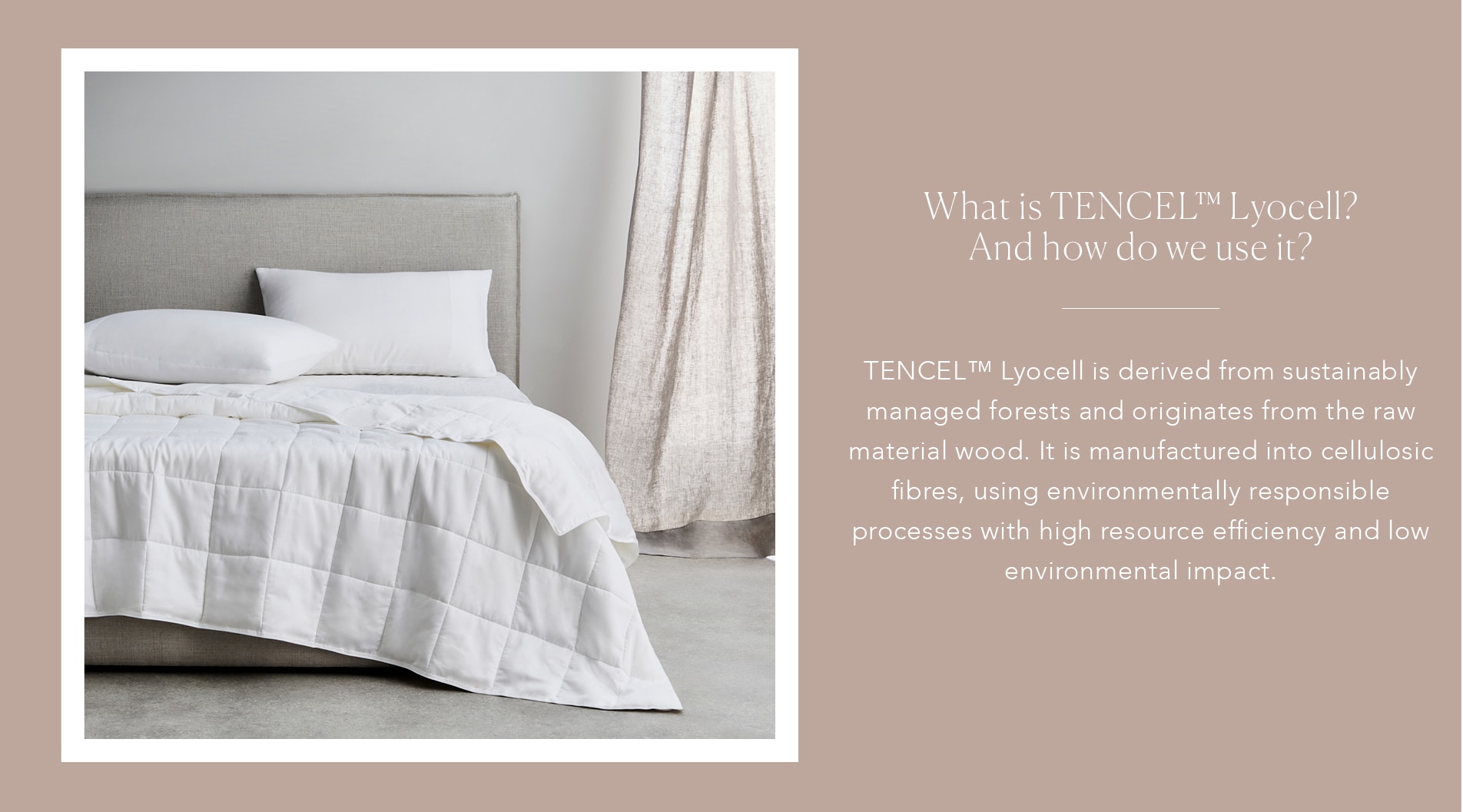 Sheridan chooses TENCEL™ because responsibility is an important factor when it comes to designing our products. With Lenzing's approach to a more sustainable future, TENCEL™ Lyocell aligns with our goal of making tomorrow beautiful.
Another thing that makes TENCEL™ Lyocell fibres so special? Their versatility. Not only do they have thermoregulating properties — keeping you cool in summer and warm in winter — it's a versatile fibre.
Meaning, that when it's combined, it enhances the aesthetics and functionality of its partner. These are two of the reasons why we use it across our products.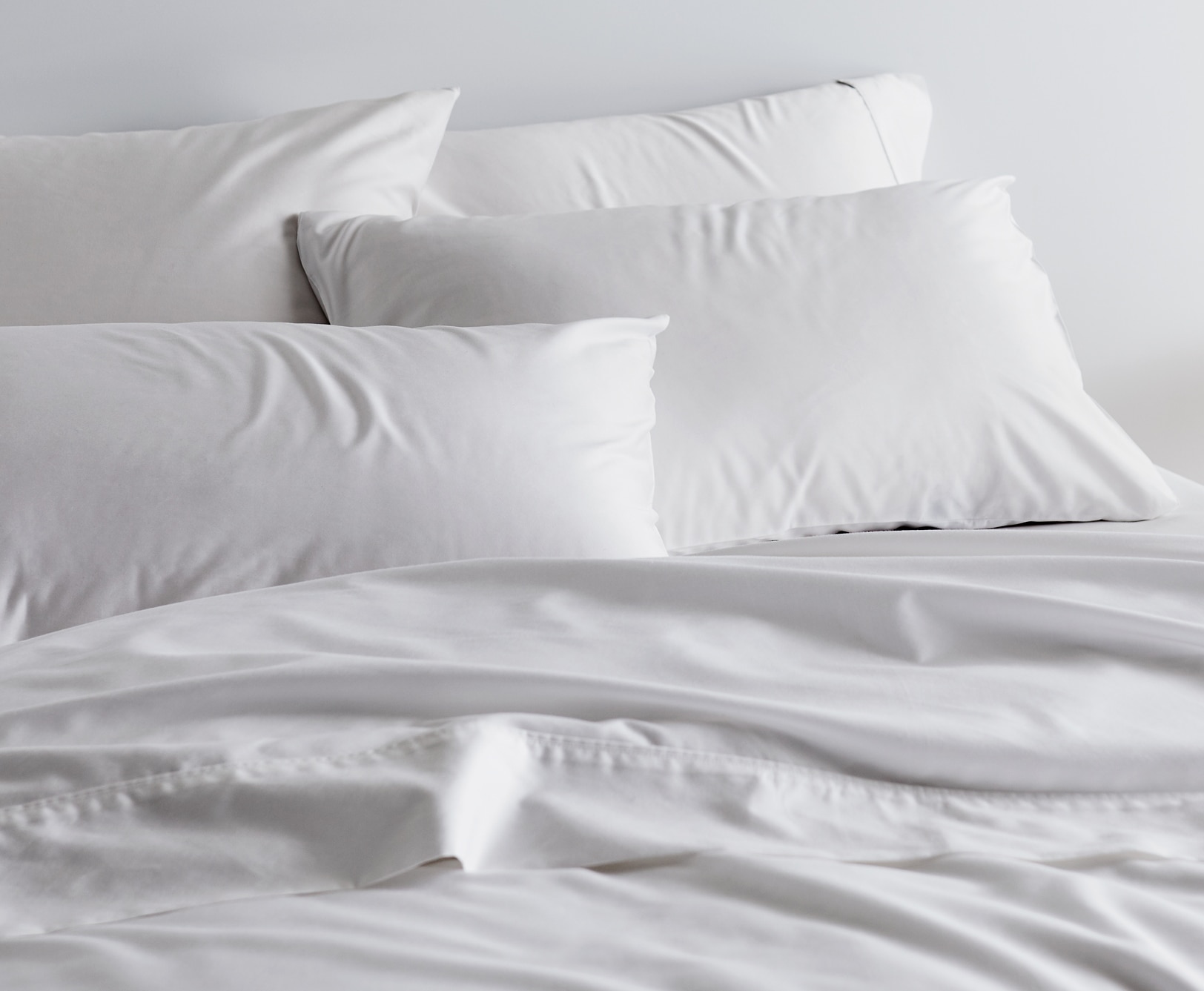 Here's how we use TENCEL™ Lyocell fibres, by category.
BED LINEN 
One of our most beloved bed linen offerings is a sateen woven with TENCEL™ Lyocell fibres and cotton. The collection has a superb sheen, luxuriously soft hand-feel and is breathable. It's available in a range of shades to suit any aesthetic, from soft pastels to strong, rich hues.
The new kid on the block, our Supersoft Lyocell Linen sheet brings you the best of TENCEL™ Lyocell fibres and linen. Temperature regulating, saturated colour, and incredibly soft, with an elegant drape.
BED ACCESSORIES
TENCEL™ Lyocell fibres can also be found in our Deluxe Supersoft range of bedding accessories. The All Seasons Quilt and Surround Pillow use the fibre as a filling, due to its breathability, softness and ability to regulate temperature. The shell of both uses a blend of TENCEL™ Lyocell fibres and cotton.
If your little one is taking the step of transitioning to a big kids bed, TENCEL™ Lyocell fibres can be found across our kids bedding, in pillows, quilts and mattress and pillow protectors, often blended with recycled polyester.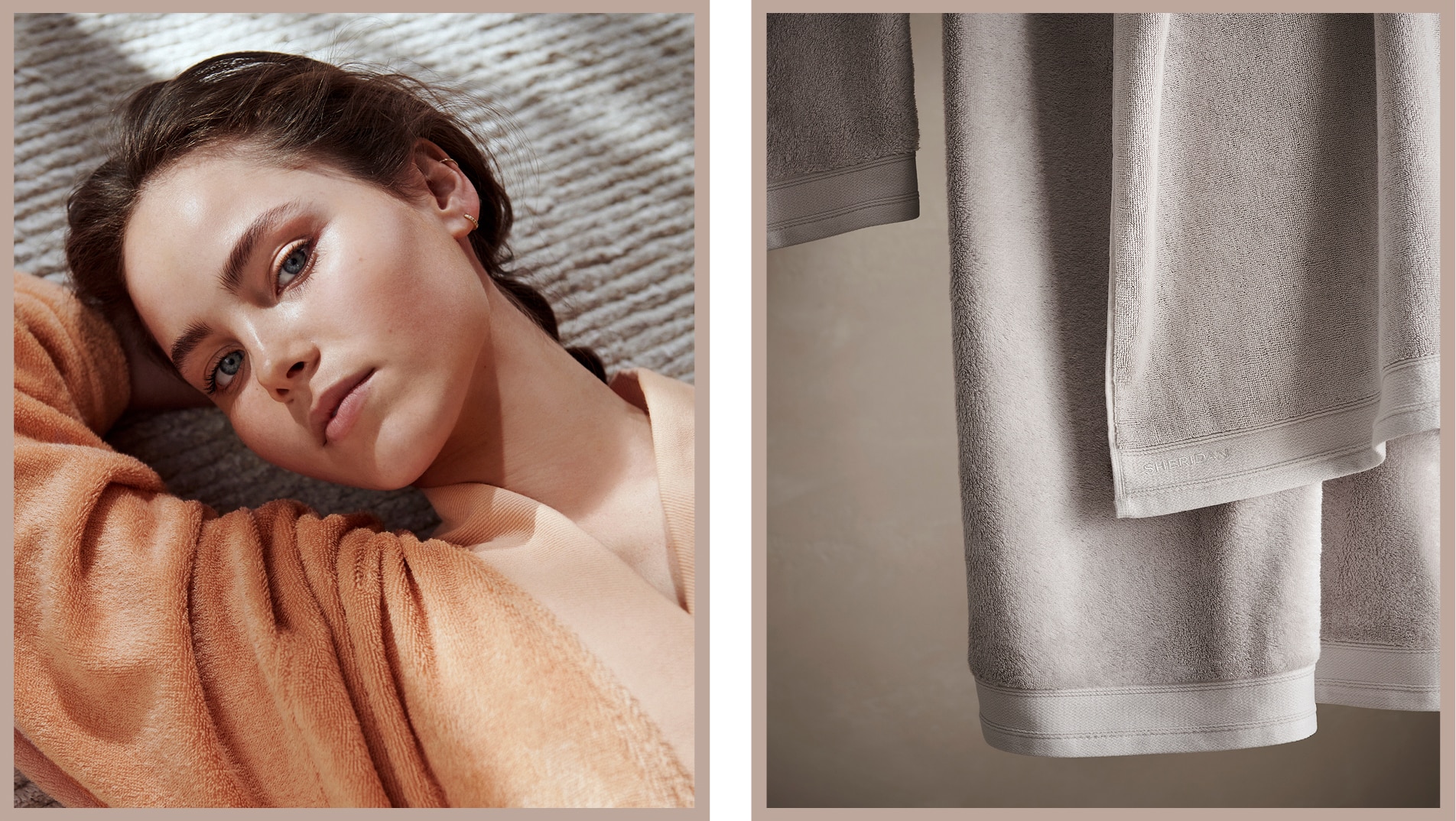 BATHE
The Supersoft Luxury Towel Collection — do you see a theme here? — is crafted from a blend of quality cotton and TENCEL™ Lyocell fibres. Oh so soft and plush, it's an indulgent addition to your bathroom. 
LOUNGEWEAR & ROBES
Supersoft Luxury extends to a collection of robes. The Supersoft Luxury Towelling Robe, is ideal for those who want to indulge in the softness of a cotton and TENCEL™ Lyocell blend a little longer. 
For those looking for a touch of elegance in their loungewear, this season, the Adelie range is crafted with 100% TENCEL™ Lyocell fibres, luxuriously soft and silky smooth with an abstract floral print. 
BABY
Your little one can also feel the sumptuous softness from a TENCEL™ Lyocell blend, with hooded baby towels and robes that bring a cosy, cuddly conclusion to bathtime.