Vernelli Cushion
or Zip it from $10/week
with

ⓘ

Add it
Add what you want to cart.
Zip it
Select ZIP at checkout.

Own it
You choose how you pay it back over time.

Under $1000 Interest free always.1

Over $1000 Interest free terms available.2
(1) For Zip Pay - Minimum monthly repayments are required. A monthly account fee of $6.00 applies. Pay your closing balance in full by the due date each month and we'll waive the fee. Available to approved applicants only. T&Cs apply.
(2) For Zip Money - Available to approved applicants only. Minimum monthly repayments are required. Paying only the minimum monthly repayment amount will generally not repay a purchase within the interest free period. Any balance outstanding at the expiry of the interest free period for the purchase will be charged interest free period for the purchase will be charged interest at the standard annual percentage rate, currently 0.0%. A $6.00 monthly account fee applies. A one-off establishment fee may apply for new customers. Terms & conditions apply and are available on application. See your contract for further details. Credit provided by ZipMoney Payments Pty Ltd (ABN 58 164 440 993), Australian Credit Licence Number 441878.

Buy now pay smarter
Learn more

BUY NOW. PAY SMARTER.
---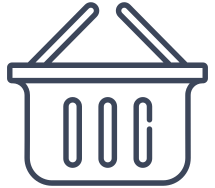 Shop & checkout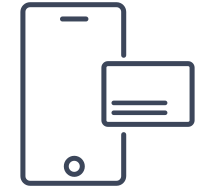 Select Openpay as your payment method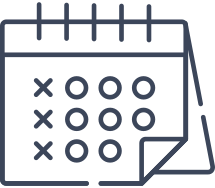 Register & design your plan
---
Fees and limits vary by plan.
You must be over 18, a resident of the country offering Openpay, and meet additional eligibility criteria to qualify.
Late fees apply. Your first instalment will be due at the time of purchase.
Estimated amounts shown on product pages exclude shipping charges, which are added at checkout.
For complete terms visit openpay.com.au/legal
Members: 20% off RRP & Free shipping, otherwise $9.95.
SIGN IN/REGISTER
for free!
A bold offering, the Vernelli Square Cushion features floral tufted embroidery in striking colours. Against a neutral base, the colour palette is amplified — a focal point for layered styling.
Product Code: S9BP
Fibre Content: Cover:73% Viscose/27% Linen Fill 100% Polyester
Designed in: Australia
Made in: China
We have spent many years of testing to understand how a product performs in actual day to day use, which in turn helps us to develop care instructions that will achieve the best longevity out of our products. This is what Sheridan and our customers expect and deserve.
Care instructions vary based on the constructions of each fabric and product so we have compiled some basic guidelines when it comes to caring for your Sheridan purchase.
What detergent should you use?
Remove filler and wash this item separately before first use. Use a wool detergent and wait until it is fully diluted in the water before putting the item in the washing machine. Undiluted detergents can cause staining on the fabric. Read the amount recommended on the laundry liquid bottle or box to determine how much to use.
Should you use fabric softener?
Fabric softener is not necessary with this item.
How do I remove stains?
We recommend cleaning stains as quickly as possible after they appear, although we understand etiquette might sometimes prevent this. Try to not strenuously scrub the stain away, but rather to gently soak, wash or blot it out, this process can be repeated until optimum results are obtained. It is easier to remove stains from natural as opposed to synthetic fabrics because the natural fibres are living and more accepting of attention. Once a stain is truly set, however, it is often difficult to remove.
When a fabric comes in contact with bleach or benzoyl peroxide it will permanently stain/discolour. If the discolouration is a green hue it is due to bleach and if it is an orange hue then it is due to peroxide exposure. As these ingredients are known to be in certain skin and acne treatments, we recommend you be aware of the potential staining and take necessary precautions to avoid permanently damaging your linen.
What water temperature is best?
Sheridan recommends that this product be laundered using a warm machine wash at 40 degrees. The warm water temperature setting is more effective at removing dirt and natural body oils and more importantly in removing chemical residue of the detergents from the fabric. Detergent residue will deteriorate the fabric fibres if they are not rinsed out properly.
The warm wash cycle protects the fibres used in our product construction. With the slow cycle, the products are left in the washing machine for a longer period of time ensuring dirt and body oils are removed completely and all detergent is rinsed out of the fabric properly.
By not overloading the washing machine, avoiding excess heat, detergent and any additives, and choosing gentle cycles and thorough rinses, you will protect your item from stress and damaging surface residue.
Should you put this item in the dryer?
Remove promptly after washing. We recommend that this item be line (air) dried only.
Please always ensure your item is completely dry before storing to prevent any dampness and mildew.
Can you iron this item?
If you do choose to iron your item, we recommend that you use your iron on a warm setting and only on the reverse of the item. Please avoid ironing directly on any decorative panels, studs or buttons.
Can you dry clean this item?
This item is dry cleanable.
By following our recommended care instructions you will prolong the life of your purchase and be able to enjoy it for many years to come.
STOCKED ITEMS
DISPATCH TIME: 1-3 business days. Please allow an additional 10-15 business days for monogrammed items.

STANDARD DELIVERY – FREE for signed in members, otherwise $9.95.
Metro: 5 business days.
Regional: up to 7 business days.
EXPRESS DELIVERY – $20
Metro: Next business day delivery for orders dispatched before 10am.
Regional: 1-2 business days as per Australia Post website.
Tracking for both standard and express delivery is available through Australian Post using the tracking number in your dispatch email.
30 DAY RETURNS
Most stocked items (excluding rugs, stocked furniture, hygiene sensitive items) can be returned or exchanged within 30 days from the date of purchase using our prepaid returns label.

Return shipping is FREE of charge for members or $9.95 for all other customers, deducted from the final refunded price.

Candles, aroma reeds and fragrance can only be returned to a Sheridan boutique store (not to online) and must be returned sealed in original packaging. Please get in touch with our Customer Service Team if you wish to return one of these items.

Note: For health and hygiene reasons, Bed Toppers, Quilts, Pillows, Pillow Protectors and Mattress Protectors are non-refundable unless faulty.
FAULTY RETURNS
We will accept returns for all faulty goods. Our goods come with guarantees that cannot be excluded under the Australian Consumer Law. You are entitled to a replacement or refund for a major failure and for compensation for any other reasonably foreseeable loss or damage.

For more information, please see refer to our full Shipping & Returns policy.