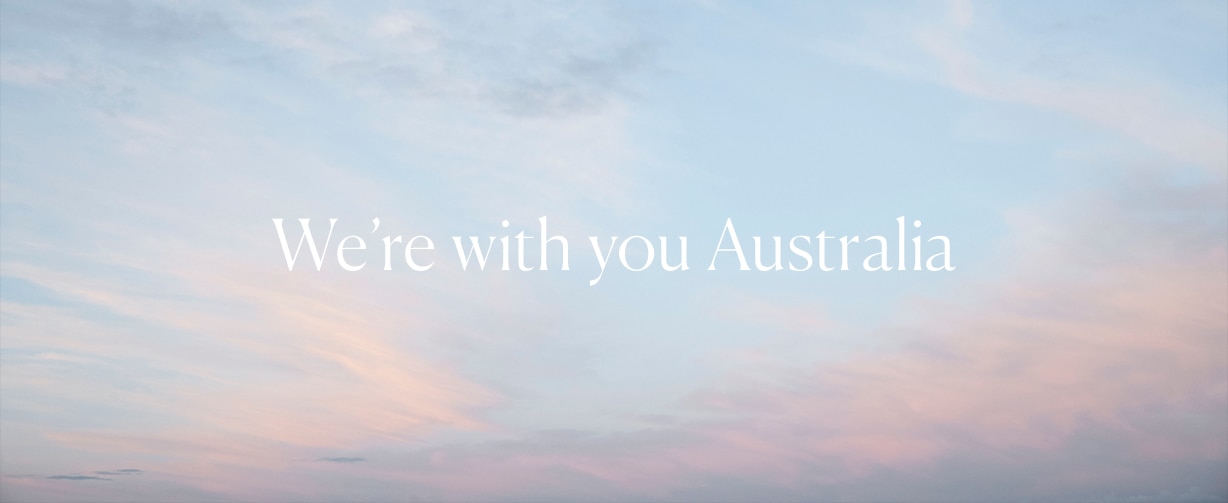 We are incredibly saddened by the devastating bushfires our nation is currently experiencing.

Our company, Hanes Australasia, has pledged to provide at least $500, 000 of support to those impacted through a minimum of $400, 000 worth of product. This product will be distributed via our partners GIVIT and the Salvation Army, or directly to those in need. Plus, at least $100, 000 in cash donations will be provided to various organisations focused on fire fighting and relief efforts.
If you'd like to help too, we'll be accepting donations of $2 or more in Sheridan and Sheridan Outlet stores across Australia until 29 February 2020. You can also make a donation at our online checkout. All donations will go directly to GIVIT to help fund the purchase of essential products required by people in need.

We will do everything we can to support Australians in this time of great need.
All monetary donations to GIVIT to assist in the Bushfire Relief are collected by Sheridan on behalf of Givit Australia (ABN 21 137 408 201). GIVIT is endorsed by the ATO as a Deductible Gift Recipient and gifts of $2 or more may be tax deductible. There is no GST charged on this donation.
www.givit.org.au