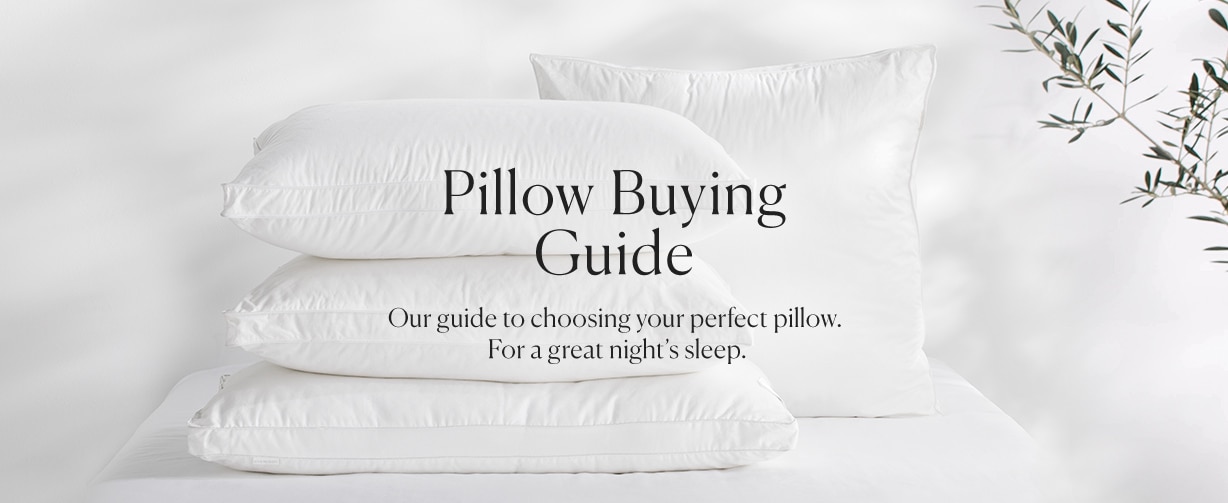 Simple Tips
If you sleep on your stomach, opt for a lower, soft profile pillow
If you favour sleeping on your side or back, some neck support is usually needed
Consider the type of mattress you have to complement your pillow
---
Feather & Down
Super soft, lightweight & easy to shape
---
Crafted as a three-dimensional cluster
---
Breathable & lifts away perspiration
---
A natural choice in luxury bedding
Latex
Soft & supportive with pressure relief
---
Holds shape well & resistant to dust mites
---
Natural material derived from rubber trees
---
Durability & natural breathability
Memory Foam
Conforms to your head & neck
---
Promotes correct spinal alignment
---
Pillow slowly rebounds after each use
---
Helps sleeper ease back into position
---
Hot sleepers
Select from Feather & Down, Latex or our Therapillo™ Memory Foam Pillow with a cooling gel top.
Natural fills
Natural fibres such as Latex or Feather & Down offer breathability and lift away perspiration when sleeping.
Allergy sufferers
Choose from our range of memory fibre pillows that have an in-built antibacterial treatment.
Ultimate support
Memory Foam allows the neck and shoulder muscles to relax, evenly distributes body weight and soothes pressure points.
---
Feather & Down Supply Chain
When sourcing feather & down our suppliers must take reasonable steps to ensure that the down and feathers used are a by-product of the food chain. Feather or down obtained by live plucking of birds is not permitted for use in Sheridan products.
---
Care Guide
As our pillows vary between fills and covers, we recommend referring to individual pillow labels for care instructions.
---
| PILLOWS | SIZES |
| --- | --- |
| Standard | 48cm x 73cm |
| King | 48cm x 87cm |
| European | 65cm x 65cm |
| Kids | 46cm x 66cm |