MAKE TOMORROW BEAUTIFUL
Our sustainability journey began over 50 years ago, when Sheridan was founded by passionate environmentalist, Claudio Alcorso. Our enduring reputation for quality was founded on his belief that products must be designed to last, and last beautifully.

We continue to carefully guard Claudio's legacy today. We are still obsessed with quality, and now we're obsessed with sustainability too.

We have reached a tipping point in global sustainability efforts and awareness. Enlightened brands are embracing positive change. Sheridan is taking action and proudly playing our part in order to make a real difference. We are challenging ourselves to find better, more sustainable ways of working.

We have a clear purpose. We're actively working towards reducing the environmental impact in everything we do; from our raw material and manufacturing process choices to how we package our products. One day, we would like to see our products find their way home with no plastic and no unnecessary packaging. We recognise that sustainability is a journey, and every day we challenge ourselves to find better, more sustainable ways of working.
Our goal is to challenge the status quo and raise the standard. Together, we can make a real and lasting difference to the world around us.

We are making Sheridan synonymous with sustainability. We are designing a better tomorrow.
A CLEAR PURPOSE
Sheridan has been obsessed with quality from day one. Now, we are obsessed with sustainability too. For us, quality and sustainability go hand in hand.
We have a clear purpose, one that our business is united in achieving - to use more sustainable fibres and to be more responsible in production processes. One day we envisage our products finding their way home with no plastic and no unnecessary packaging.
We recognise that sustainability is a journey that requires commitment, innovation and ongoing investment. Every day, we are asking every part of our organisation to find better, more sustainable ways of working. We are committed to working with partners who share our values, and are dedicated to coming on the sustainability journey with us.
We are making Sheridan synonymous with sustainability.
This is a challenge that we gladly accept with great pride. This is our contribution.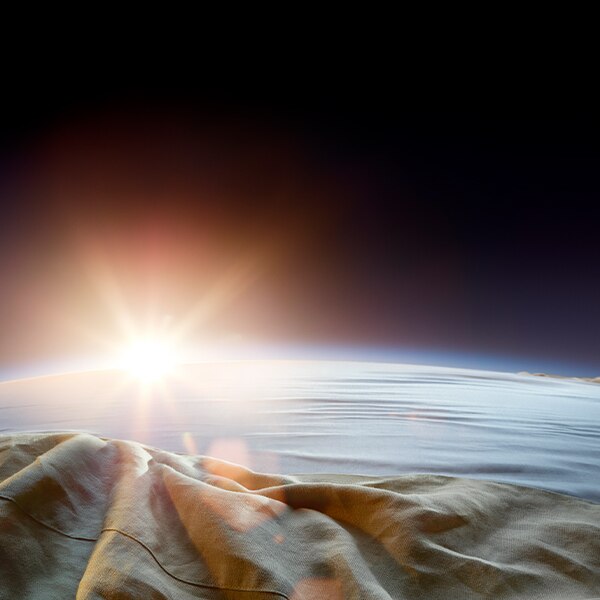 ---
We're working closely with our partners to challenge them to think about how we can become more sustainable in every part of our business
People across our business want to contribute more than just profit, and there is a genuine excitement for the journey we're on. We've set up a dedicated innovation team at Sheridan that's examining innovation across all areas of our business, including how we can make all of our products more sustainable
We are dedicated to educating our employees across our business on our sustainability programs
We will ensure our employees are equipped to educate consumers on the recycling of products
We will educate consumers in store explaining how packaging can be recycled
We are leveraging third party tools that we have invested in to measure brand sentiment and customer loyalty in relation to our sustainability. We measure our NPS quarterly and have a metric in place to track the impact of our sustainability efforts in relation to the customer
We're also looking at what we can do internally, at a corporate level, and have established a dedicated green team to work towards a set of internal targets
DESIGNING A BETTER TOMORROW
The essence of sustainability is products that last a lifetime, and that is what Sheridan delivers. When you shop with us, you are free to experience and enjoy our products with the utmost confidence, because every single one has been designed to the highest possible quality standards.
Sheridan has always been synonymous with quality, but now we are challenging ourselves to find better, more sustainable ways of working too.
Each Sheridan sheet, towel or homewares product is a testament to our ongoing quest to, ultimately, ensure sustainability across every product that bears our logo. Right across the breadth of our business, Sheridan is challenging itself – and our partners – to reduce, reuse and recycle.
We are making Sheridan synonymous with sustainability. We are designing a better tomorrow.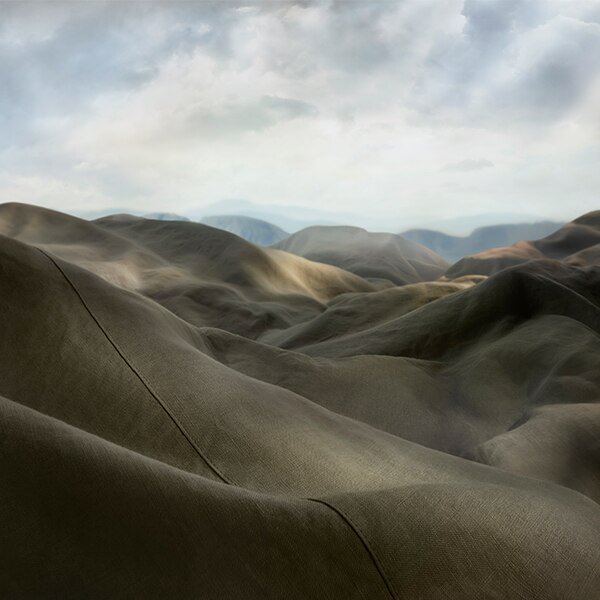 ---
FABRIC
Our fabrics are an experience in sustainable luxury.
We source renewable fibres, like cotton, wool or TENCEL™, because they're better for the environment and better for our customers
We're committed to ensuring as many of our organic cotton products as possible carry the Global Organic Textile Standards (GOTS) certification, the leading certification worldwide
Our first GOTS certified organic product launched in Summer '18, and now we have these products in four of our six core categories including sheets, accessories for baby, loungewear and bath
Accountability is an important factor in designing our products. TENCEL™ is an innovative cellulosic fibre that is renewable and leaves no trace in nature
We started to introduce TENCEL™ Lyocell fibres to our categories in 2016 and our product ranges that include TENCEL™ fibres continues to grow, now including robes, sheets and a quilt cover this season
We have even introduced TENCEL™ to some of our partnerships, including the Qantas First Class sleep experience
PACKAGING
We are continually making our packaging more sustainable and our vision is that, ultimately, all of Sheridan's products will be free of all unnecessary packaging.
We've already eliminated 100 tonnes of cardboard from our packaging in the last 12 months
We're reducing unnecessary packaging from factory to store and encouraging customers to return packaging for recycling
We will ensure that all of our packaging is recyclable or reusable, for example, self-fabric bags that can be reused for storage or travel
In August 2018, we reviewed our towel range and began to reduce the amount of cardboard labelling across our beach and bathe category
By the end of 2018, we had eliminated 2.2 tonnes of card from our gifting range and we also removed cellophane from our scent range
We're also looking at ways to reduce PVC in our business and across a range of categories. Where possible we have eliminated PVC or replaced it with LDPE, already removing more than 20 tonnes of PVC per annum
On bulk packaging from our suppliers, we are trialling ways to reduce our use of cardboard. In one trial over a 12 month period, we removed over 65 tonnes of bulk cardboard packaging
Sheridan is an active member of the Australian Packaging Covenant Organisation
We are adding the Australasian Recycling Label (ARL) to the packaging of any new item we have in the range, and seasonally we will continue to do this until it is across every product we have in store. These labels educate consumers on how the packaging can be recycled, whether it be at home, in the store or through REDcycle
We also partner with REDcycle to continue to advocate for consumers and to help champion reduce, reuse and recycle


SUPPLY CHAIN
Sheridan is deeply committed to ensuring sustainability is embedded across the breadth and depth of this supply chain.
As a member of the Sustainable Apparel Coalition, we are looking to our partners to reduce energy and water consumption across their businesses
We're working hard to reduce our footprint on the planet and have commitments from one of our key strategic suppliers to continue to reduce water consumption by 10% every year and reduce energy consumption by 5% year on year
On our own distribution sites and offices, we are setting water and energy targets that we will report and track annually to make sure we are keeping our energy and water consumption down
Our Global Code of Conduct, Global Standards for Suppliers and the Global Human Rights policy drive the expectations we set for all of our owned and contractor facilities
We hold ourselves to the highest ethical standards and expect no less from our partners. When it comes to social compliance each of our facilities are audited one to two times per year. Our goal is to work with facilities to drive continuous improvement, however we will stop doing business with a factory if they fail to correct deficiencies in a timely manner or if "zero-tolerance" issues are discovered such as child labour, sexual or physical assault, or auditor bribery
We uphold the highest product safety standards in our supply chain which extends to ensuring that products are free from substances that are harmful to humans or the environment
We are ISO9001 compliant across our business, ensuring that we meet the needs of customers and other stakeholders while meeting statutory and regulatory requirements related to our products and services
CLOSING THE LOOP
Sheridan's enduring reputation for quality was founded on the belief that products must be designed to last, and last beautifully. We have always been obsessed with quality and now we're obsessed with sustainability too.
Every day, we are asking every part of our organisation to find better, more sustainable ways of working. And this includes developing new thinking about our product lifecycles.
We are challenging ourselves to imagine a different end-of-life for all of our products, a road that doesn't lead straight to landfill. Our goal is ultimately to ensure that every new Sheridan product is designed to consider end-of-life by 2025.
We are making Sheridan synonymous with sustainability. We are designing a better tomorrow.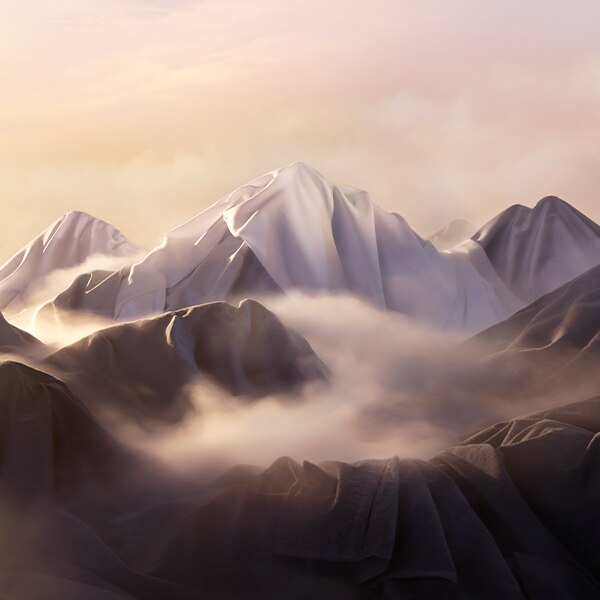 ---
Our efforts towards becoming more circular can be broken into two parts – through end of life and recycling or repurposing to prevent landfill. By designing with end-of-life in mind, more of our products can be recycled or reused, minimising the potential waste going directly to landfill
We are considering end-of-life for our products more and more across the business. As part of this, we have implemented a number of steps, including introducing a recycling program in our Boutique stores in February 2019, which will be rolled out to all Sheridan stores by August 2019. Since the launch of this program in February, over 11,373kgs of pre-loved bed linen and towels have been donated by customers
As a result of the new health and safety protocols in our stores in response to Coronavirus (COVID-19), this program will be suspended from March 2020 until further notice. We're proud of what we've achieved so far and we look forward to re-introducing this program to our stores in the future.
We are actively looking for new opportunities for yarns and fabrics that might have otherwise been considered waste. This ensures the value of the fibres is kept in the system and is not lost to landfill
In September 2019, a tea towel made from recycled yarns will be offered in stores
Since 2000, we've been using off-cuts to produce our unique ironing board covers sold in outlet stores, and our best-selling Cancun Beach Towel is made from leftover cotton yarn that could otherwise be sent to landfill
We also partner with inspiring local groups such as Gabbies Sewing Angels, Humbug Scrubs, Monarto Zoo and Minton Farm who reuse our fabrics and products
THE COMMON THREAD
The journey to sustainability is one that Sheridan is undertaking collectively.
One of the things we are most proud of is the connection that our brand has built to a community made up of our people, suppliers and consumers. This connection has been built up over 50-plus years of delivering the very best quality into people's homes and lives.
As a company and a community, what ties us together is our collective hope for a better future for everyone - a future in which everyone sleeps safe.
The desire to make a difference is part of the fabric of our organisation. Every day we look for more ways to contribute and to give back.
The love for and support of our communities is one of the most important and personal parts of our sustainability agenda.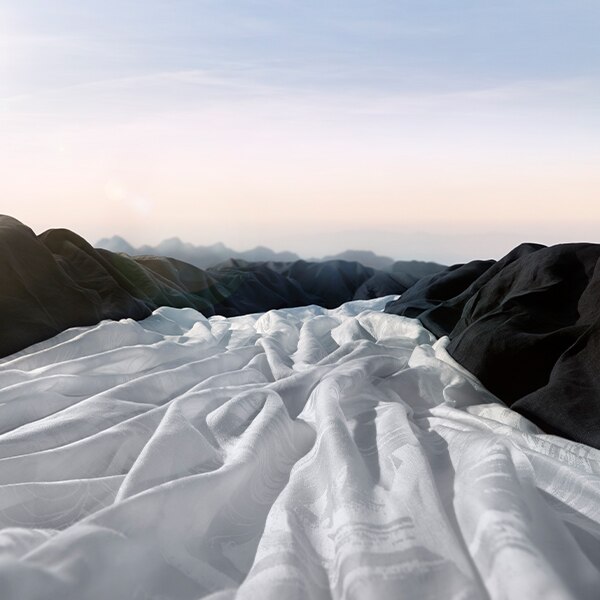 ---
In July 2019, we announced a national partnership with StreetSmart Australia, an organisation dedicated to raising vital funds and awareness for people experiencing, or at risk of experiencing, homelessness. The partnership, in the name of SleepSafe, will see every Sheridan store across the country involved in fundraising. With every $15 raised a set of sheets and a towel will be provided (via StreetSmart) to a person without a safe and secure place to call home
For almost 10 years, Sheridan has donated used customer returned bed linen and towels to animal shelters and zoos
We partner with GIVIT, a national not-for-profit that aims to alleviate poverty and to help people in times of crisis. Our role involves donating towels and sheets in times of need
We are the first official bed linen partner of Red Nose, priding ourselves on assisting to educate carers, parents, grandparents and family members on safe sleeping practices. In August 2019, we will be running a pilot workshop program in two selected stores – one in Sydney and one in Melbourne. These workshops will bring people together to educate them on safe sleeping practices
Each year, Myer hosts its Precious Metal Ball to raise donations from their suppliers for their preferred charity. Sheridan is a regular contributor towards the Myer Precious Metal Ball
ETHICAL IN EVERYTHING
Sheridan holds a special place in the hearts of Australian consumers - one we have cherished since 1967.
Our enduring reputation for quality was founded on the belief that products must be designed to last, and last beautifully. We are still obsessed with quality, and now we're obsessed with sustainability too.
It goes even further than that. From the inside out, Sheridan aims to be ethical. In everything. We hold ourselves to the highest possible ethical standards and we are building a culture of transparency across our business.
We have a strong commitment to treating our employees fairly and with dignity and respect, and we hold every one of our suppliers accountable to this same standard.
Our goal is to continue to lead in ethical sourcing practices in our industry. There's always more work to be done, but we are proud of our ongoing commitment and the forward momentum we are making.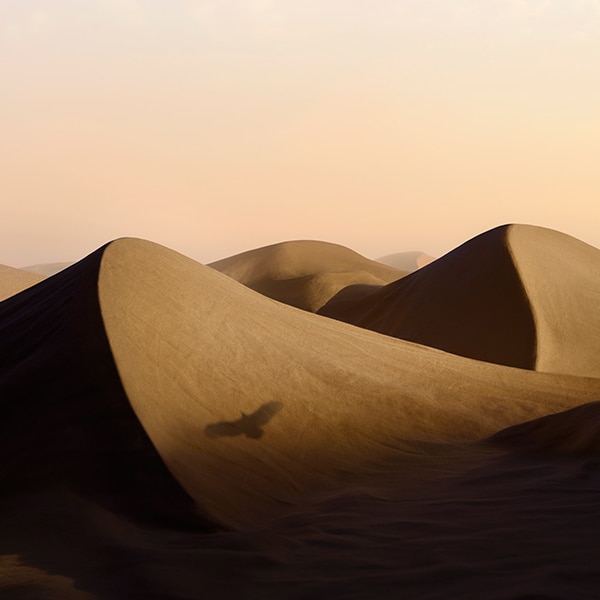 ---
In 2019, Sheridan was recognised for its commitment to putting the planet and its people first by achieving grade A in the 2019 Ethical Fashion Report by Baptist World Aid Australia (BWA)
We hold ourselves to the highest ethical standards and expect no less from our partners. When it comes to social compliance each of our facilities are audited one to two times per year. Our goal is to work with facilities to drive continuous improvement, however we will stop doing business with a factory if they fail to correct deficiencies in a timely manner or if "zero-tolerance" issues are discovered such as child labour, sexual or physical assault, or auditor bribery
We are an accredited member of the Fair Labor Association, working with the UN's International Labour Organization's Better Work program
We are committed to ensuring that child workers are not used anywhere in our supply chain and that employment is freely chosen. We are concerned about reports of forced child and adult labour in cotton cultivation in Uzbekistan and Turkmenistan. Although the company does not have any direct business relationship with cotton producers, we prohibit our suppliers from knowingly using Uzbekistan and Turkmenistan cotton in the manufacture of our products
We have scored among the best companies for social compliance and labour rights with the advocacy organisations BWA, As You Sow and Free2Work; a compliance grading system
We are committed to ensuring the highest standards of animal welfare are adhered to in the supply chain. When animal products are used, we expect our suppliers to treat animals in a humane manner, which includes provision of appropriate comfort, shelter and freedom from distress or hunger
For example, when sourcing feather and down our partners must take reasonable steps to ensure that the down and feathers used are a by-product of the food chain. Feather or down obtained by live plucking is not permitted