Towel Buying Guide
At Sheridan, quality is our obsession, and our towels are some of the best you'll find anywhere in the world.
We source premium quality materials from around the globe and use innovative weaving techniques to achieve long lasting softness and rich absorbency.
All of our towels are tested well beyond industry standards. Instead of the required three test washes, we test wash and dry our towels 100 times before going to market.
That's why, once our towels reach your hands, we know they'll stand the test of time.
Our towels don't just deliver superior softness, strength and absorbency; they also come with the assurance of a 5-star rating in Canstar Blue's Most Satisfied Customer Awards.
It's no surprise we're Australia's favourite brand for bath towels.
Whether you love a thick and plush towel, you're a fan of something lightweight and fast drying or you're easy to please as long as it's soft and rectangular;
there's a towel collection that's perfectly suited to you. We've made finding your match simple.
Shop by Weight
GSM is the universal measurement for calculating
and comparing the weight of a towel.
Lightweight and faster drying
with a gentle softness. Easy to
love and care for.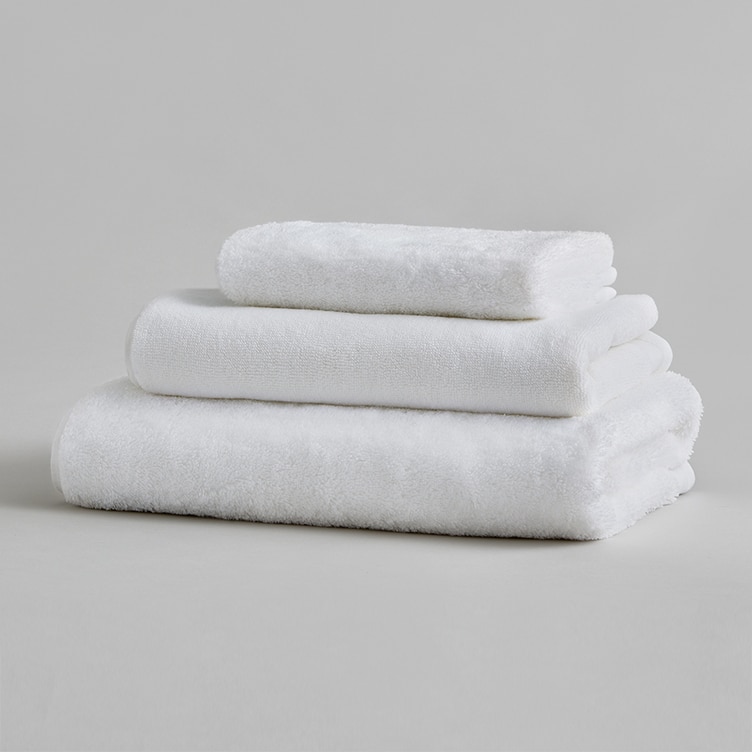 Medium to heavy weight that's
still great for everyday use. Both
luxurious and practical.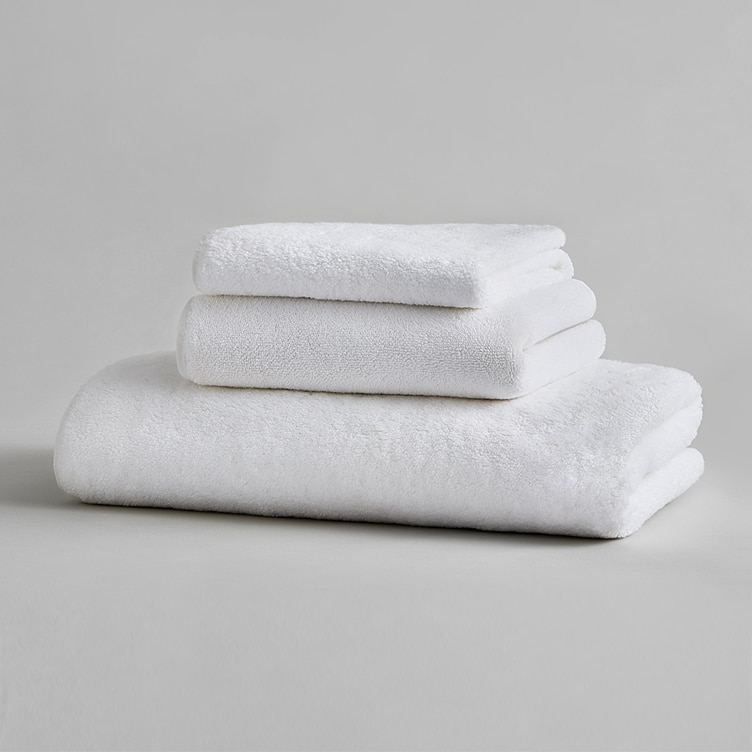 Indulgently thick, plush and
absorbent. Bath towels for a
spa-like experience.
Compare our towel collections
Spoilt for choice or torn between two?
Select towel collections to compare and find what suits you best.
Shop by Fibre
For decades we've searched far and wide to find the best
quality materials to craft our towel collections.
Certain regions are renowned for the quality and durability of their cotton. When combined with our expert
craftsmanship and innovative weaving techniques, these fibres become the towels that Sheridan is ultimately famous for.
Reviews
"Very luxurious feel to this range. Excellent quality. Couldn't be happier with my purchase. I love using my new towels.."
"The quality of the towels and the embroidery is just gorgeous! We bought these for our new house and it just adds a nice luxury touch to it."
"Lives up to luxury tag - Lovely, soft pile. Lives up to the luxury tag. Very happy with this purchase."
"These towels are feather light, so easy to handle for laundry purposes but are super super absorbent. They're also extremely soft . The navy looks stunning against my mostly white bathroom. I just adore them. "
"Very soft, luxurious, great sale price and wash up well. Got to have a great set of huge bath sheets, best towels I've ever had. Highly recommend!"