F

rom toddlers to teens — and every age in between — when it comes to building

the perfect bed for your child, there's a lot to consider.
At Sheridan, when it comes

to bedding essentials for your children, we've made it easy. Pillows, quilts and

protectors crafted with consideration, for dream worthy sleep.
Whether it's their first "big kids bed", or you're just trying to keep up with growth spurts, we'll take you through the steps of finding the right bedding for your child.

More than just a place for your little one to rest your head as they drift off

to dreamland — and a tool in family pillow fights — a good quality pillow

helps support their head and neck, especially as they grow and develop.
Best types of pillows for your child
Although adults and parents are able to choose from a wider variety of pillows, children's pillows need to share similar characteristics, to provide sufficient support for their heads, necks and upper spines.
The best pillows for toddlers are smaller, firmer pillows. As your child grows older, the width and length of their pillow can increase; however, firmness should be considered throughout, to assist with support, growth and development.
Although we suggest lower profile pillows for children, the profile of a pillow may come down to personal preference.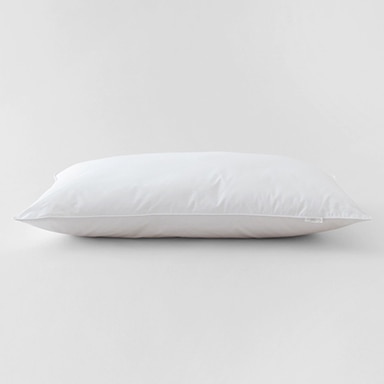 Kids Deluxe Soft Blend All Seasons Pillow
Crafted with considered fibres

Recycled polyester for stability & loft

TENCEL™ Lyocell for softness and




comfort

Low profile

100% removable cotton outer cover,




machine washable

Antibacterial treatment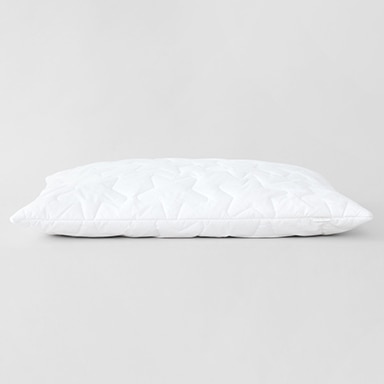 Kids Deluxe Cotton Wool Pillow
Crafted with cotton and Australian wool

Chosen for softness and temperature




regulating properties

Polyester inner core provides some




stability and loft

100% removable cotton outer cover,




machine washable

Low profile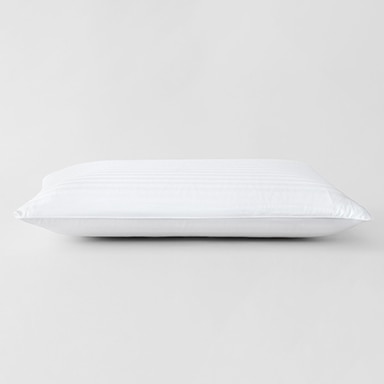 Kids Latex Pillow
Crafted with Latex

Pincore hole design allows for air




circulation

Soft & low profile

100% removable cotton sateen outer




cover, machine washable

Cover is soft against the skin, breathable




For a truly restful night of sleep — or as close as you can get to one, when it comes to kids — there's nothing that helps quite like a quilt. Ideal for keeping children cosy and comfortable as they rest.
From fibre to feel, warmth and more, there are multiple elements that make up the perfect quilt.
The best quilts for toddlers and kids
With toddlers sleeping between 11-14 hours a day, and teenagers needing 8-10 hours a night, a quilt is an essential part of your child's sleep.
Younger children often sleep warm and restless, oftentimes kicking off extra bedding in their sleep.
An outer cover that's breathable is ideal; look for offerings that have been crafted with fibres originating from a natural source, including plant-derived options like cotton.
At the end of the day, it does depend on your child and their personal preferences, and if they have any sensitivities to note. And parents, the best quilt for you is one that's machine washable — as young ones might be prone to spills or accidents, easy care is important.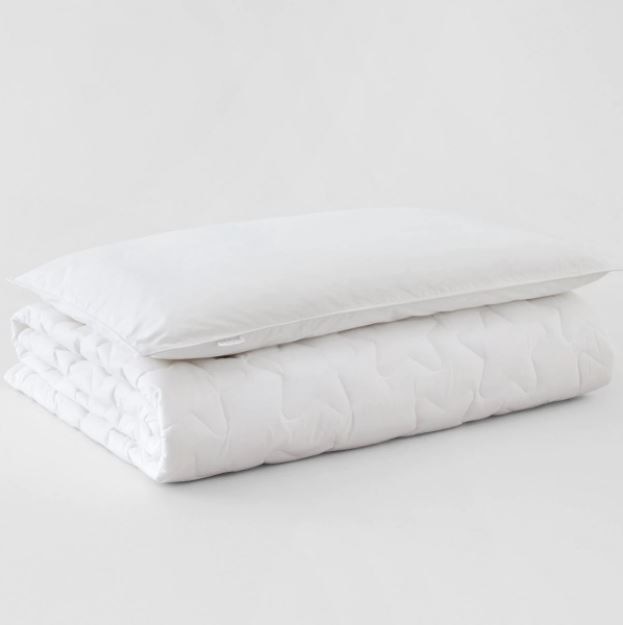 Kids My First Bed Set
Crafted with cotton and recycled polyester

Soft and breathable outer

Antibacterial treatment

Machine washable

Set comes with quilt and pillow(s)

Suitable for all seasons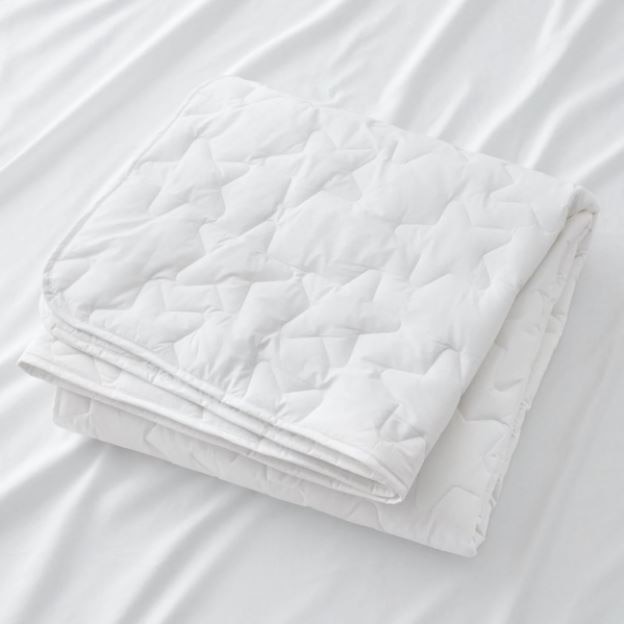 Kids Soft Blend All Seasons Quilt
Crafted with 50% TENCEL™ Lyocell fibres




/ 50% recycled polyester

For temperature regulation and durability

Antibacterial treatment

Machine washable

Soft cotton outer

Suitable for all seasons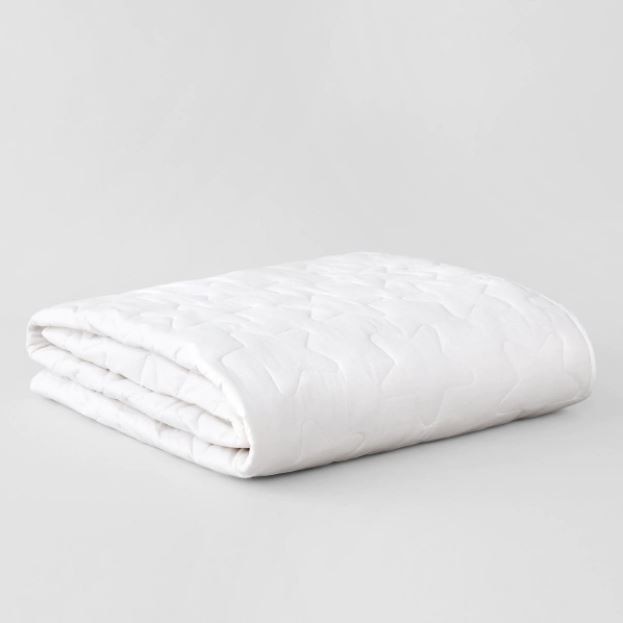 Kids Deluxe Cotton Wool Quilt
Crafted with cotton and wool

For softness and temperature regulation

Enhance a comfortable night's sleep

Suitable for all seasons

Machine washable

Suitable for all seasons

Mattress and pillow protectors are a two-in-one deal for
children and parents alike; providing extra comfort for little ones,
and protecting bedding for parents.
While spills, stains and accidents are bound to happen, a protector keeps your child's sleep experience
stress free. At Sheridan, we've designed waterproof offerings that are also machine washable — so the
whole family can rest easy.
The cherry on top, blankets put the 'fun' in functional. Add comfort and playfulness to a space — a cot, bed, beanbag or couch — wherever your little one brings it along.
Set for snuggling, blankets are ideal for adding extra warmth during cooler nights, or for styling a fun layered look. Designed to showcase your child's character, our blankets come in a variety of colours, patterns, designs and textures.