Monochrome Styling With Mattis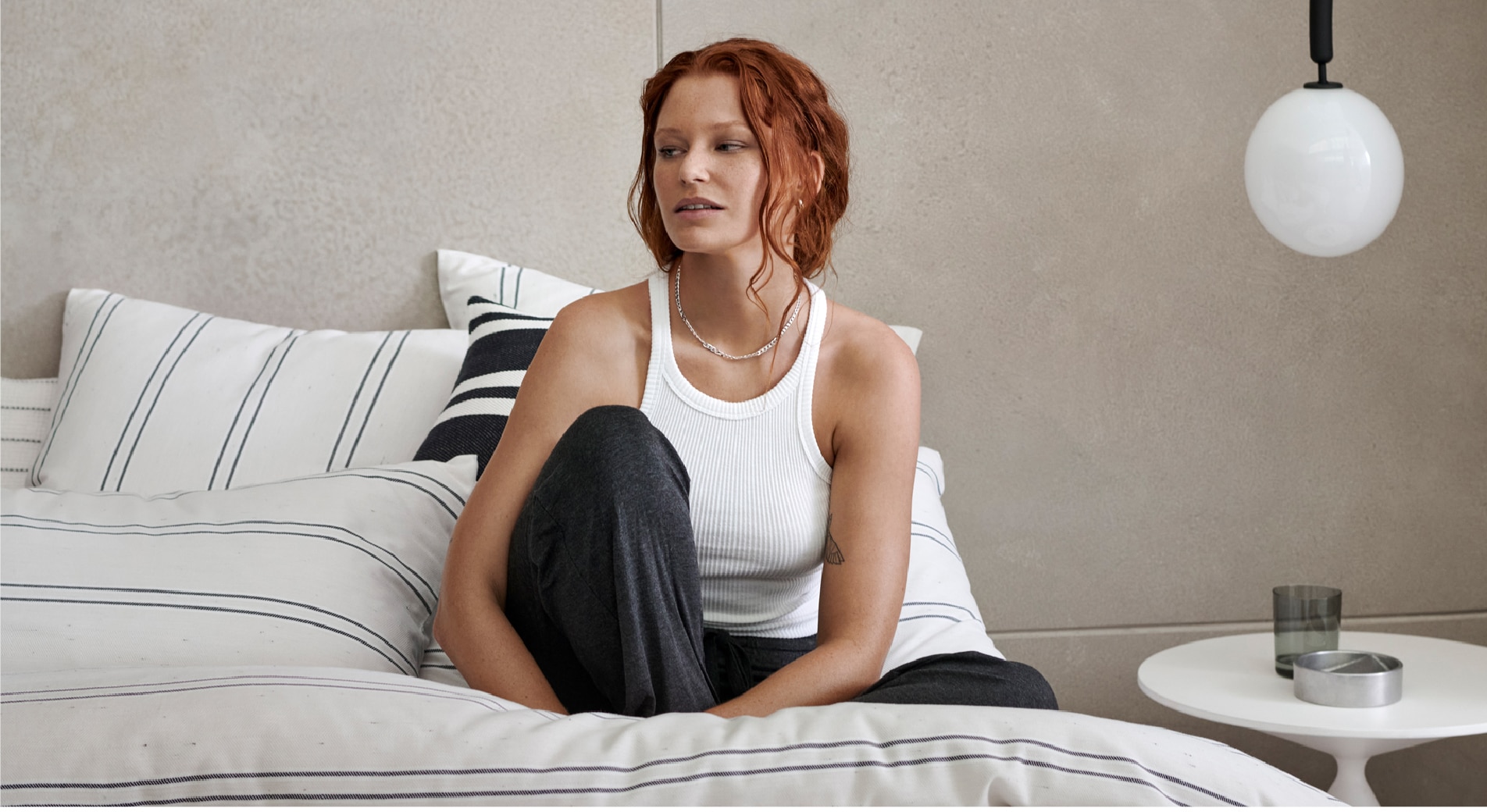 Monochromatic styling is currently experiencing a renaissance — the fashion industry is doing striking head-to-toe looks, all deriving from one bold colour like green, blue or yellow. Harken back to eras of minimalism and classic styling, and you're looking at shades of black, white and grey.
But those lack of bold colours don't equate to a boring look, however — monochrome is a signature look, which embraces essentials and captures the desire for simplicity. With timeless apparel, these neutral tones can create a cool and contemporary look.
How? It comes down to experimenting with elevated textures and subtle contrasts.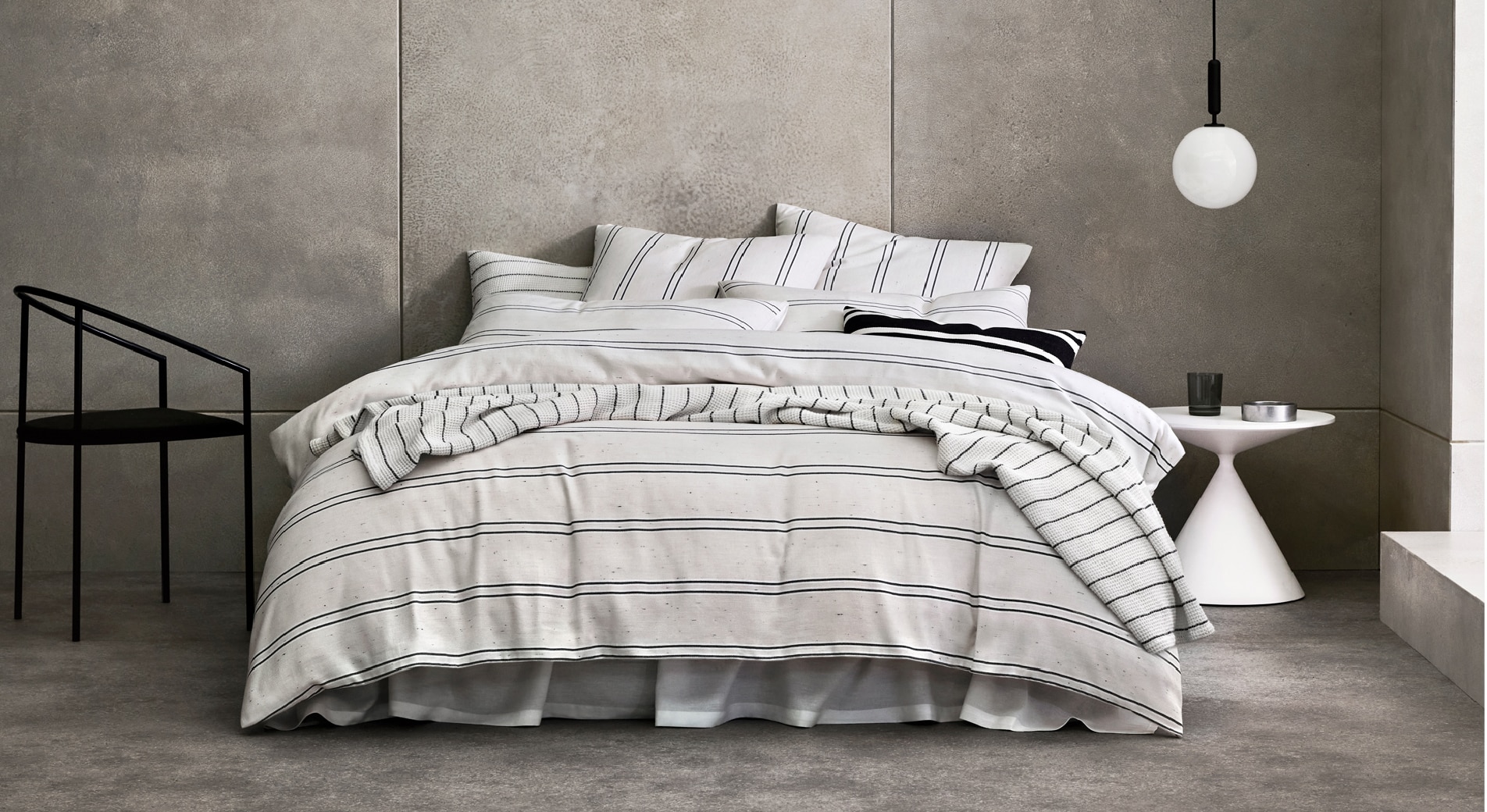 The Mattis Quilt Cover, the centrepiece of this monochrome style story, features a textured herringbone weave, contrasting with a clean yarn dye stripe. Its base of ivory and white contrast with carbon; the stripes demonstrate the power of uncluttered clean lines to create serenity. 
---