Sheridan Awarded With Best Rated Linen Sheet Brand
Sheridan wins at Finder Retail Awards, Dunlopillo wins Best Pillow
We love to hear what our customers think about our products — from reviews on our website to anecdotes in store. It means even more to us when you're willing to share that experience with others, whether friends or family, or websites like Finder.
Because of your willingness to share your thoughts on our products, we've been awarded the Best Rated Linen Sheets Brand in Finder's 2020/2021 Retail Awards. In addition to this, Dunlopillo took out the top spot for pillows.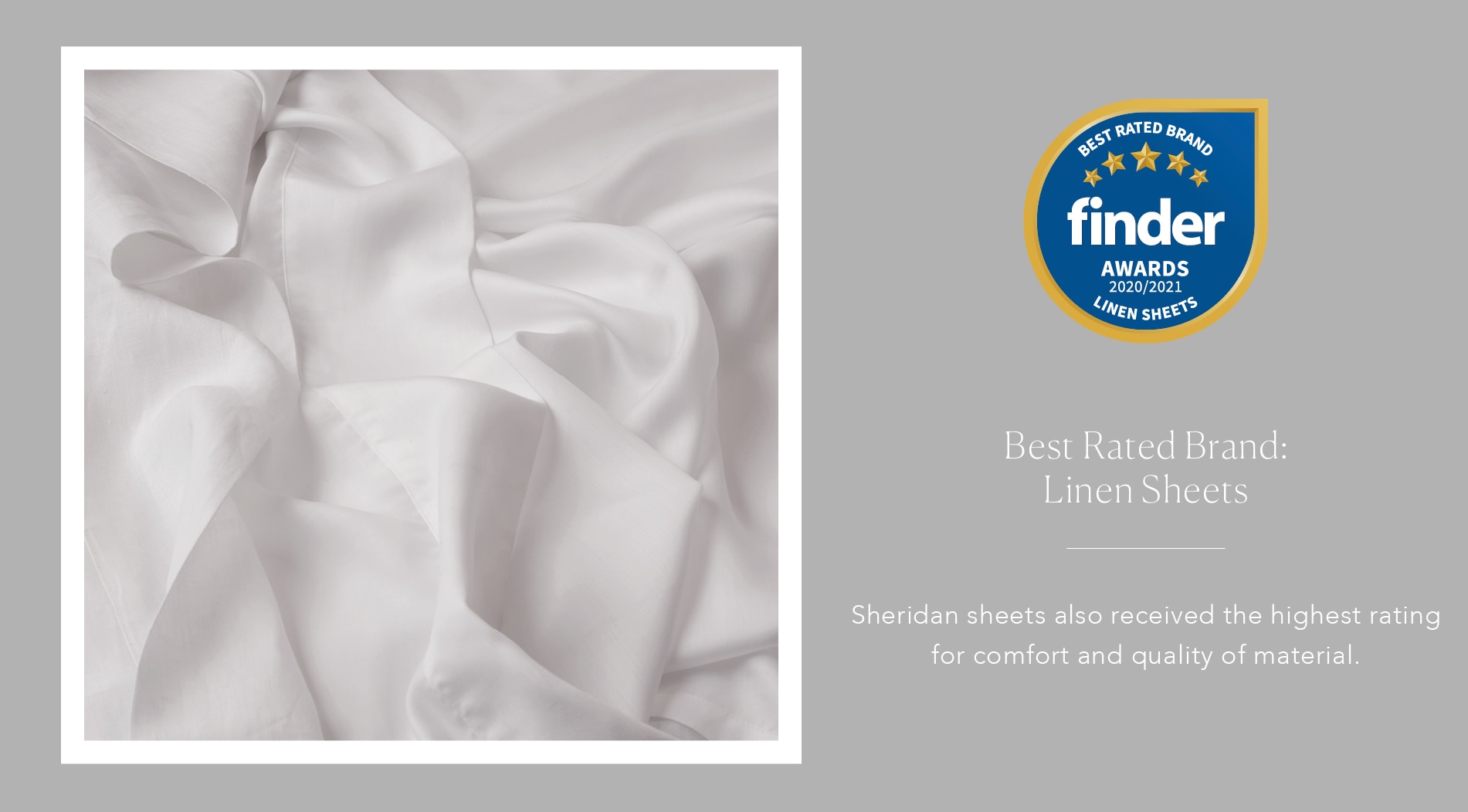 In this instance, when we speak to linen sheets, we're speaking to all sheeting — regardless of fabric. Sheridan offers a diverse range of sheets, with a thread count option for every preference; from 300TC to 1200TC. When it comes to fabric, we offer a variety: flannelette, chambray, organic cotton, and more. Yes, actual linen is on offer too, our Abbotson Collection is crafted from 100% Belgian flax linen.
Our sheets are crafted with longevity in mind; we test wash and tumble dry them 100 times, compared to the industry standard of only three, to ensure quality.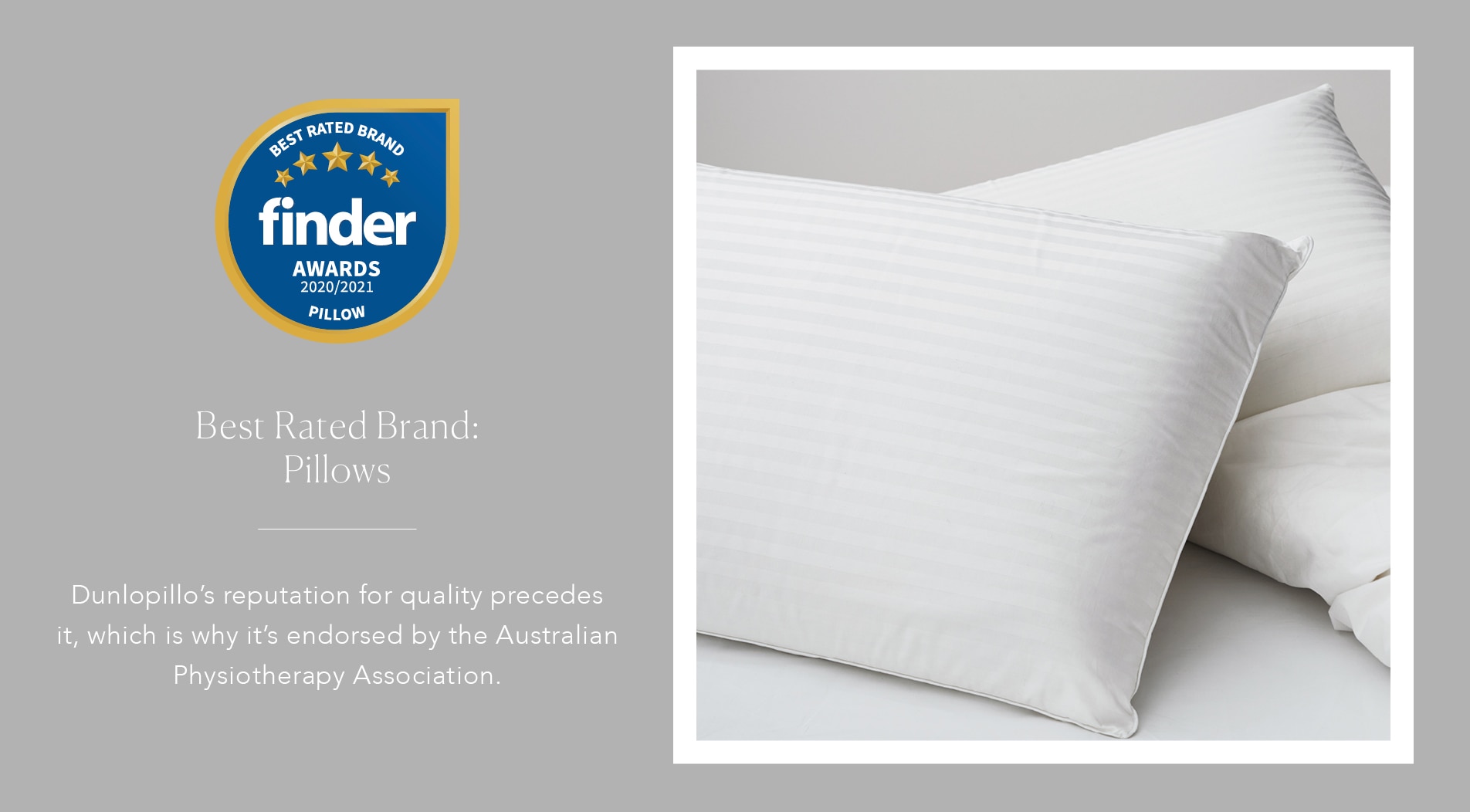 It took out the top spot for the Finder's Award, and topped metrics for comfort and for support. If you're looking for a new pillow that caters to all your needs, Dunlopillo will have something perfectly suited to your preference.
---
WHAT ARE THE FINDER RETAIL AWARDS?
The Finder Retail Awards collated customer feedback across a range of different product categories — over 14,000 surveys were completed across Australia. Customers were asked about products they purchased in the last three months, to the last three years, and fed back on their level of satisfaction across a number of sentiment pillars.
Sheridan and Dunlopillo had the highest average rating and total score for their respective categories, and also rated highest across several sentiment pillars.