At Home With Brahman Perera
Have you ever liked a home that you designed so much, that when the clients you designed it for end up relocating, you decide to move in instead?
Well, no, us neither. But we know one person who's found themself in this one-of-a-kind situation — interior designer Brahman Perera, better known as Brem.
It's how he, his partner Jason M Jones (restaurateur, who you might recognise from Entrecôte) and their two poodles Billie & Ella (sisters to boot) came to live in their luxurious West Melbourne terrace.
The set of twin terraces had been lived in for over seven years by Brem's "repeat clients" — with the place having a rich history of its own. Or, as he tells us "a boarding house in the '50s, a corner shop in the '70s" and an aggressive renovation in the late 90s describes as a "brown laminate explosion."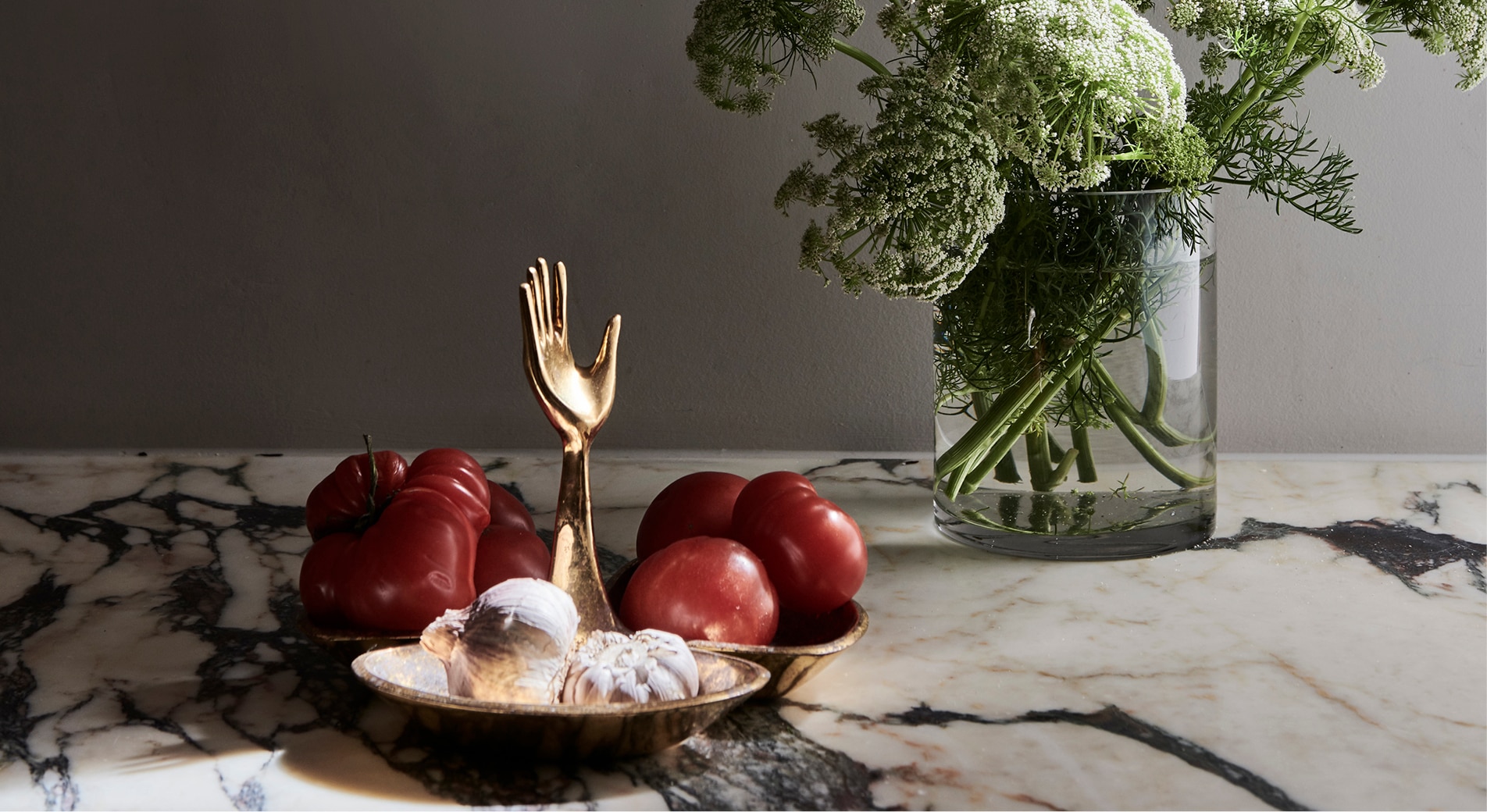 It's a home that truly has "assumed several identities". When working on the project, the interior designer took cues from the clients' "creative and eclectic collection" of vintage and historic art, and architectural pieces won at auctions. He also introduced a "sense of order and clarity" to the many rooms across the place, as well as brought "light and clear circulation" to the two terraces, in order to shape the project.
And when the clients decided to make a move to the country towards the end of the project — "as so many did during the two years of lockdowns" — well, Brem called moving in a "smooth transition."
It's hard for it not to be when you'd fallen in love with both the project and with the house.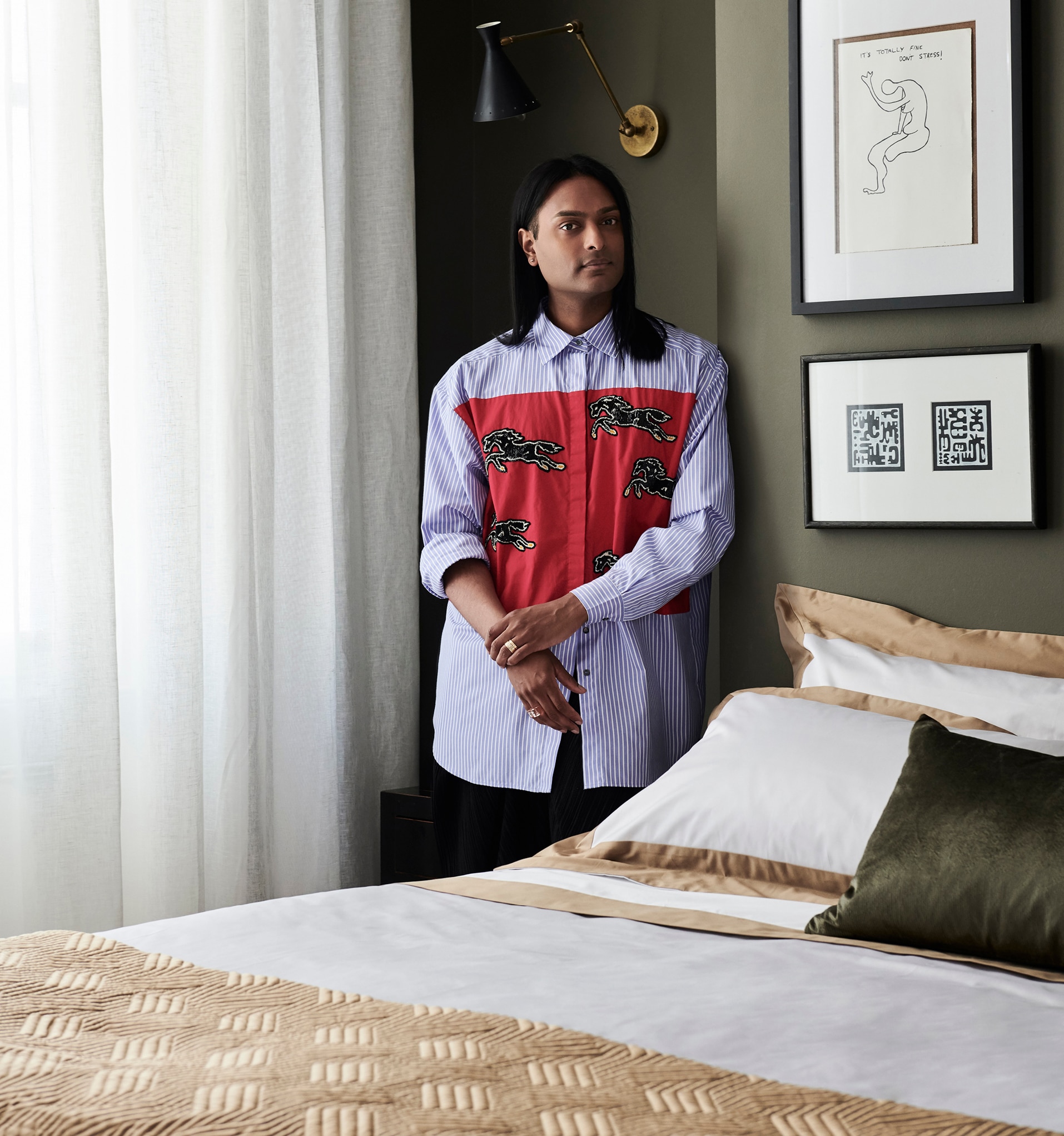 Making the move in late 2020, he spoke about how renovating the house "lifted the period labyrinth out of disorder, and opened it up into a charming and homely residence" — thanks to "a geometric crispness, clarity of plan and rightness of proportion."
Spoken like a true interior designer.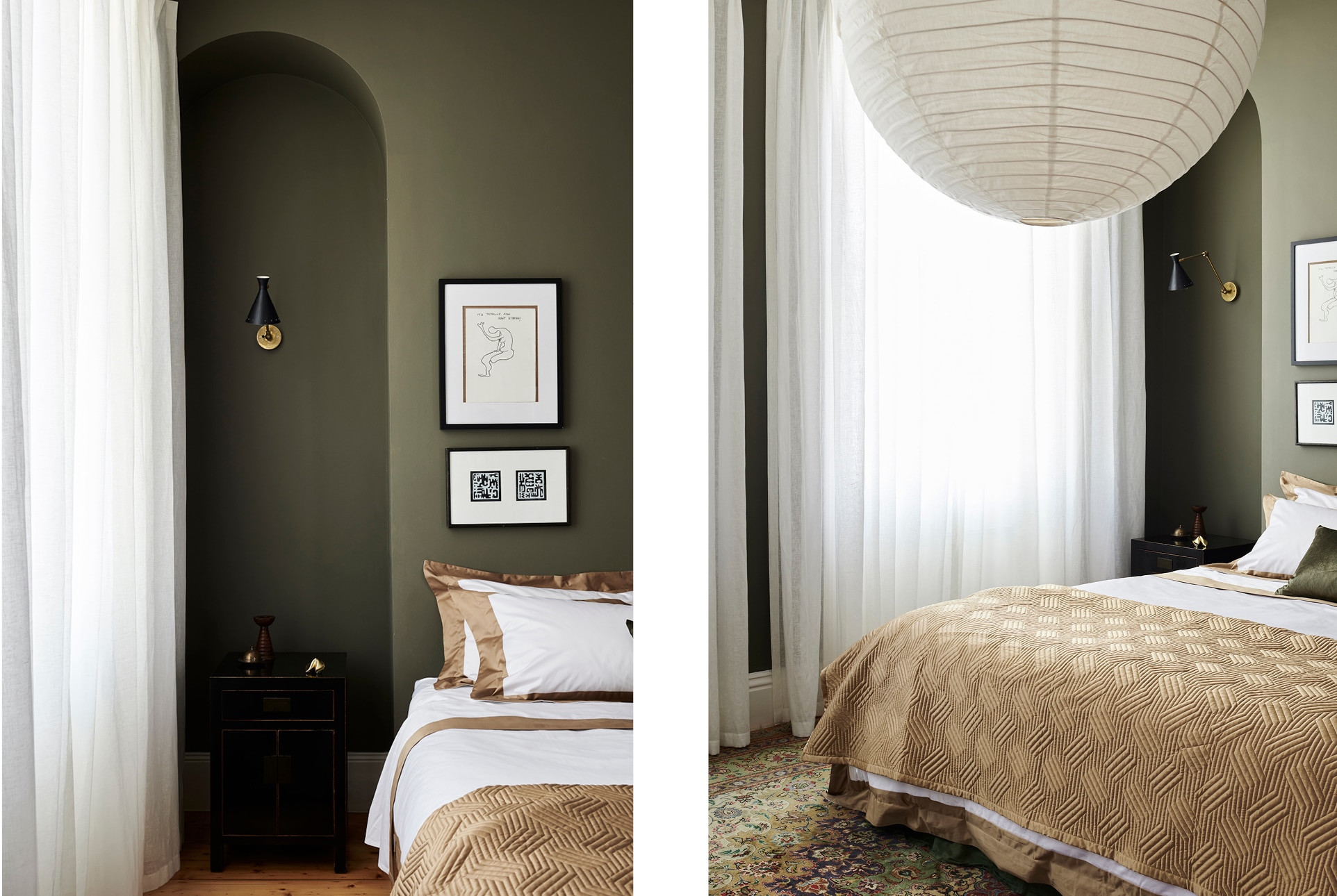 The new layout allowed "for a landscape of furniture and objects to be scattered throughout in an uncluttered way." Which is ideal for Brem and Jason, being as they consider themselves people who "regularly collect and purchase random chairs & tables!". Perfect for layering with textured cushions and patterned throws — like our Briones offering.
When it comes to his own aesthetic — as opposed to those he helps build for others — Brem talks about celebrating "all our pieces, beautiful and ugly, treasures picked up overseas and personal family heirlooms."
As for picking these pieces? It's those with "their own personality" that "always" attract him. Like the Estrel Collection, and its tailored edges in cumin. Or our Martella Bed Cover, and its richly textured basket weave quilting.
In fact, this richness is something Brem considers himself particularly drawn to — "balancing textures & different mediums to create a rich landscape, and also a story."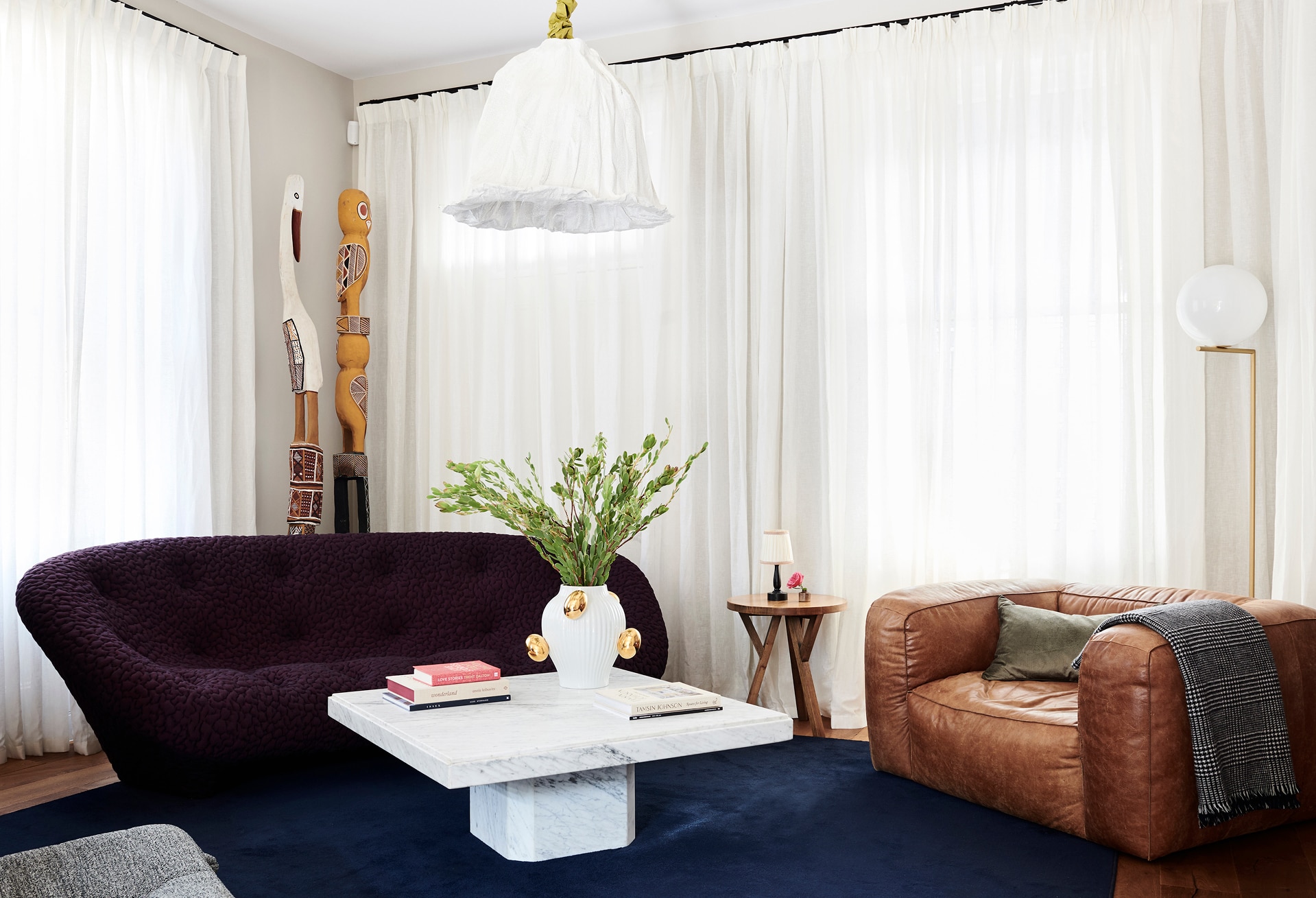 The telling of stories is thematic across the home, with "each piece in our home" doing so. "On different days or with different people, these treasures can be appreciated."
He lists his partner's piano, his grandmother's prayer lamps, block prints they collected "for a dollar each" from an artist's sale in the Manchester Unity building and more … all as meaningful items that craft an emotive narrative.
When asked what home means to him, he defers to a pioneer of modern architecture, Le Corbusier — "A house is a machine for living in" — a quote Brem says has never been "more relevant". How? In "reviewing exactly what the house as a tool provides for the necessities of modern life."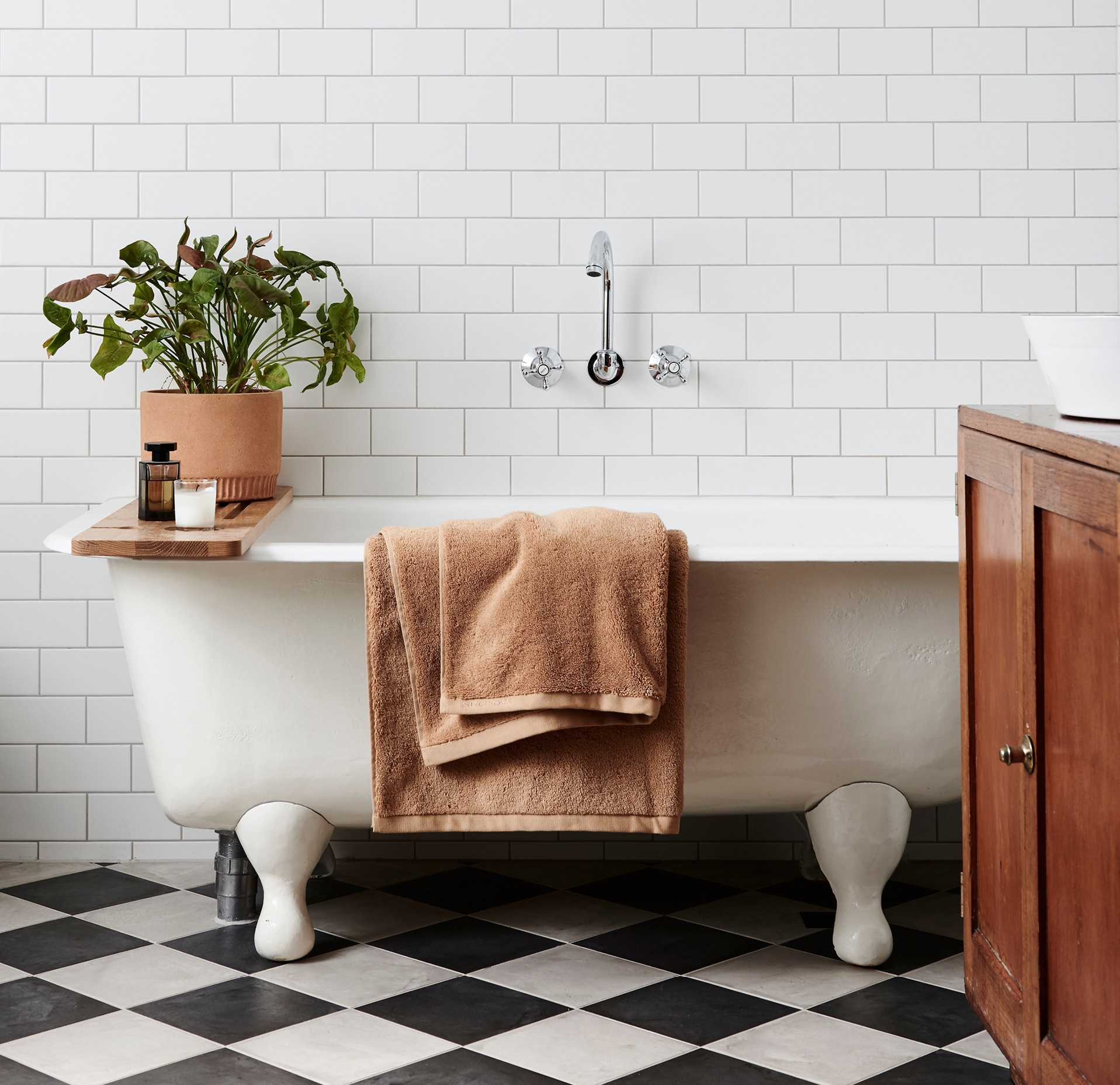 He reflects on the "poignancy of smell, of tactile sensations of all kinds" — talking about how home "encapsulates all these senses", and that a home should "always say something about the people who live there."
"Personality, truth and sincerity will surely always result in beauty."
If you were to ever visit, however, don't expect the home to always look the same. "The house is ever-changing - like all houses should be — in some sense complete, and yet completely incomplete."
Continuing to dress and undress the spaces with new art, furniture and styling as they "grow and enjoy" their home— letting their own personality "grow with the interior."