Towels for Every Lifestyle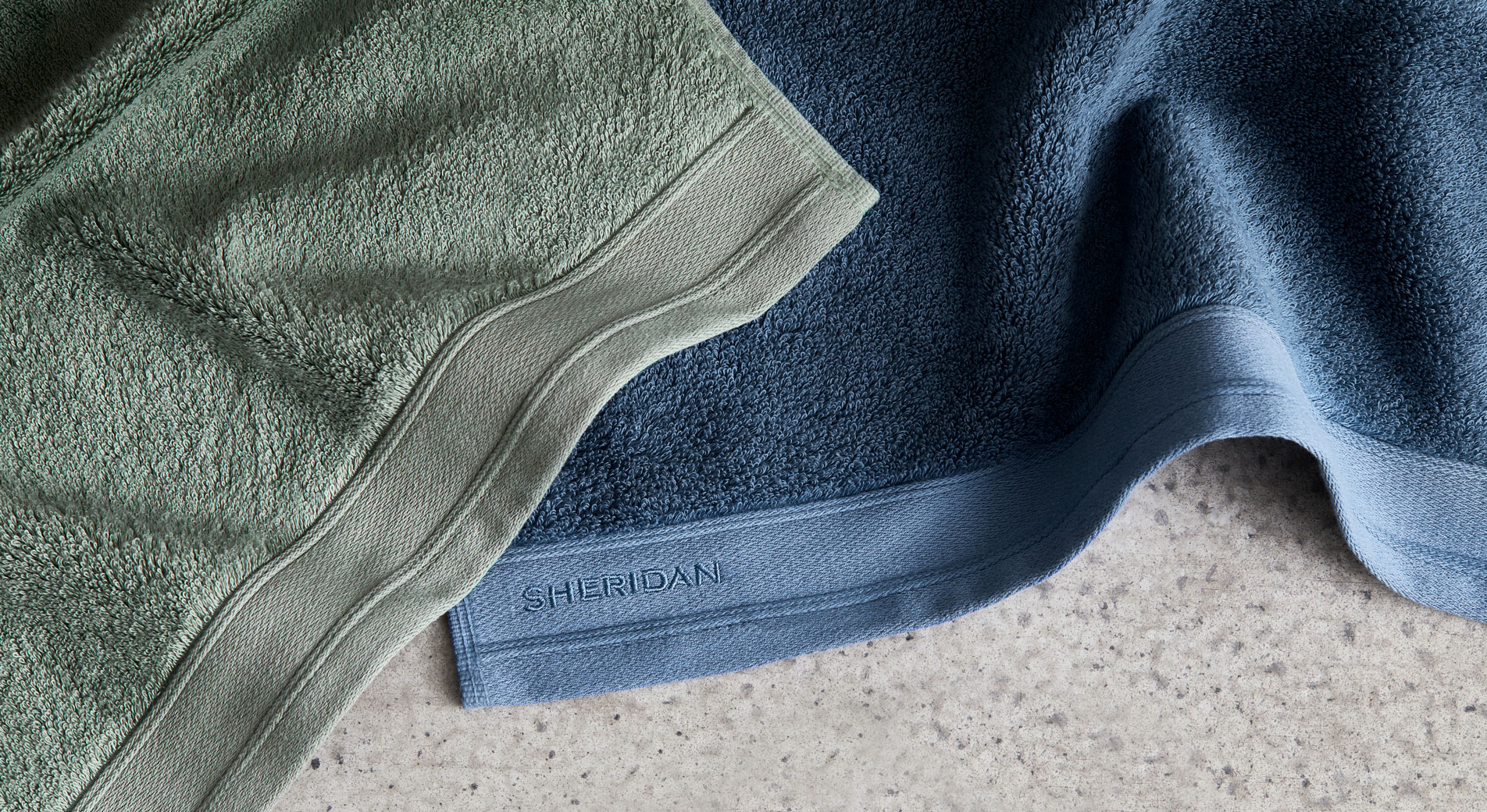 All Sheridan towels are made equal when it comes to quality, but as for their appropriateness — well that varies from person to person, and lifestyle to lifestyle. Interested to find out which Sheridan towel is best suited to you? Read on, and discover what a quality towel can do for you. Never underestimate the power of the perfect towel.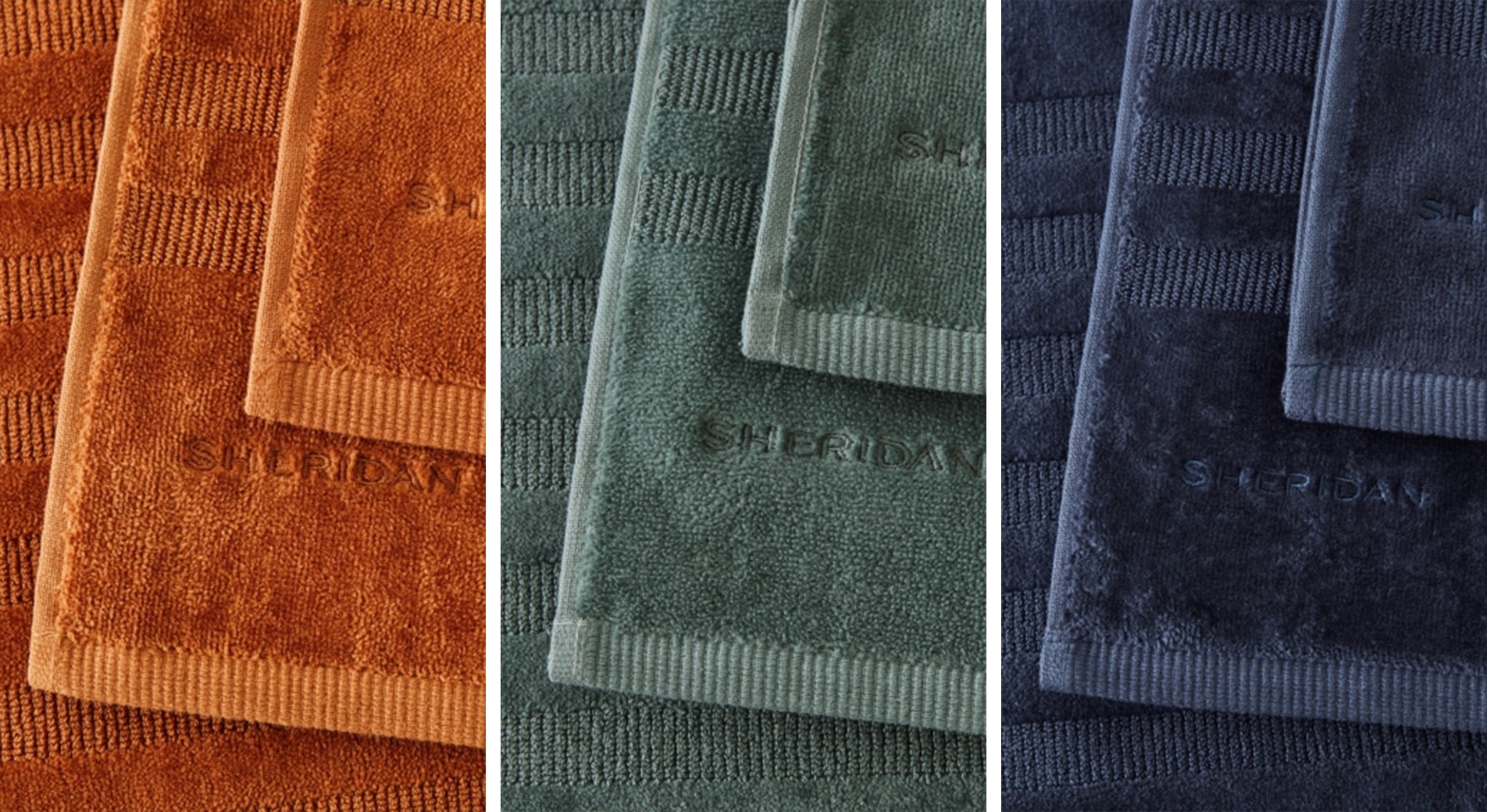 The Busy Family —

Chiswick
Finding a towel that's fit for the whole family can be quite the challenge. The perfect towel for a busy family needs to be soft, fast drying, lightweight. Oh, and durable enough to grow with your family — so you don't need to invest in a new collection time and time again. Fun textures and colours will keep your busy bathroom looking fresh. Invest in one collection in a variety of colours to combat any confusion — or arguments! — over whose is whose. And don't worry, our towels are easy to care for; able to be washed and tumble dried without compromising their condition.
---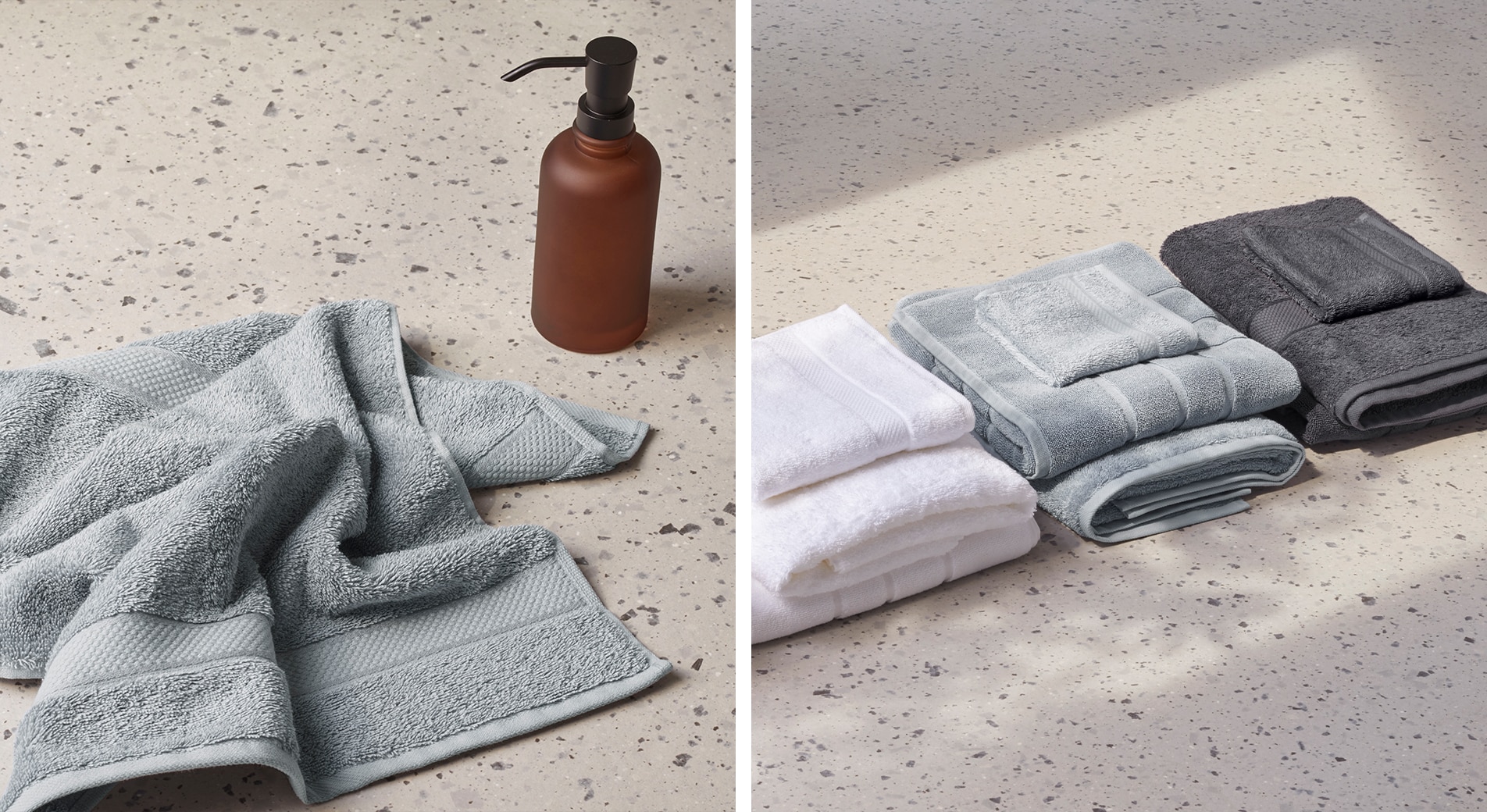 Whether you're pampering yourself with a mini facial, prepping for the weekend with an exfoliating routine, or it's a simple hair wash; you're a person on a mission, and you're in the bathroom to do business. One towel won't do, you'll need several — all in different sizes! — to cater to your (extensive) routine. A bath sheet for the body, a towel to wrap your hair and a face washer for cleansing.
---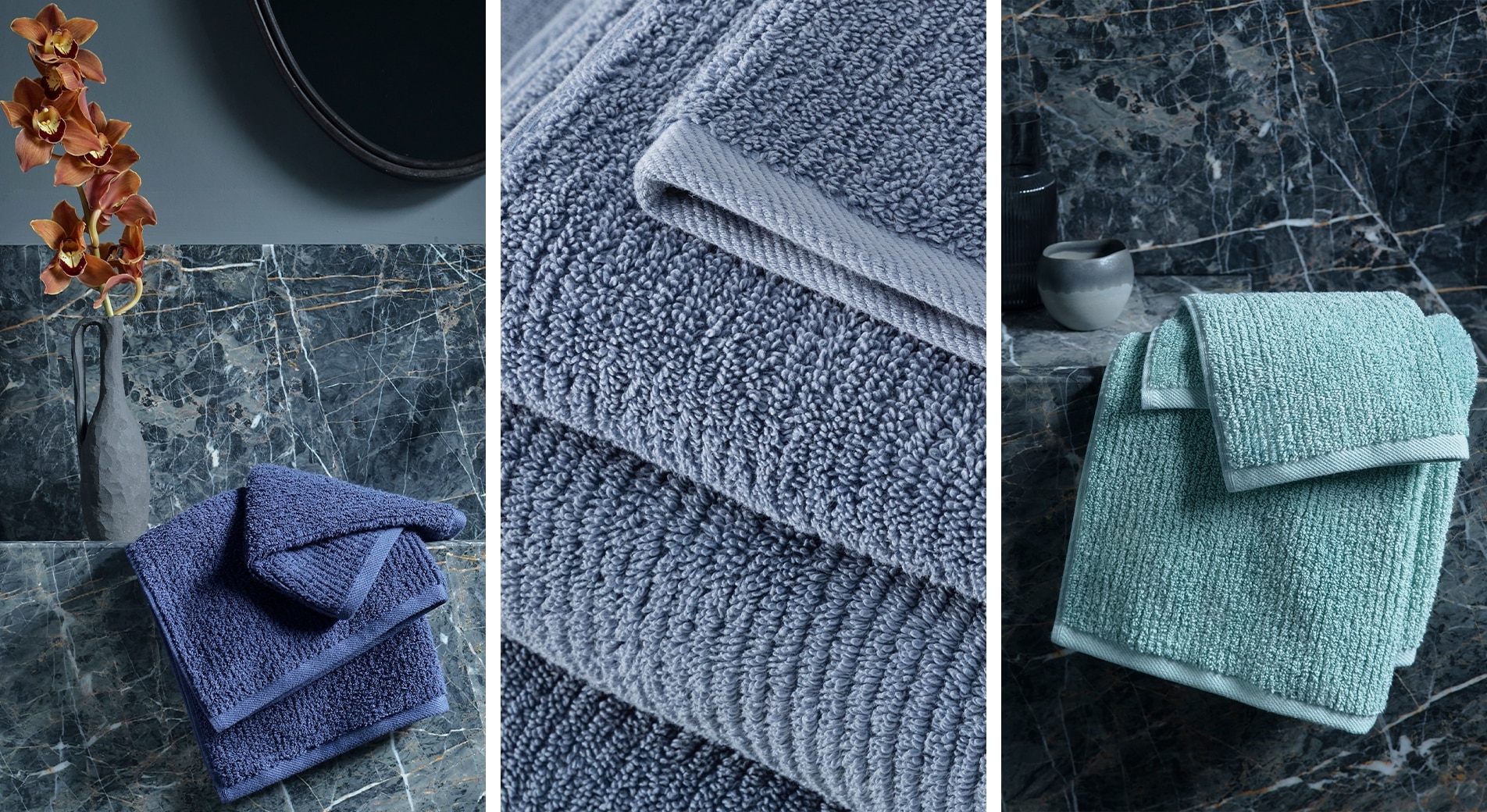 No time to waste, it's go go go! When it's time to shower, you're in, out and dried in the blink of an eye. You may think you don't need to invest in a quality towel with such little time dedicated to your daily shower — but, that's where you're wrong. A fast drying towel that's highly absorbent will complement your speedy shower ritual. Our Living Textures towel collection is crafted with innovative Hygro™ Technology, a spinning technique that allows water to be captured faster. Meaning you can dry off in a dash, without forgoing any softness.
---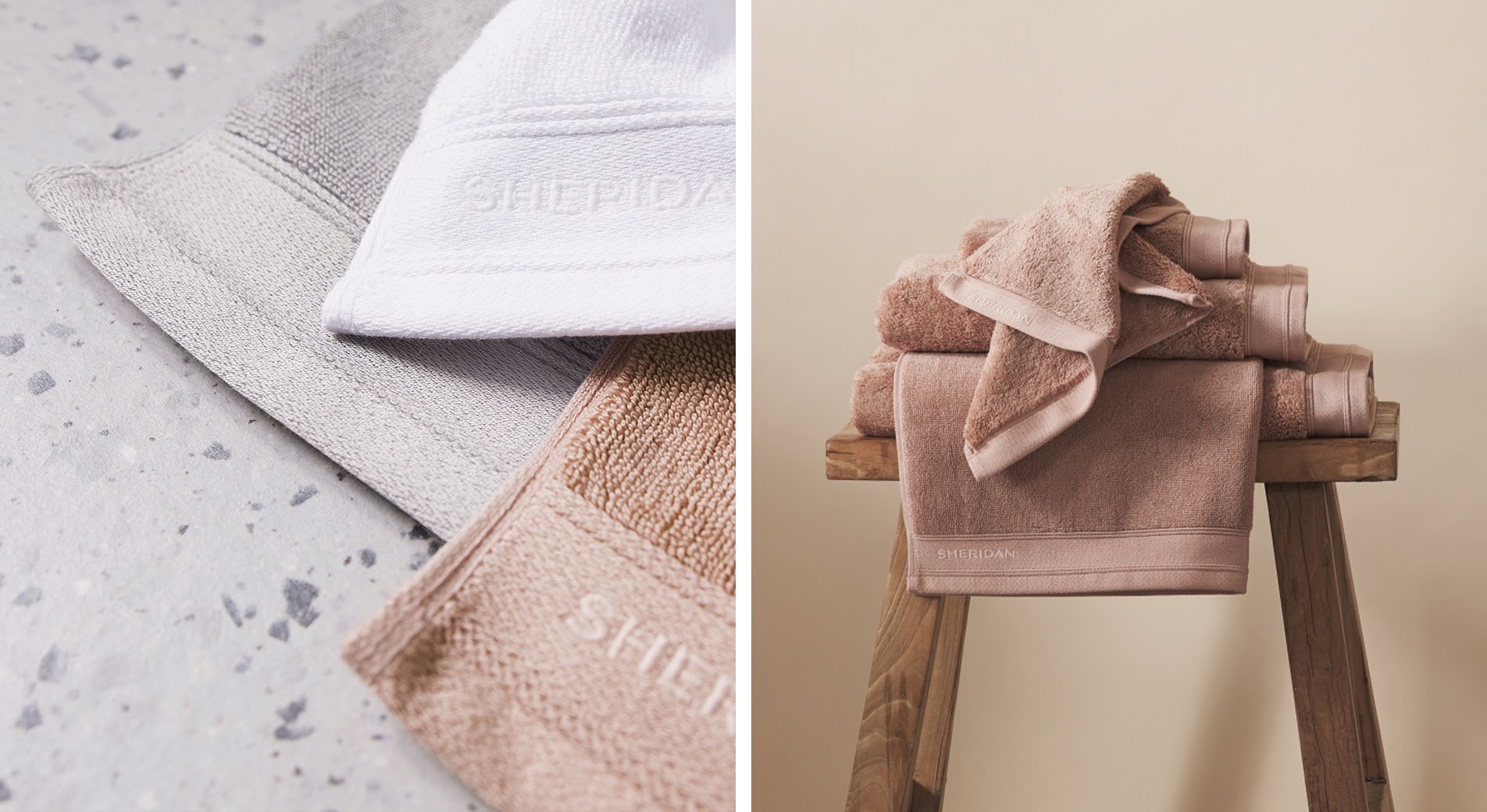 Cooler, shorter showers and the gentle aroma of essential oils. What's missing? The softest towel you've ever felt. The Supersoft Luxury towel collection is our softest towel to date, crafted with a blend of cotton and TENCEL™ Lyocell fibres. With TENCEL's™ botanical input, it's a choice that's perfect for those trying to make more considered choices, without sacrificing a luxury feel.
---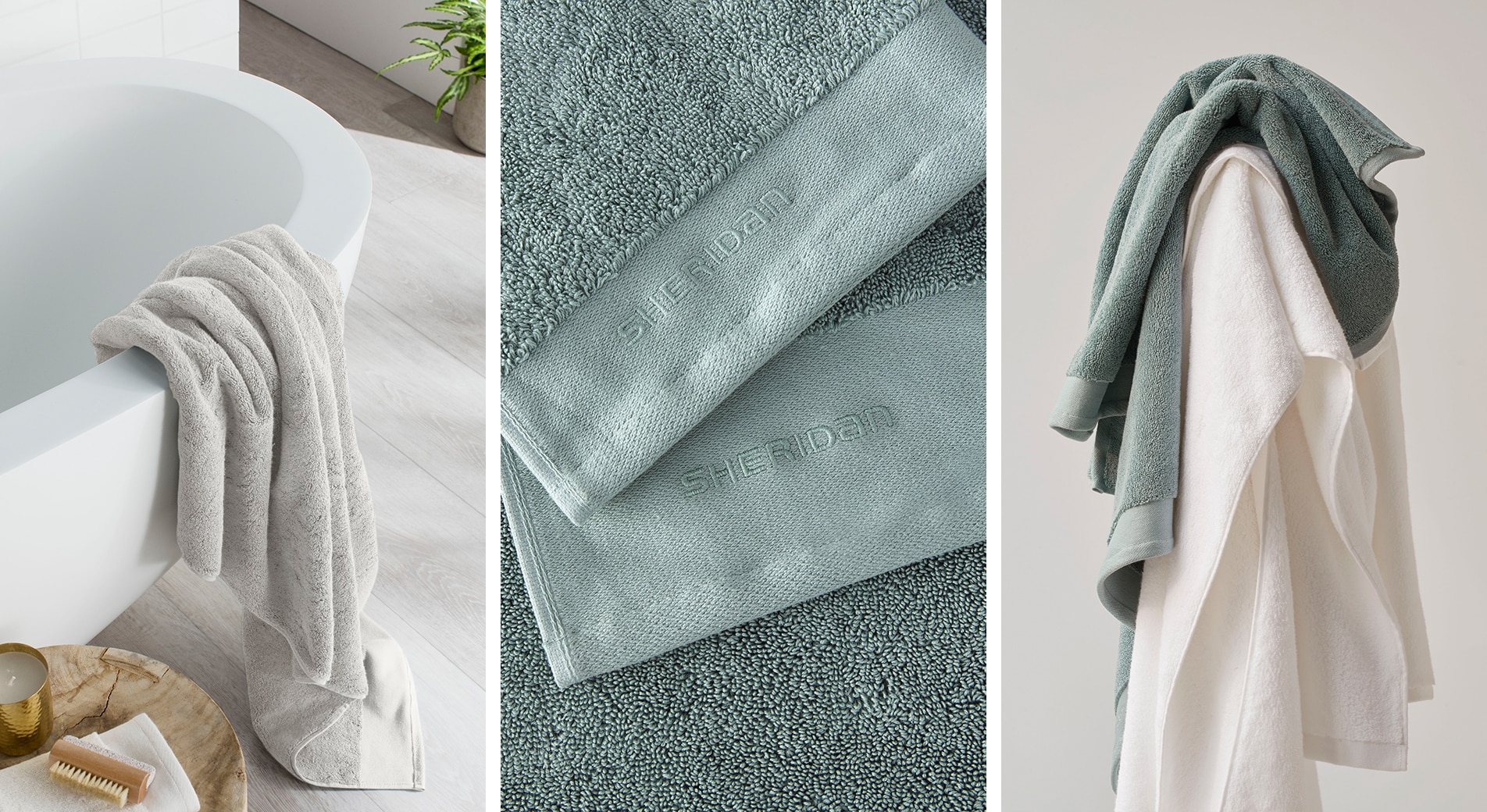 For those who like to take a moment at bath time. You've powered through another long day and the moments spent in your bathroom have become a time to relax and unwind. The thickness of a towel and softness against the skin is key here, and a muted, calming colour palette will help you take that much needed break.
---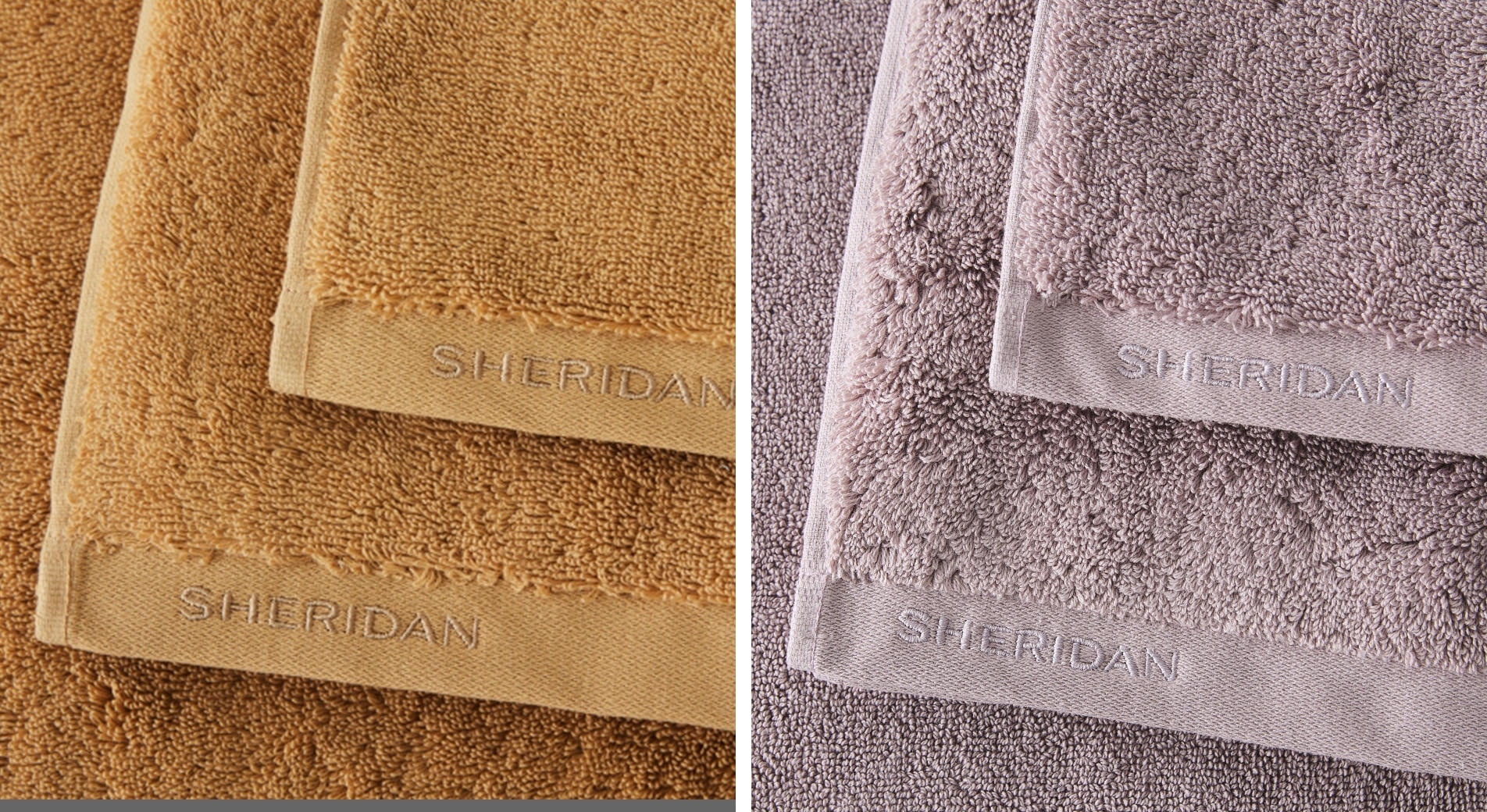 If the day spa is your happy place and you'd like to recreate it at home, the Ultimate Indulgence towel collection is your ticket to finding that five-star feeling, from the comfort (and ease) of your own bathroom. Crafted with Turkish cotton, it's plush, absorbent and very thick. Ultimate Indulgence will help you to achieve exactly what the name suggests.
---
Found the collection that suits you best? Explore colours and sizes, and take your bathroom routine to the next level.