Inside the Polychrome House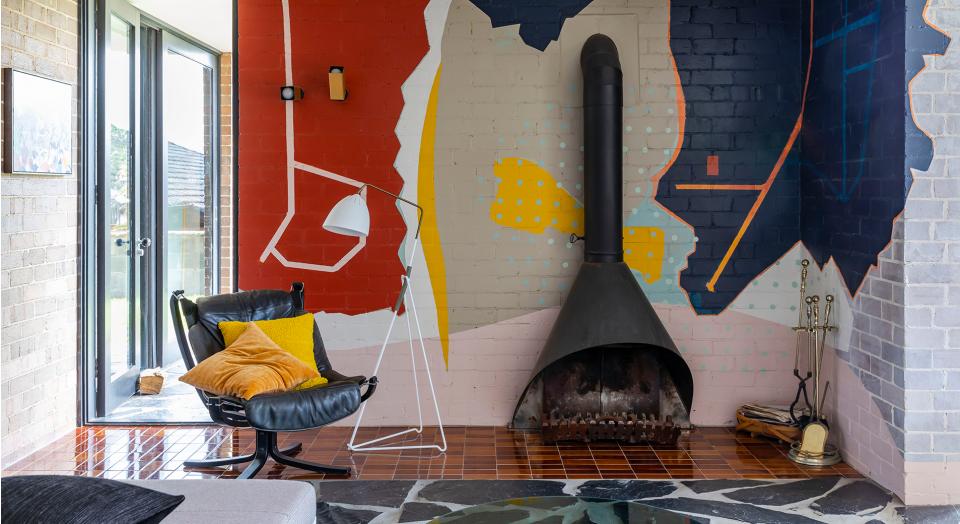 You may have seen this work of art poking around interior publications, or perhaps it's appeared as a pop of colour on your Instagram feed.
Whether it's the first or the fifth time you've seen a glimpse of this home, questions are bound to arise.
Where is it located? Who designed it? How did this masterpiece come to be? Like every home, this one has a story. History, new beginnings and some creative magic have all played their part in shaping 'The Polychrome House'.
Situated in the heart of Cronulla in Sydney, the Polychrome House is a 1960's brick home that's been transformed into an 'art inspired', abstract space. It's not only fascinating to look at, but also functional and refreshingly homely. The five-year renovation journey was captained by design studio Amber Road, with a helping hand from colour experts Lymesmith. This two-storey, outdated property was given a playful, modern update whilst maintaining fragments of sixties nostalgia.
Our Autumn/ Winter '20 Collection features some lively colours and textures that we couldn't wait to style into this eclectic home.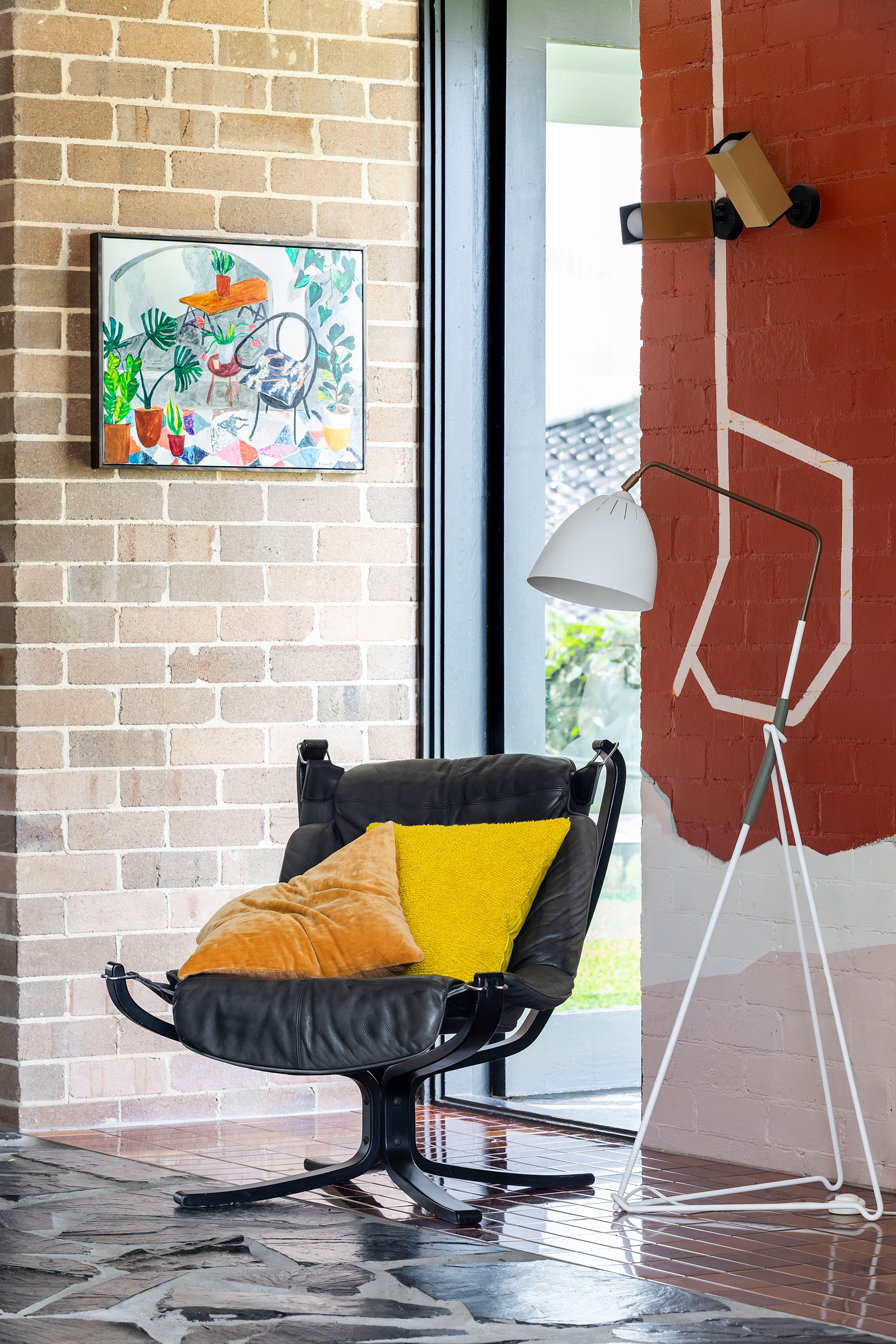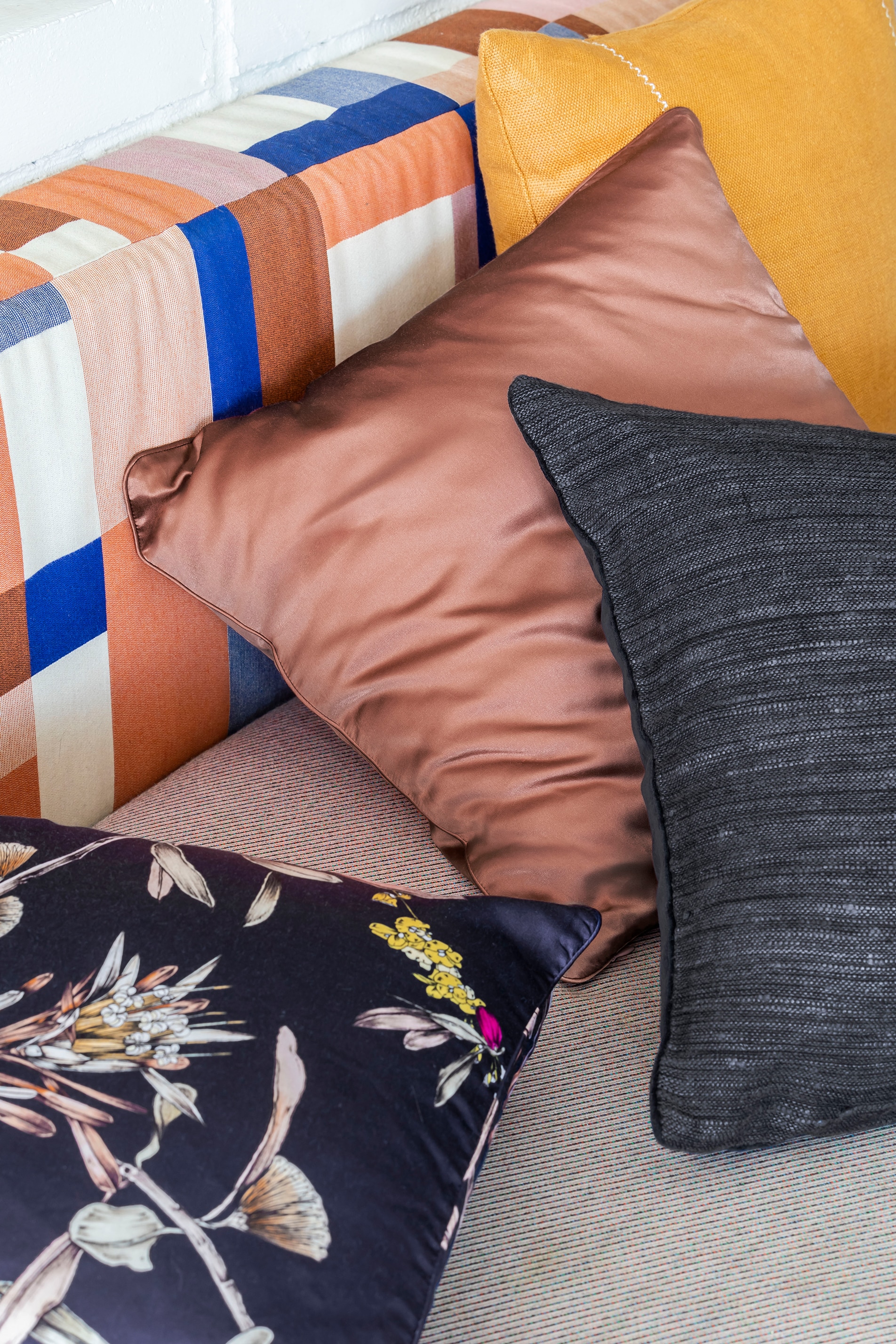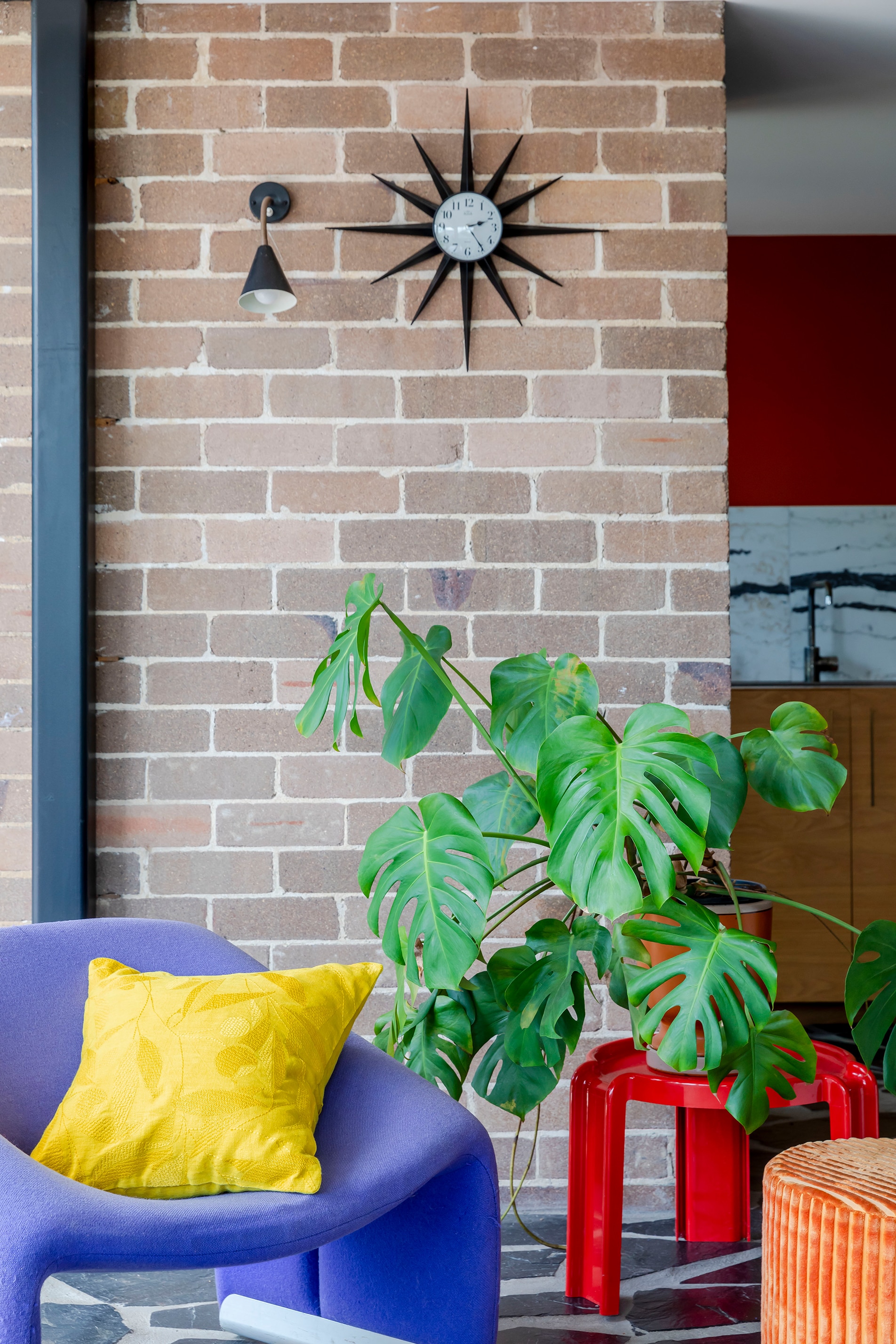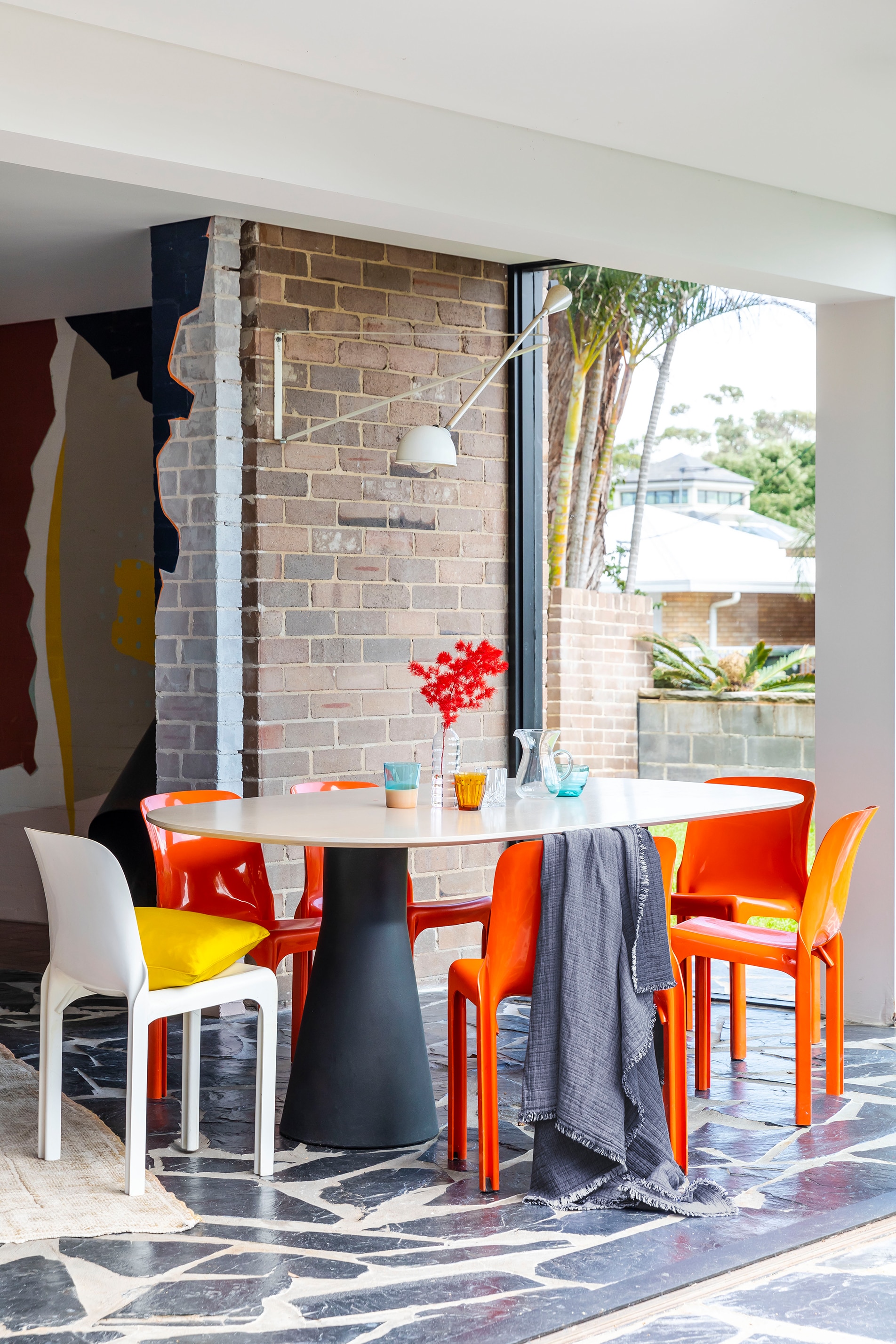 The open plan living spaces on the ground level of the home are filled with contrasting textures. The flooring features a mix of modern paving and vintage tiles, and original brickwork sits alongside feature walls, creating a unique sense of balance. The feature walls aren't your basic block colour, but rather murals painted by Lymesmith. How's that for adding character to your home?
The bright palette evolves upstairs into an additional living area filled with eclectic furnishings and delicate greenery creeping down the brick walls.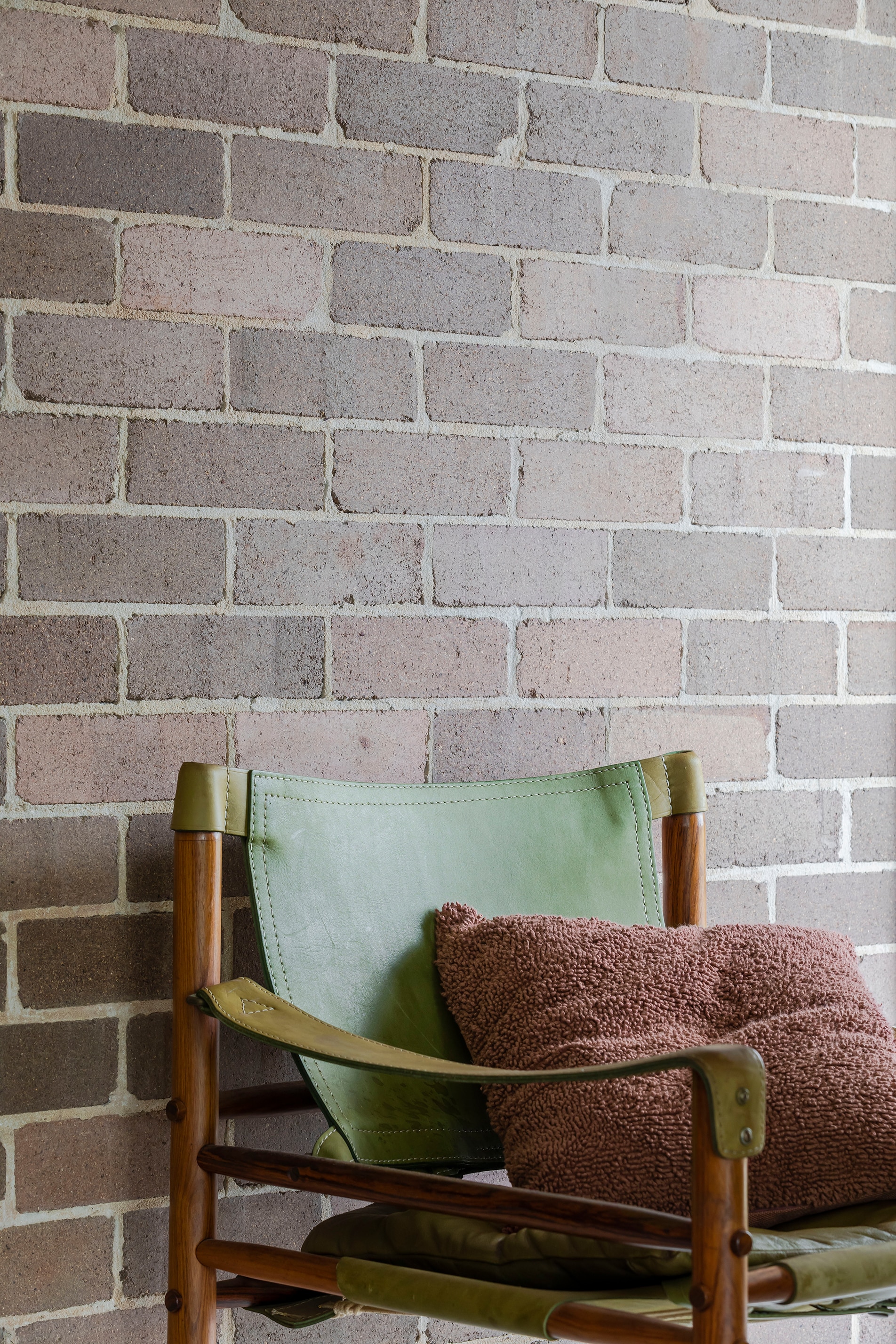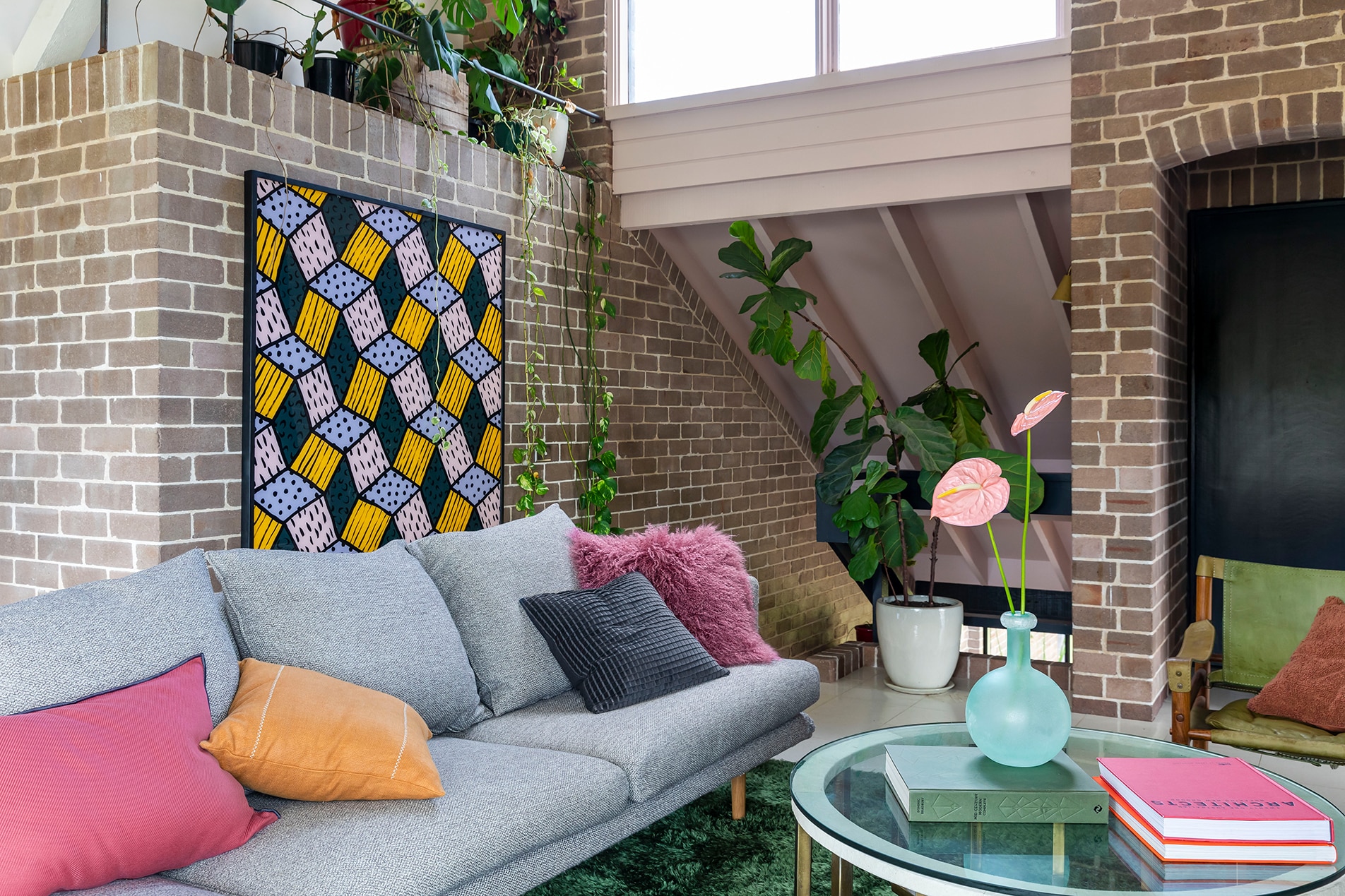 The home features one downstairs and two upstairs bedrooms, all with ensuites and each with a unique sense of character.
We've styled our Abbotson linen collection in a plum + blush colour clash. The sophisticated colour palette was combined with relaxed styling to create an understated and inviting look that lives up to its artistic surroundings.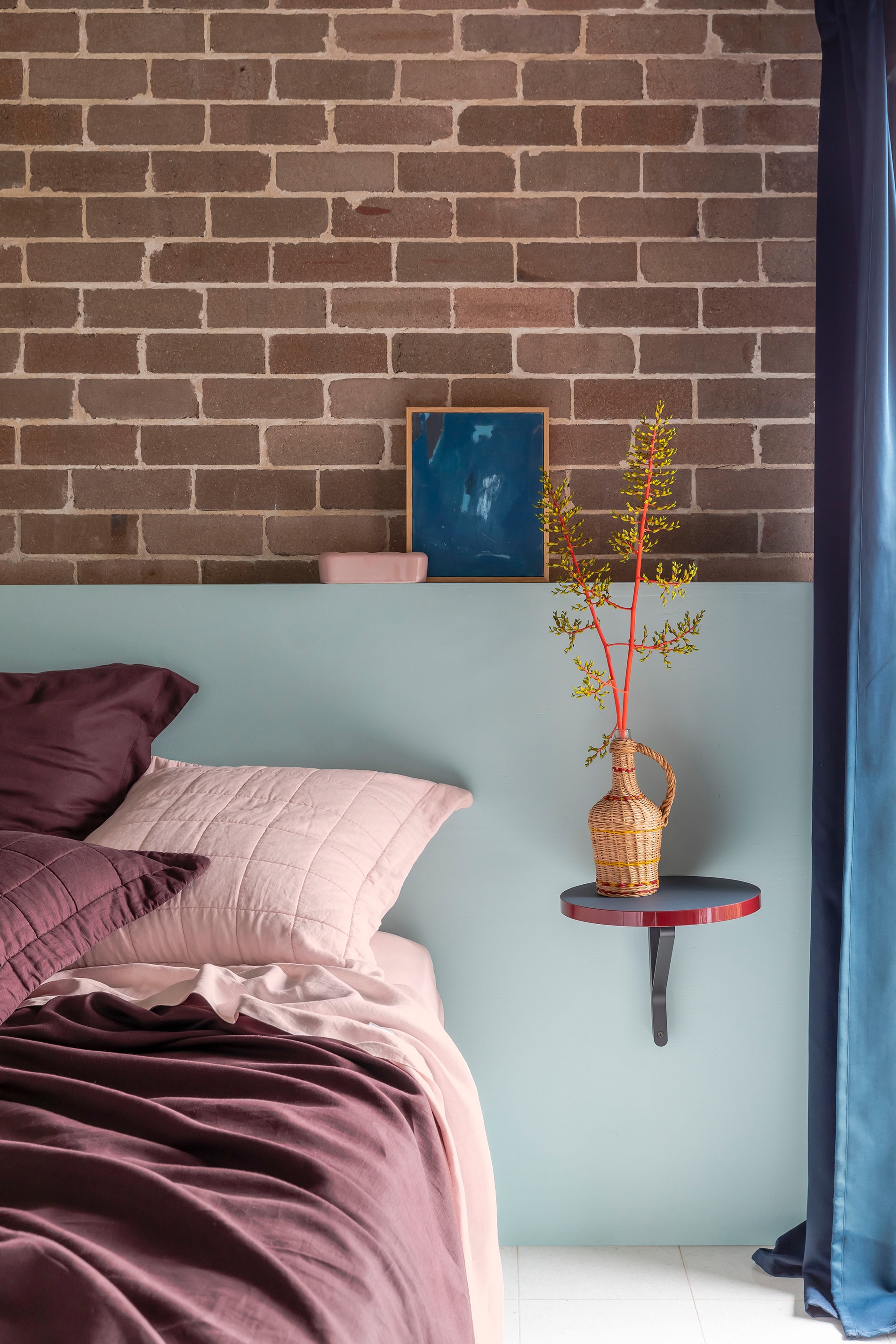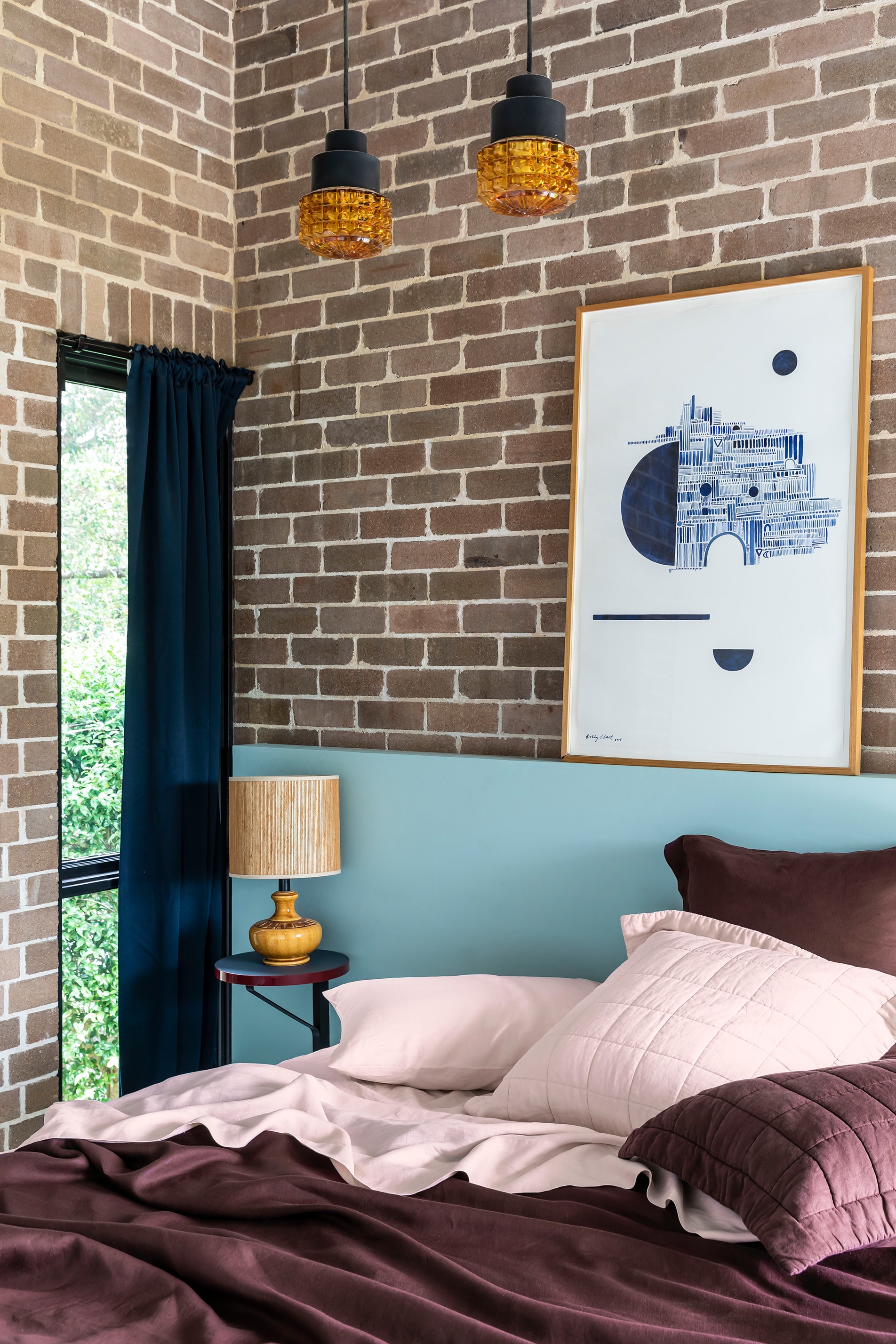 A towel collection with a little extra something seemed fit for the Polychrome House. Ashford is a new addition in AW20 and features a zig-zag texture in muted tones, perfect for adding interest to the bathroom without taking away from the design details.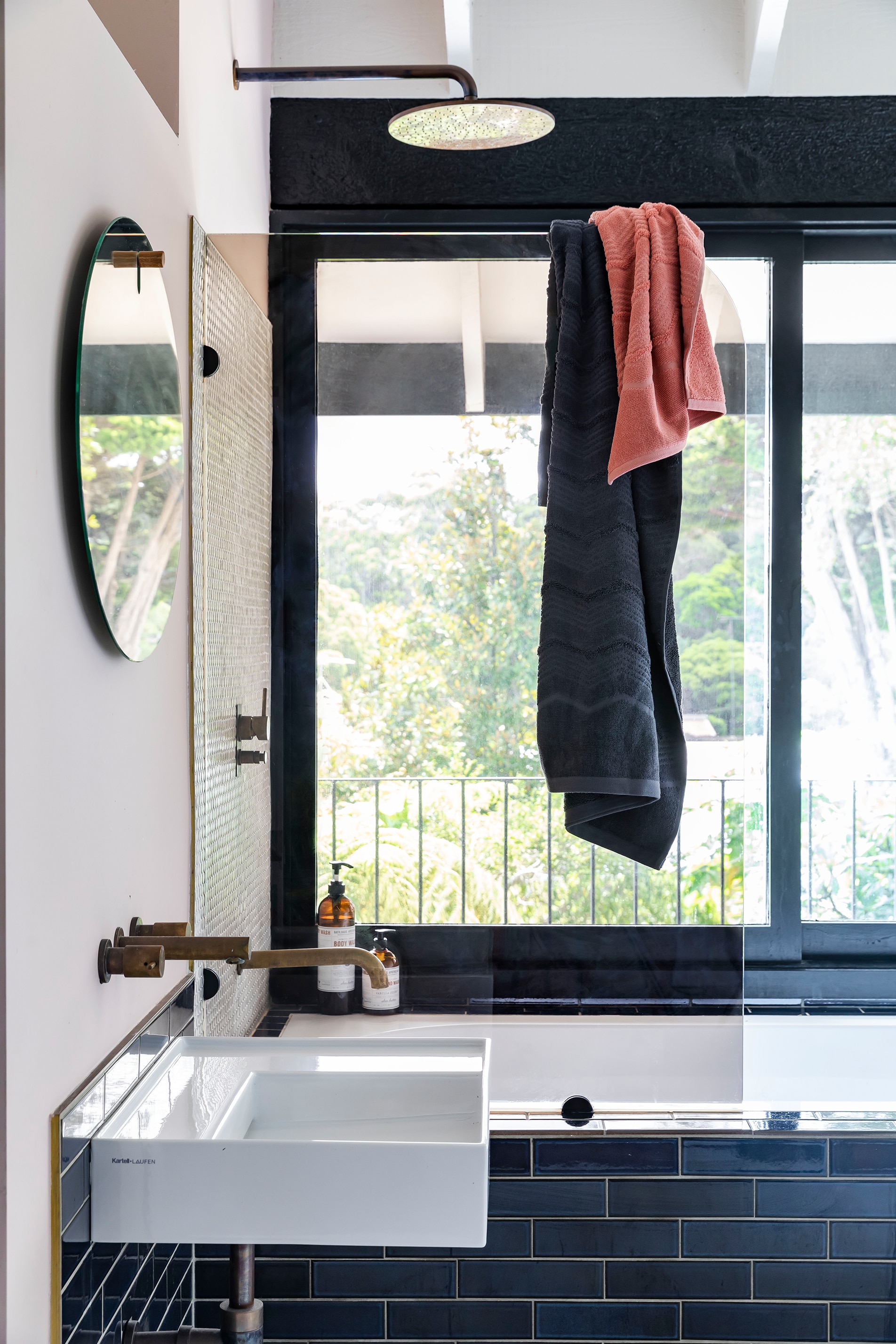 We couldn't resist adding to this bright, daring palette for the downstairs bathroom. We've shaken up our traditional luxe bathroom look with the Living Textures towel collection in mustard. A final pop of colour to complete this bold bathroom.
The Polychrome House is proof that a little bravery can go a long way when it comes to design. This home takes colour therapy to the next level. How could a bad day exist with such brightness?
The success of this design can be greatly attributed to the level of freedom given to the experts. It's not often a home owner will hand over the keys to the creatives, allowing them to explore the space and apply their own concepts and ideas. Given the success of the Polychrome House, perhaps it's a lesson that we should trust in our artists and collaborate more closely.
Add a colour twist to your home to create a lively space with personality. You don't need to dive head first into the deep end, start small and work your way up to Polychrome status. Explore the colours in our AW20 Collection.
Photography: Pablo Veiga
Styling: Madeline McFarlane