Right now, as you're reading this, 116,000 people in Australia are experiencing homelessness. But homelessness doesn't always equate to the image many people conjure of sleeping rough.
In fact, only 7% of people without a home are sleeping rough. The vast majority of homelessness, you don't see. It's people in crisis accommodation, rooming houses, overcrowded dwellings, insecure housings. It's even that one person you know who seems to be constantly couchsurfing.
There are organisations, not-for-profits, and community charities who are providing vital services to vulnerable people — but, like the rest of us, they have been impacted by COVID.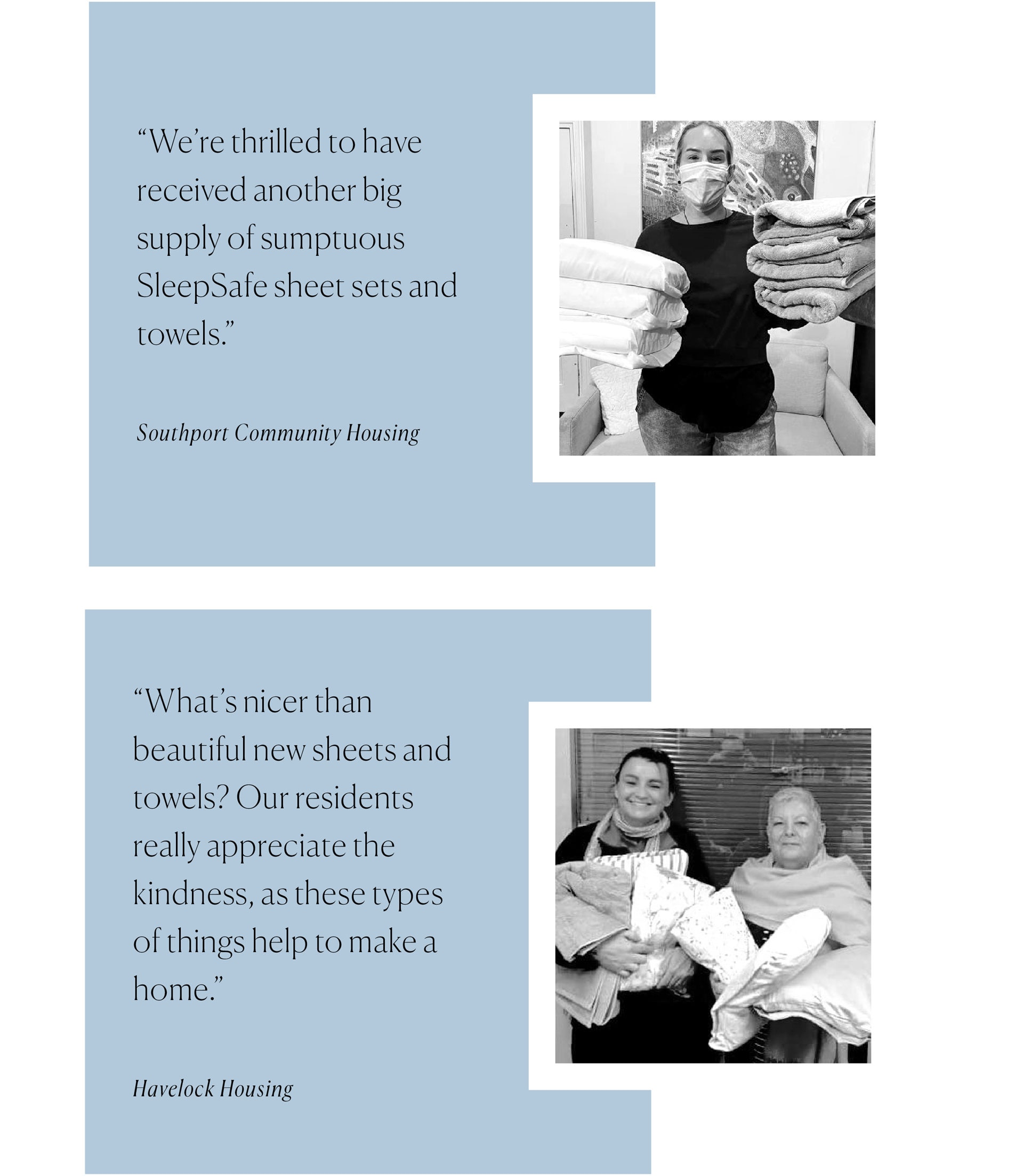 ---
According to StreetSmart, who Sheridan partners with on the non-profit initiative SleepSafe, COVID has had a specific impact on community charities who are providing vital services to vulnerable people.
"The pandemic highlighted the critical role the community sector plays in supporting the health and wellbeing of the most vulnerable Australians," said Geoff Hills, CEO of StreetSmart.
Material aid — like the Sleep Kits from SleepSafe, which consist of a towel, flat sheet, fitted sheet, and single pillowcase — saw an uptick over the past 18 months, as many people sought help for the first time in their lives. However, emergency relief organisations like StreetSmart have been left overwhelmed.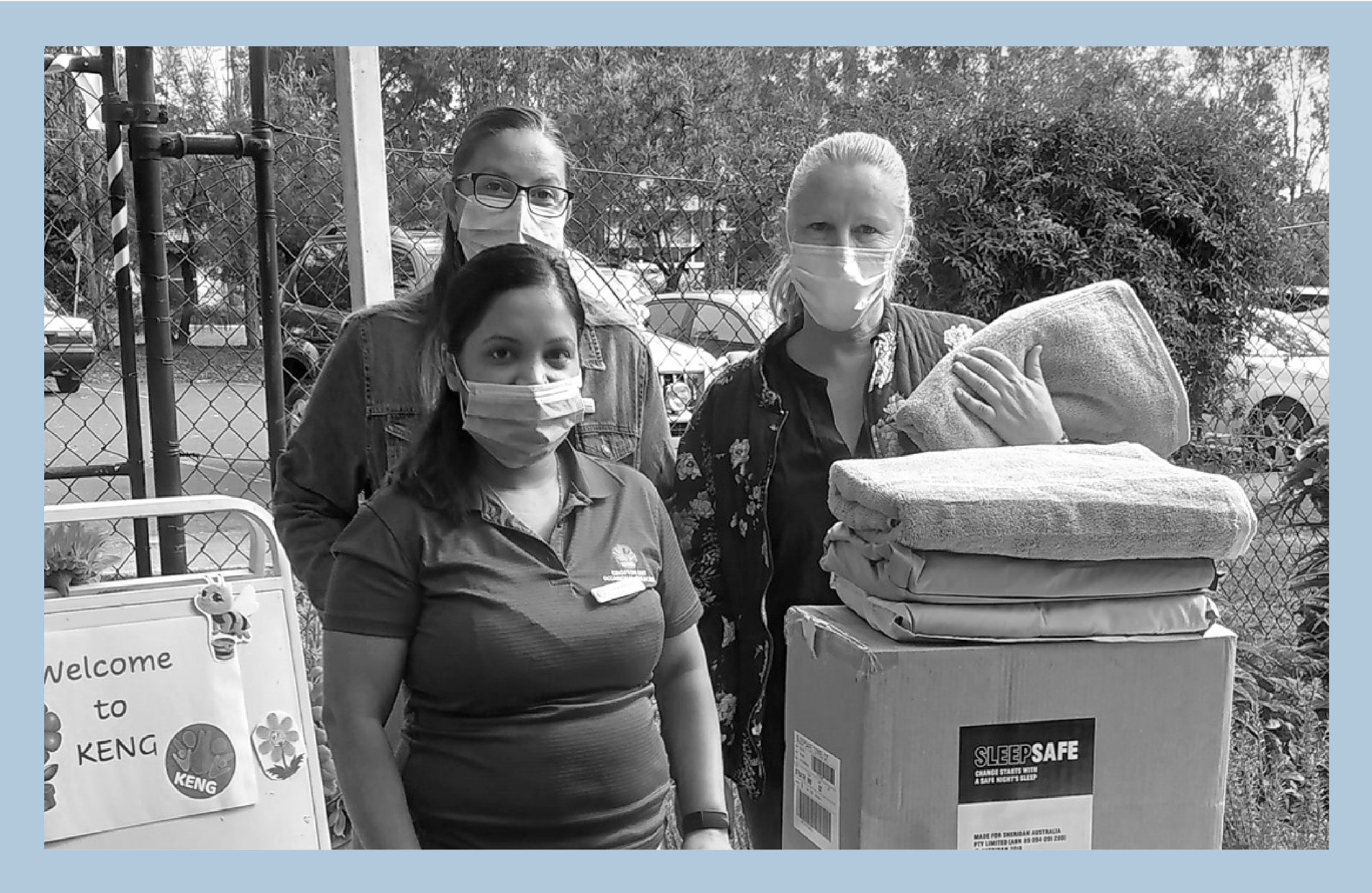 Reliant on a predominantly volunteer-based workforce, three in four organisations reported a loss of volunteer staff; others reported being forced to reduce their hours of operation. 31% had to temporarily close, or suspend their services. This was despite the fact 41% of organisations extended their service offerings, and 16% extended their hours of operation.
"Material aid requests to the centre were up 500% in the first quarter of this year, compared to the same time last year," a StreetSmart Community Partner said. "The calls for help keep coming."
Those on the receiving end of material aid appreciate the contribution. For those who come into crisis accommodation with very little, Sleep Kits help make the first night a little brighter.