The top 4 trends for your bathroom this season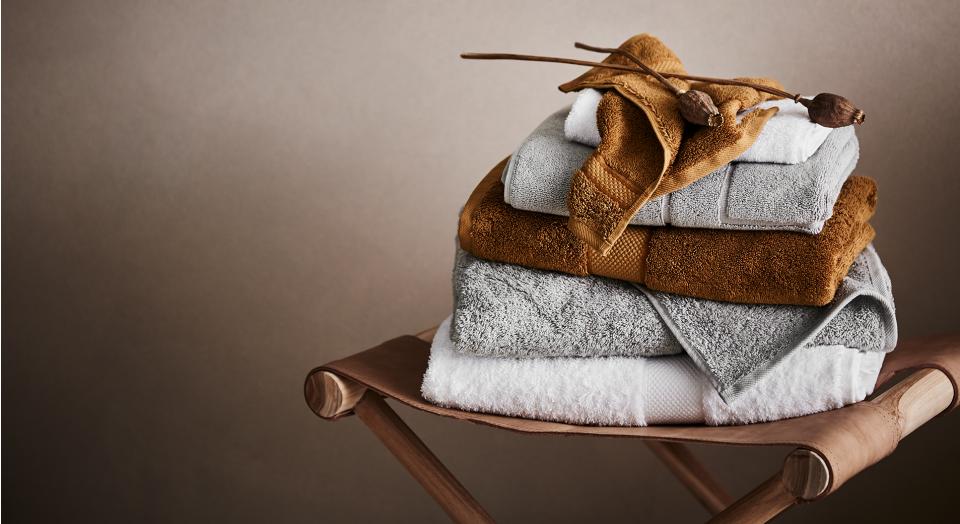 We require a massive amount of functionality out of our bathrooms, and at the same time, it's the space where we go to relax and unwind after a long day. Whether your approach to styling is statement making or simplistic, it can all be applied when bringing your bathroom to life.
You don't need to knock down walls or invest in extravagant tapware; updating your bathroom can be as simple as refreshing your towel collection or adding a few accessories to align with your chosen look for the season.
Let's explore the top four bathroom trends for the season, along with styling tips from Sheridan Head Designer, Romaine Sutton.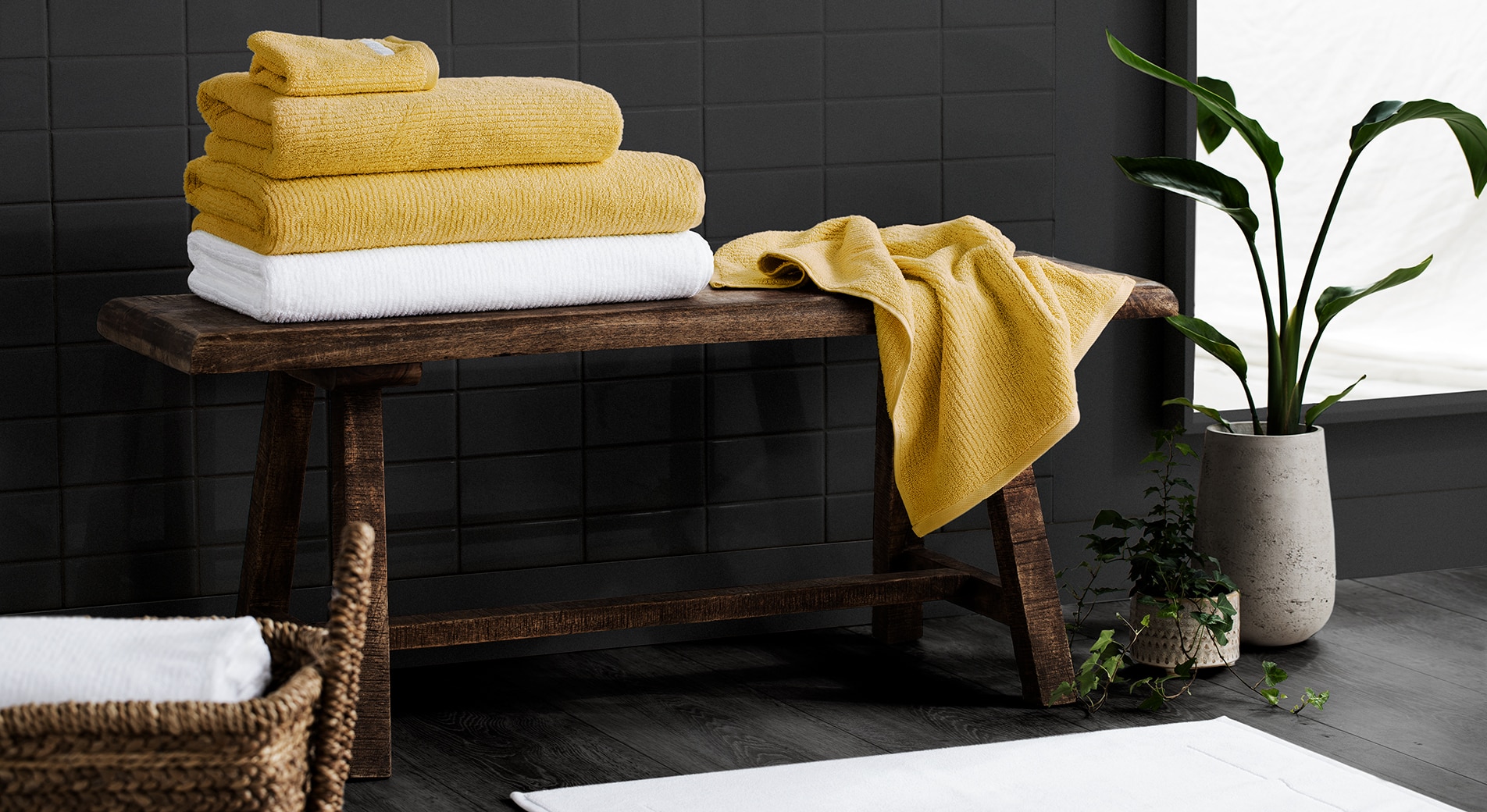 The Living Textures towel collection in mustard
Look 1:
The Statement Bathroom
A statement bathroom has the power to 'wow' you as you walk in. If your bathroom has a dark base colour like matte or metallic black; use bright coloured towels to make the room pop. If your bathroom is white or a neutral tone, add contrast by introducing dark coloured towels in graphite, navy or forest green.
Styling tip:Updating with coloured towels is an inexpensive way to embrace seasonal trends without having to commit to a renovation that will likely date. Paint walls and add fixtures that will add timeless style to your bathroom and use coloured towels to give the space personality.
We recommend: Bight colours in our Living Textures & Luxury Egyptian collections
---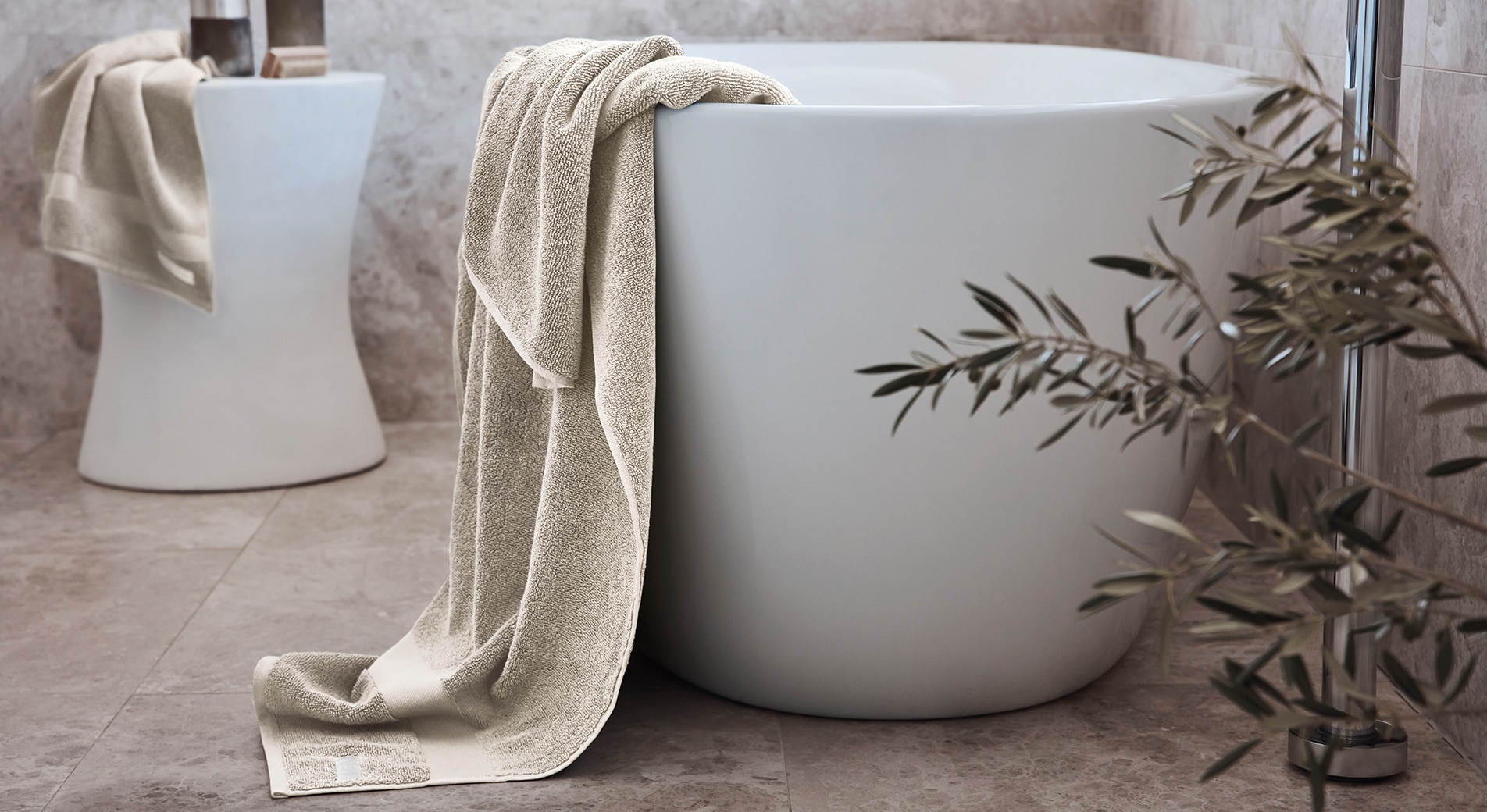 The Eden towel collection in ivory
Look 2:
Inspired by Nature
Bringing nature into the bathroom not only enhances its beauty, but it impacts the way you feel. Create a sense of calm with balanced neutrals, earthy greens and tobacco coloured towels. Keep a diffuser in the room for freshness and add greenery with indoor plants that thrive in humid environments.
Styling tip: Mimic the colours found in nature! Whether it's a soft, calming palette, lush green or rich, earthy tones; these colours will help to recreate the tranquility we feel in the outdoors.
We recommend: The Eden towel crafted with organic cotton and Lyocell or the Luxury Egyptian collection in new season colours.
---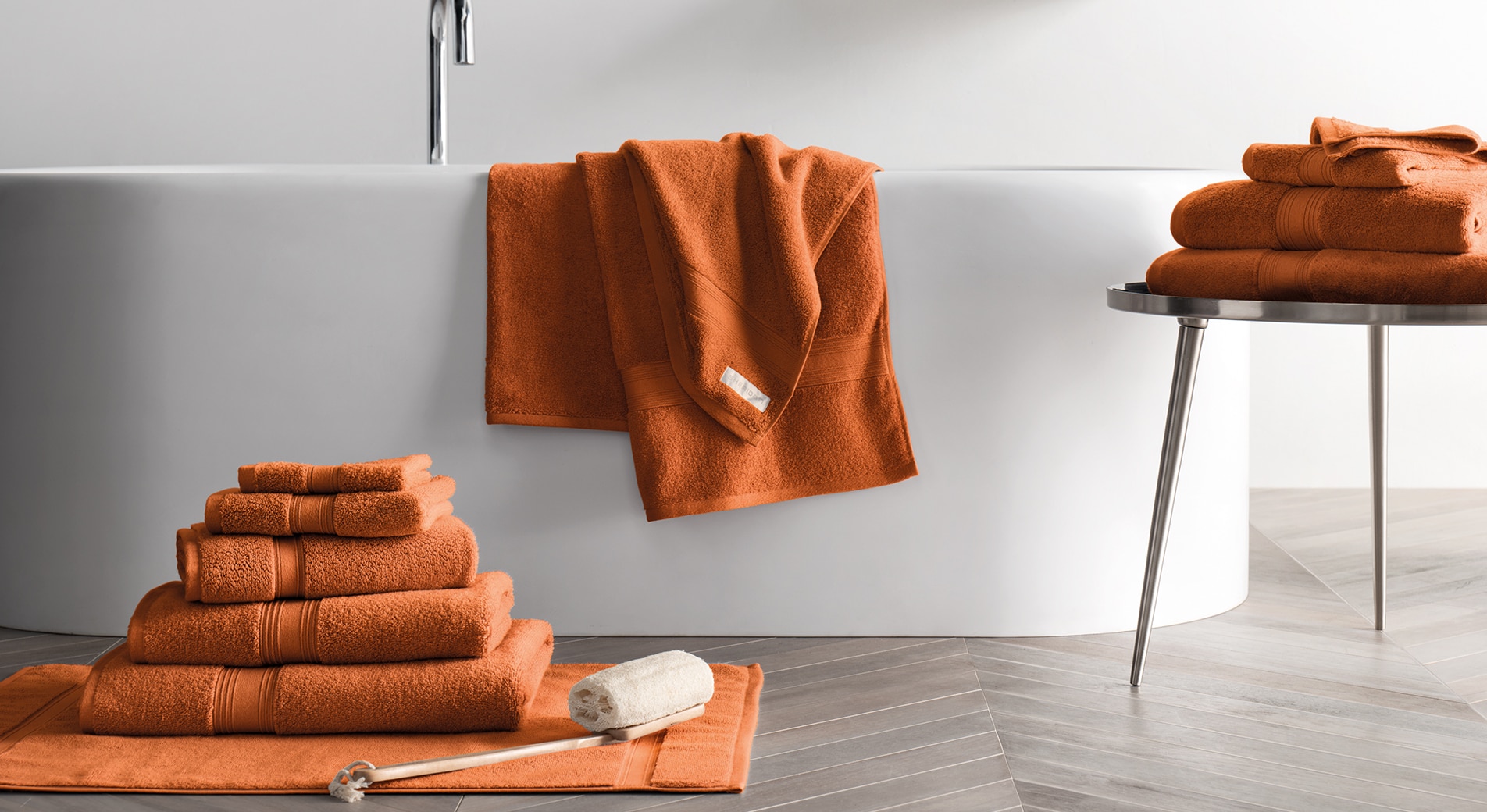 The Quick Dry Luxury towel collection in persimmon
Look 3:

Monochromatic
Keep your bathroom feeling modern with a monochromatic look. This effortless styling approach uses one, consistent colour to create a bold and eye-catching space. Stick to one colour or use various shades to achieve your desired look. Monochromatic styling can be used to create a subtle, neutral look, or it can be the key to creating a more dramatic effect.
Styling tip: Remember to incorporate texture into the space to prevent it from feeling flat!
We recommend: The Quick Dry Luxury collection for a bold look, or the Ashford collection in graphite or white to add texture to a neutral base.
---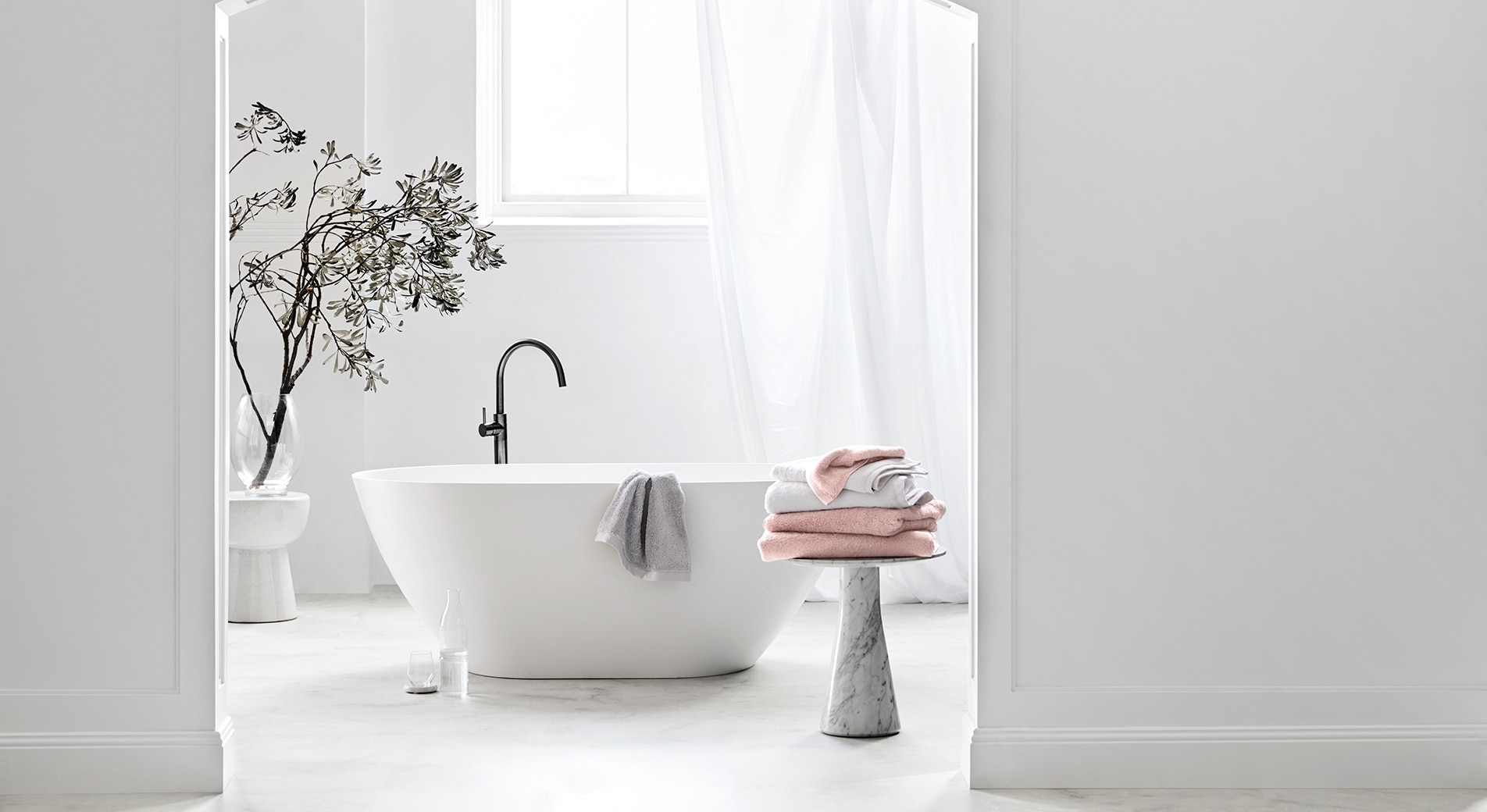 The Ultimate Indulgence towel collection
Look 4:
The Spa-Like Experience
Who can deny the pure bliss of indulging in a day at the spa. Recreating the spa experience at home is simple with the right colours, fabrics and lighting. Choose premium fibres like Turkish cotton, balanced with a calming, muted colour palette. Hang robes and keep towelling slippers in your bathroom to put on straight after a shower, and add a few candles to the space to set the mood.
Styling tip: Focus on premium fibres like Turkish cotton. Creating a luxury spa experience means focusing on how your towels feel when they touch your skin.
We recommend: Collections like Luxury Retreat and Ultimate Indulgence for a sophisticated look, or the Palais towel collection with beautifully elegant details.
---
Discover more ways to style your home this season at our Inspiration Hub