Celebrate 25 Years of National Recycling Week With Sheridan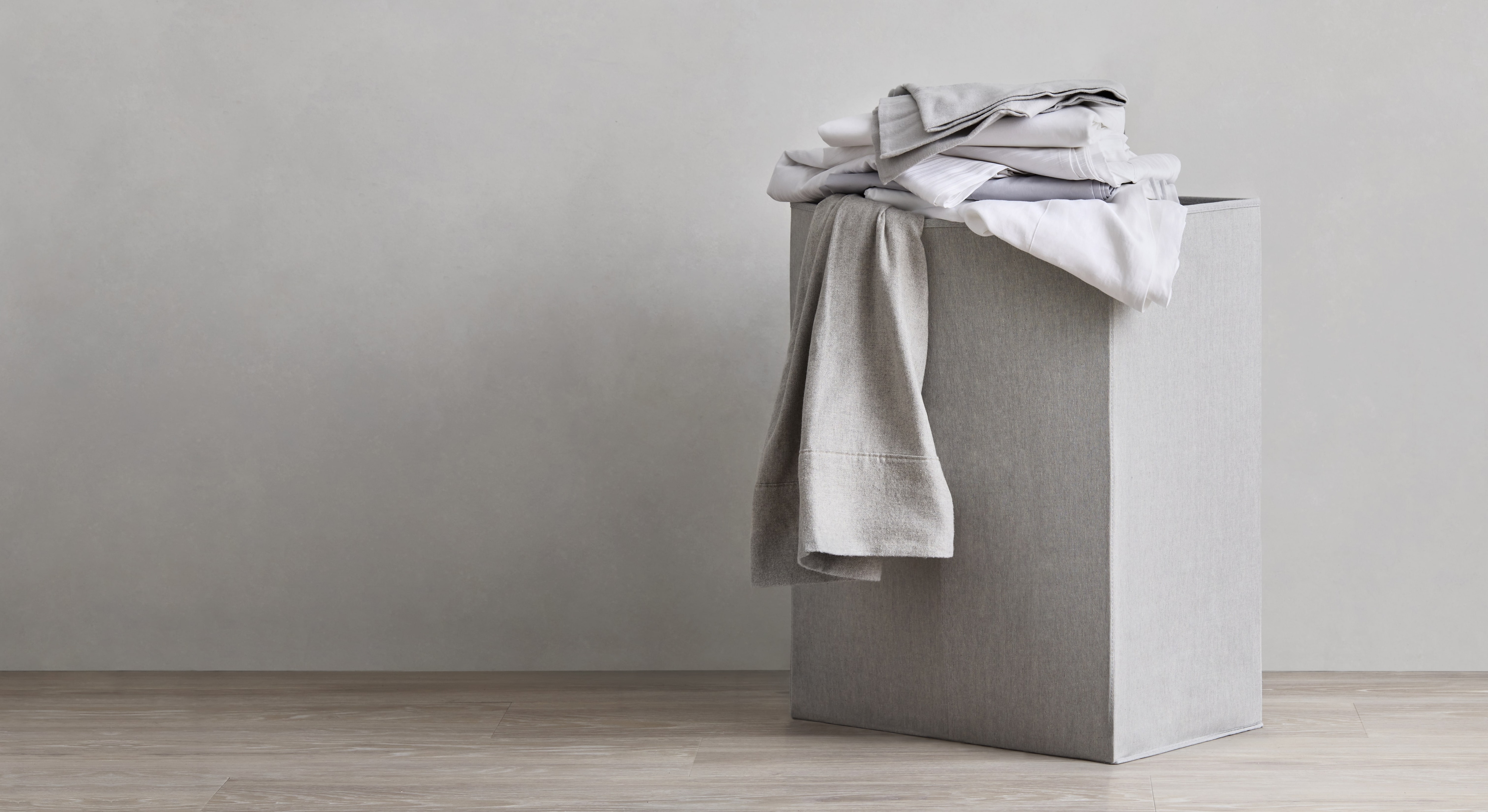 Reduce, reuse, recycle. Three words that have been sung to us, seen on TV, taught to us at school — embedded in our collective consciousness, really. And from the 8th of November to the 14th of November, there's one word that really stands out to us all. And that's the last word of the three: recycle.
Why is it standing out? Because it's National Recycling Week. An annual campaign that was established in 1996 by Planet Ark, it aims to help us all reduce our waste and recycle right. 
In its 25th year, with the focus on celebrating national recycling week your way, Sheridan has just a few ideas on how you can get involved. You may have heard, but we're just a little excited about recycling…
Sheridan Recycling Program
As a company on a sustainability journey, and as part of our responsibility to the environment, we have set up a Recycling Program in all our stores — boutique, and outlet. 
It's as simple as bringing in your old quilt covers, sheets and towels and dropping them off to the collection point. Regardless of brand, we're happy to take your donations; diverting textile waste from landfill is our goal.
The items you donate are then sent to our partnering factories. Your old homewares could turn into recycled yarn, be repurposed into new products; insulation; or even go to an animal shelter that needs it. We encourage you to visit one of our stores with pre-loved ben linen and towels in hand.
Products Crafted With Recycled Materials
Sheridan is designing a better tomorrow, and that includes challenging ourselves to be more responsible with our production processes. We're using recycled materials across many of our categories — and we aim to continue to do so across future collections.
Here are just a few of our products that use recycled fibres — cotton, polyester and more.
Our Dalbury Bed Cover has a recycled polyester fill. With a paisley motif against a simple grid, it's a timeless, decorative touch to your bed.
Another bed cover with a recycled polyester fill, Nilsen is vibrant and uplifting. 
Our Cancun Collection — which features a beach towel, adult poncho, kids poncho and baby poncho — is crafted from leftover cotton yarn. All pieces are eclectic and one-of-a-kind. And, with a variety of sizes, the whole family can join in the fun. 
Need a toy to distract your little one on the way to and from the beach? Oaky is a soft, cuddly friend for all — and it, too, is crafted from leftover cotton yarn. If you're looking for a touch of winter warmth, our Grid Blanket was made in collaboration with Waverly Mills — recycled Australian wool was blended with repurposed Sheridan towels. How's that for recycling, and reusing?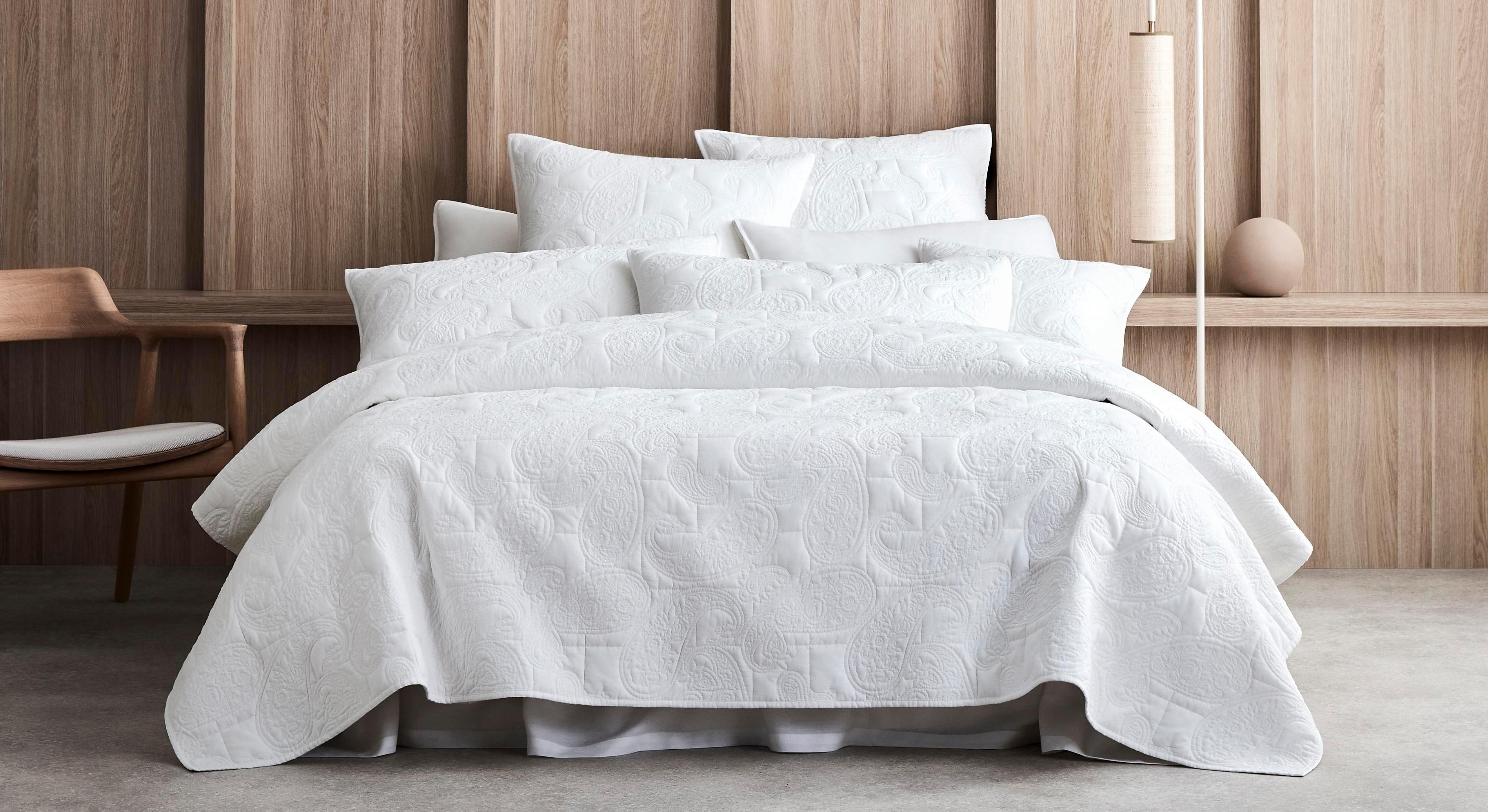 Dreams Can Change the World
An easy way to get involved with National Recycling Week is as simple as popping over to Spotify. That's right — we created an audiobook. For kids and by kids, it's creation coincided with the launch of our Sheridan Kids Collection. (P.S. You'll find many products from our Kids Collection are also crafted with recycled polyester).
The audiobook touches upon issues of pollution and waste, and is underpinned with a message of how dreams truly can change the world.
Planet Ark also sees the value in this environmental message conveyed throughout, and not only consulted on the audiobook, but they also encourage teachers and parents to download it for kids. 
Australasian Recycling Label
This recycling information program was put in place by Planet Ark, and it's another initiative we undertake — year-round. In fact, 98% of our products' packaging across all Boutique and Outlet stores bear this label. It's true that sometimes recycling can get confusing — what item goes in which bin? — and these labels help educate consumers like yourself on just how the packaging can be recycled. An easy win for Recycling Week, and something that's relevant year-round.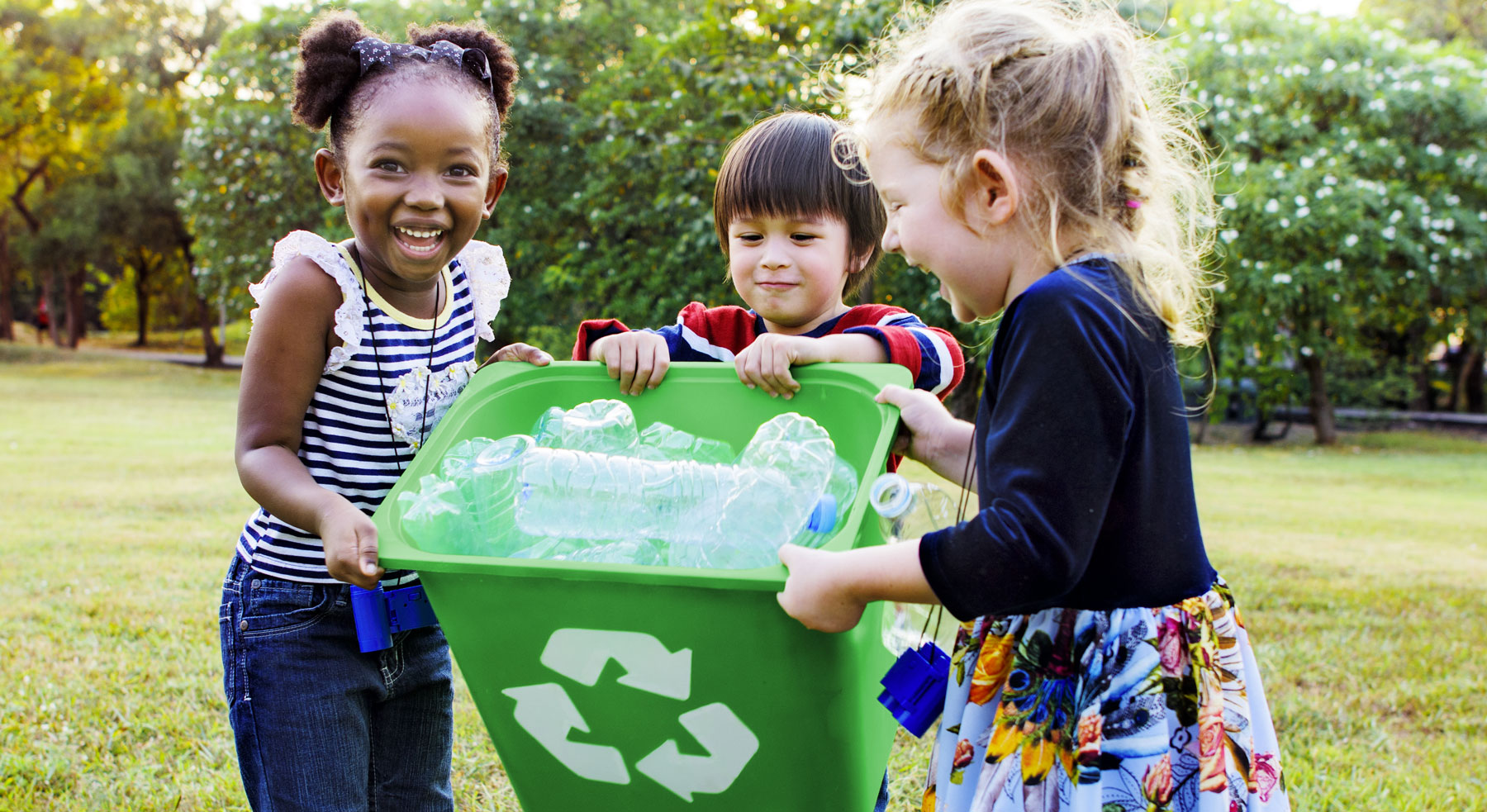 Driving Education
We're passionate about National Recycling Week, but we want people to be able to take this information with them and use it in their day to day lives. We especially want this from our kids.
That's why, as part of our work with Planet Ark, we've become an Official Sponsor of the Schools Recycle Right Challenge. An annual event, this initiative will help your little one not only learn about recycling, but implement it into their life. There's recycling themed activities, lesson plans, even event ideas — specifically developed for schools around the country. 
As we, as a company, celebrate National Recycling Week and resolve to continue to reduce, reuse and recycle, we hope that you do the same.