How You Can Help This Clean Up Australia Day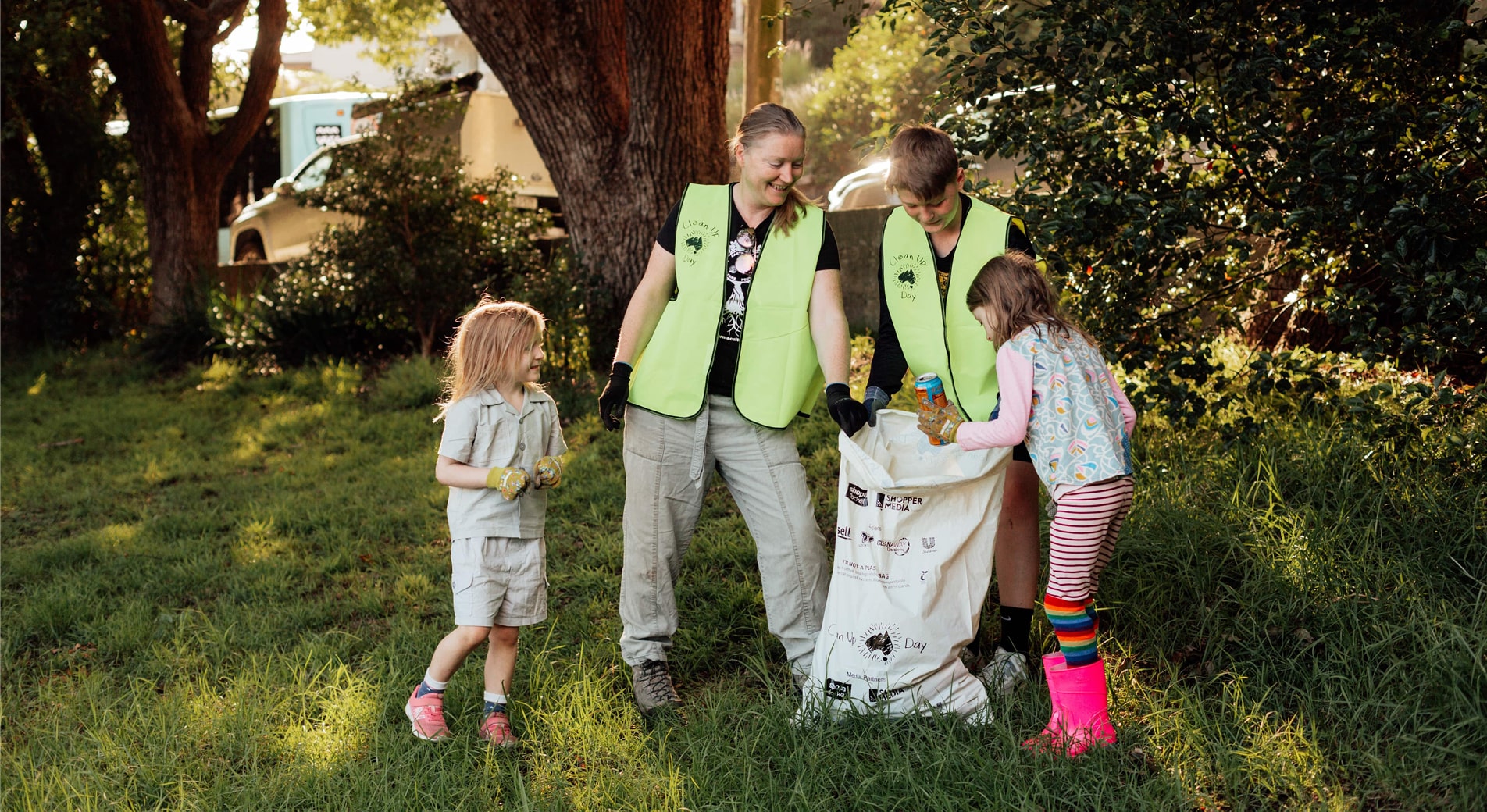 Do you know what's happening on the first Sunday of March this year? In fact, it actually happens the first Sunday of March every other year (and has for decades).
No, don't freak out — it's not Mother's Day (that's the second Sunday of May). It's actually Clean Up Australia Day, our country's largest community-based environmental event. It encourages people to get out and… well, the name is pretty self-explanatory. It's a day where, together as a nation, we can tackle our country's litter problems.
And, here at Sheridan, we're encouraging everyone to take part in Clean Up Australia Day 2022. Why? Well, our vision is to make tomorrow beautiful — we were founded by a passionate environmentalist, and we continue on that sustainability journey today.
It's why we have things like the Sheridan Recycling Program in place — because when there are 780,000 tonnes of textile going to landfill each year, with only a 7% recycling rate, we need to play our part in "cleaning up", so to speak.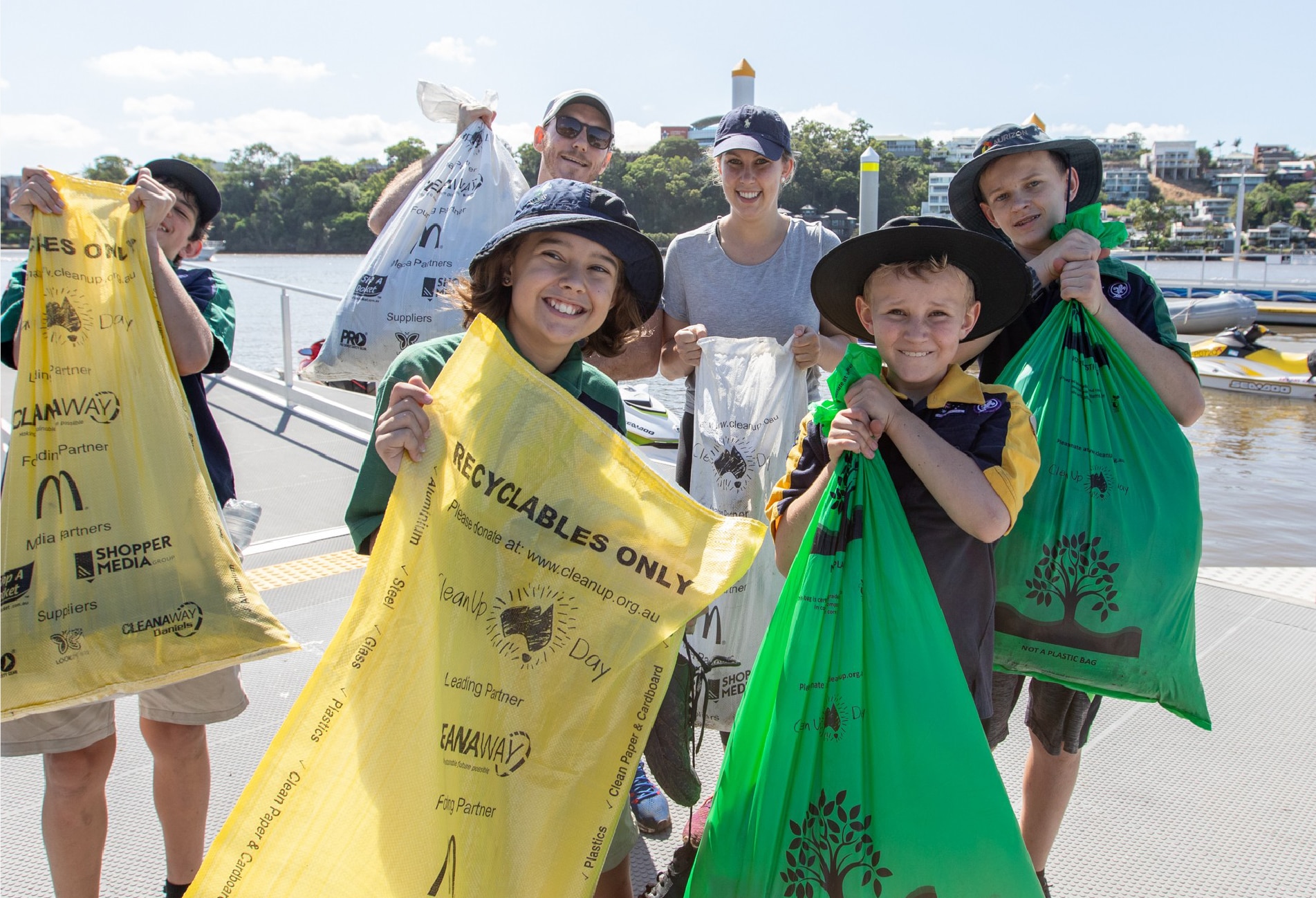 What Day is Clean Up Australia Day?
The first Sunday of March each year marks Clean Up Australia Day — our country's largest community-based environmental event. And this year, the official Clean Up Australia Day is occurring on the 6th March.
Why is Clean Up Australia Day Important?
Well, collective community actions can have a huge impact. We know that in addition to the textile waste we've mentioned, as a country we produce 2.5 million tonnes of plastic waste each year. That's 100 kg per person. If we all take on positive environmental actions, we can see those numbers change — for the better.
According to the Australian Packaging Covenant Organisation, the recovery rate for plastic packaging — what the average individual uses most — is 32%.
How Successful is Clean Up Australia Day?
The organisation has seen more than 19 million Australians donate their time as part of Clean Up Australia activities since the first official day was held in 1990. You're looking at 38.5 million hours of volunteer time donated to these activities — all that benefit our environment.
And, in possibly the most Australian unit of measurement, 350,000 ute loads of rubbish have been removed — according to SBS News, 2020 saw 16,500 tonnes of waste collected.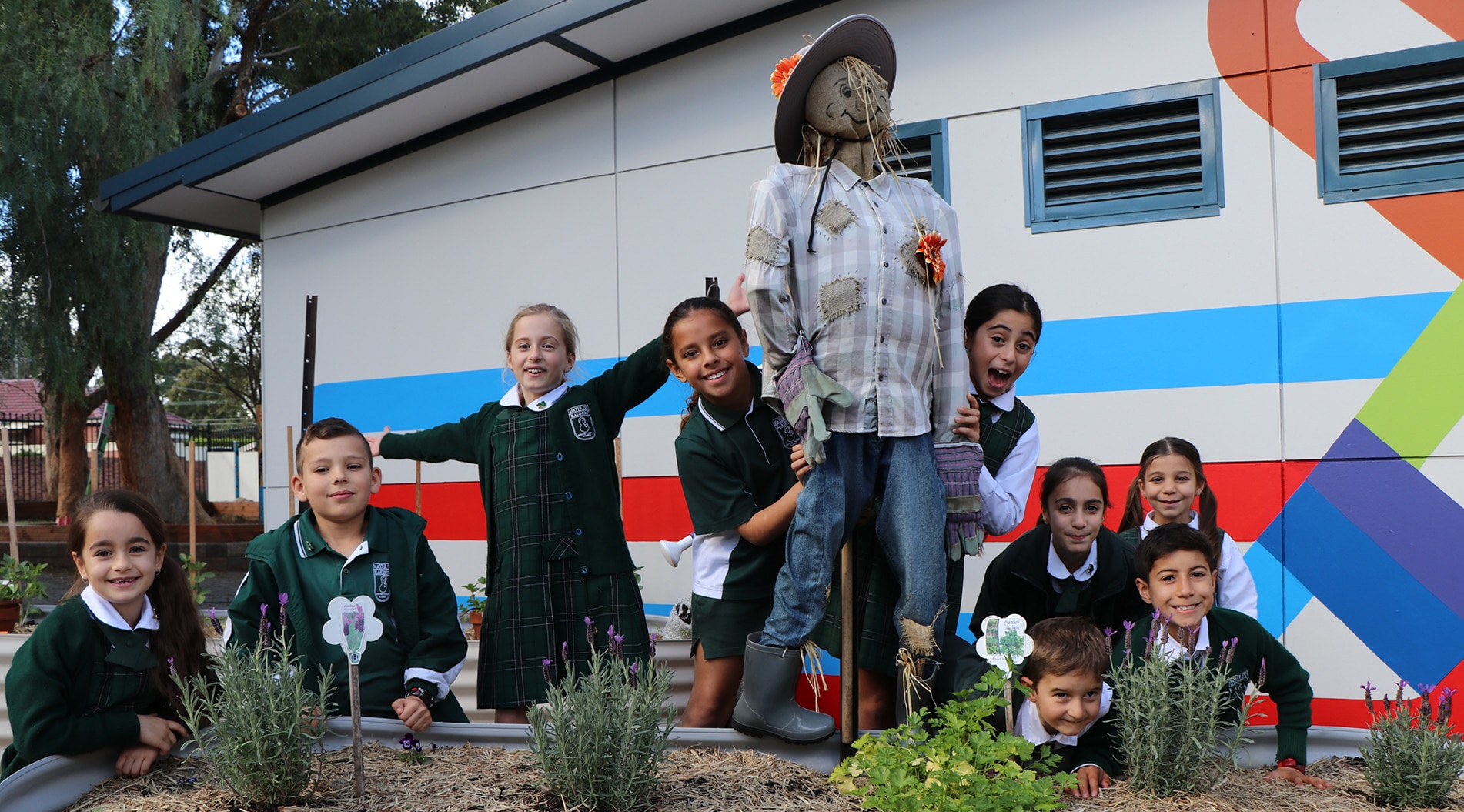 How Can I Take Part in Clean Up Australia Day?
We're glad you asked! It's actually pretty simple to volunteer — you're able to look up Clean Up Sites on their website, where you can register online (yes, for free). And yes, kids can come too, so you can make this a family affair. Just make sure to bring some sturdy gloves (gardening gloves will do) and rubbish bags. If you happen to have a rubbish picker on hand, that'll work wonders.
There's also a School Clean Up Day on Friday, March 4th — but if you've missed it (or your school didn't organise it in time), you can hold a Clean Up any other school day, too. Just think about it, less study, more helping the environment…that's what we call a win-win. Parents and kids can find out more here; teachers can find out more about incorporating it into primary and secondary school learning through Cool Australia.
What About After Clean Up Australia Day?
Do we have some great news for you — you can help clean up any day of the year. In fact, we spoke to our friends over at Planet Ark about how kids & families can get involved beyond the one day, cleaning up and reducing waste every other day of the year.
1. Follow the Waste Hierarchy
"While recycling is a great thing to do, it should never be the first thing that comes to mind whenever we want to reduce our waste going to landfill. Follow the waste hierarchy and reduce, reuse, repair, repurpose before considering recycling."
Together as a family, put together a waste hierarchy — and hang it up on your fridge, poster board, or wall. Use leftover cardboard from school projects, art supplies that are wasting away, newspapers; whatever you can get your hands on that you already have at home.
You can also get your kids thinking sustainably from a young age with an awards chart (think cut-up newspaper stars). Appoint "Water Warriors", "Light Savers" or "Recycling Robots" in your home, in charge of turning off dripping taps, lights that aren't being used or making sure items are being recycled properly.
On family trips or excursions, you can make it a competition to see who can collect the most pieces of rubbish — picked up and disposed of safely! Oh, and don't forget to have them listening to our Sheridan Kids audiobook, "Dreams Can Change the World". In consultation with Planet Ark, it touches upon issues of climate and waste, underpinned by an encouraging environmental message.
If your state has a Container Deposit Scheme (where you return eligible beverage containers to a collection point) encourage your children to take part as they get 10c per can — think of it as pocket money that doesn't make a dent in your pocket.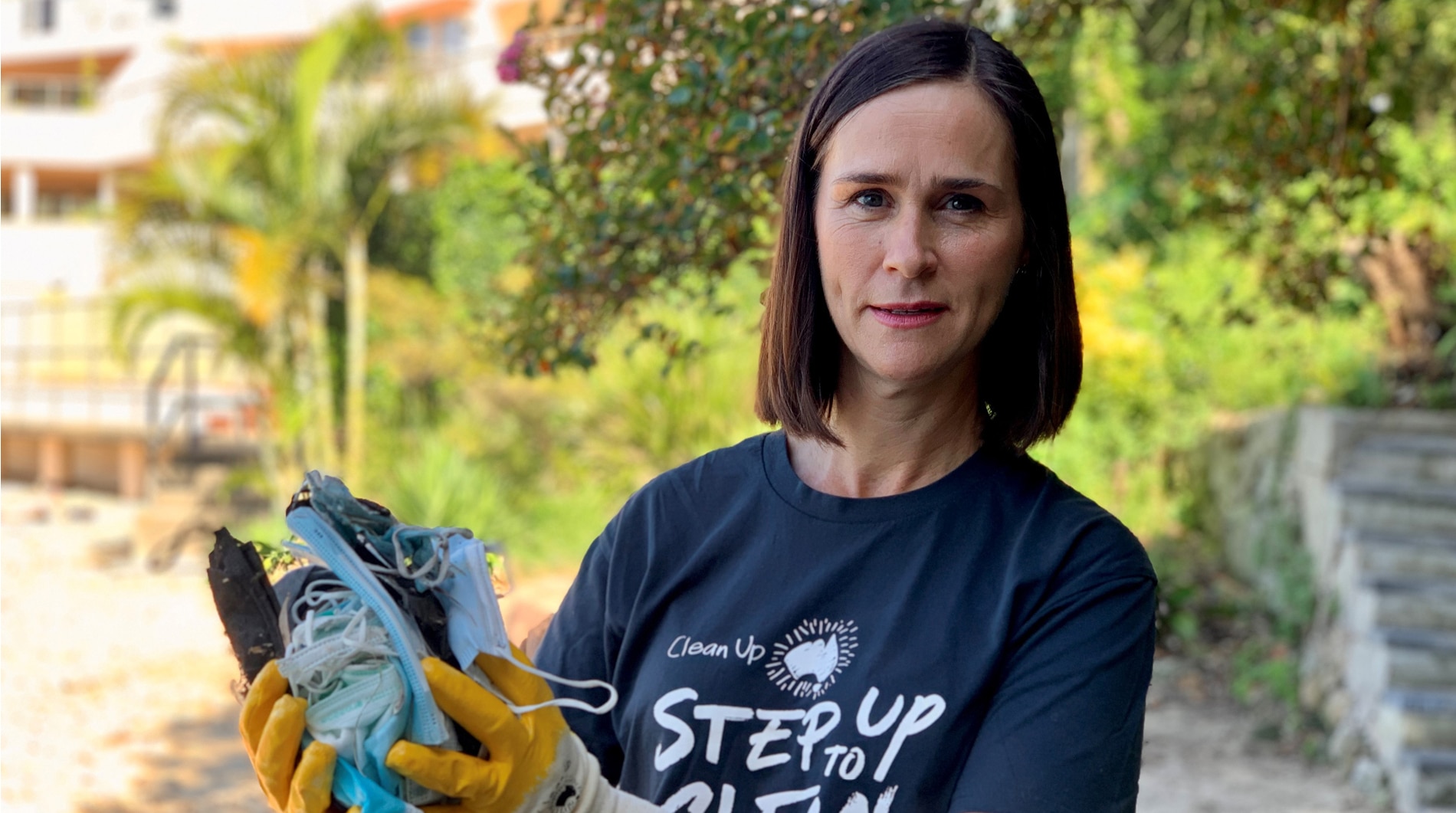 2. Pass It On
Sometimes it seems like a bit of a waste to buy your child new shoes or clothes when it seems like they'll grow out of them in about a week.
"Why send stuff to recycling facilities or landfill when you can sell, give away or swap pre-loved items? Online platforms and op-shops make it super easy to do so. Not only will you give your item a second life, but you will also help keep materials in circulation for longer and reduce the need to use new resources or re-process them."
Facebook Marketplace is a great place for something like this, or you could even organise a kid's clothing swap if you're part of a parenting group. Talk to your local playgroup or daycare and see if they'll accept toys your child has grown out of, that are still in good condition.
You can even pass things on… to your own garden. Old enclosed shoes that aren't suitable as hand-me-downs? Fill them with dirt or mulch, and plant some herbs, succulents or flowers in them (you can also do this with empty candle jars!). Who needs a vase or pot when you've got a single sneaker?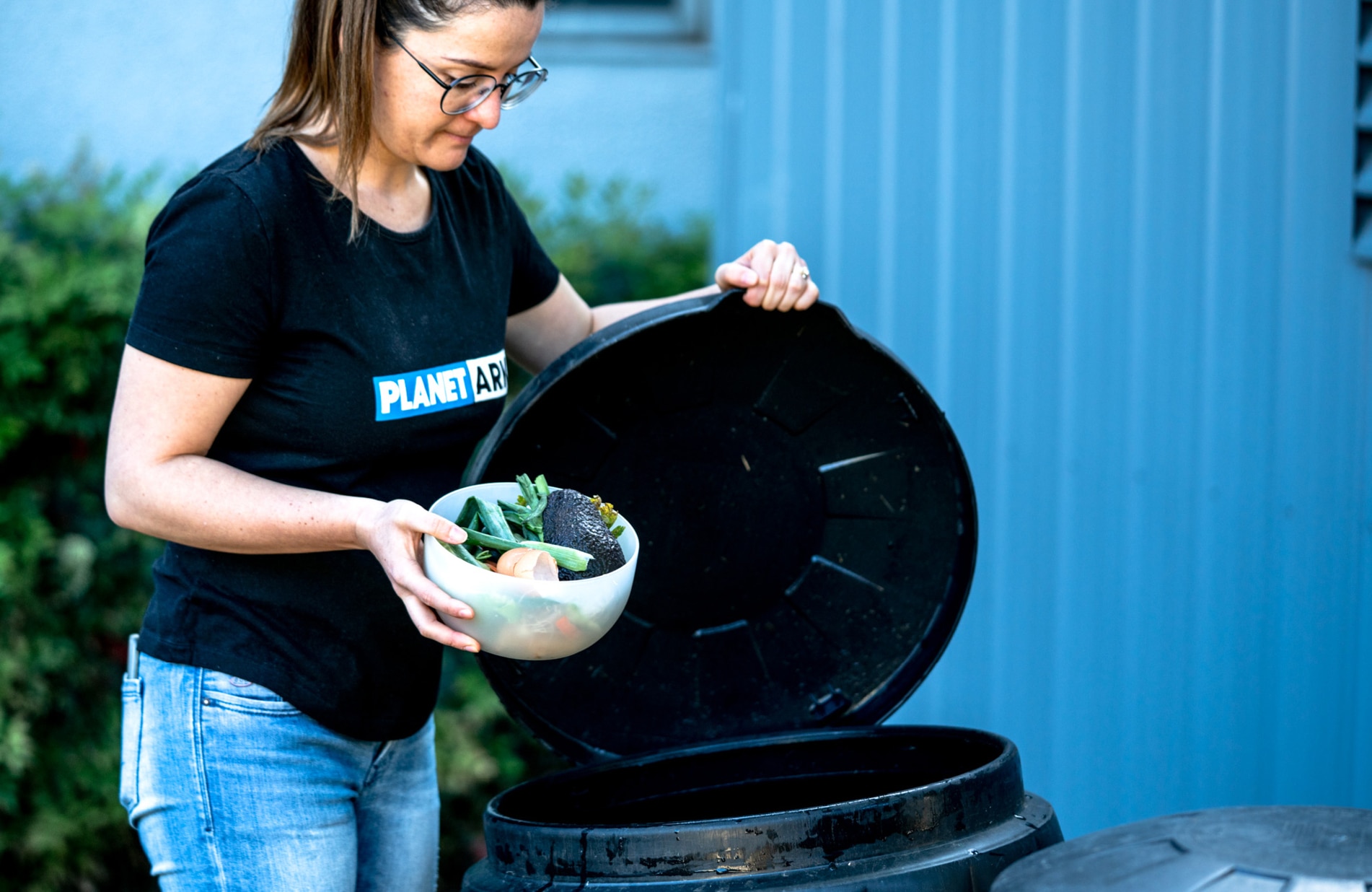 "Composting our food scraps is one of the easiest ways to reduce the largest amount of waste we are sending to landfill AND our carbon footprint. Make sure that you only compost things that are compostable otherwise they will be contaminating that precious resource. If it hasn't grown, it should not be composted."
You know what kids are simultaneously fascinated and disgusted by? Worm farms. You know what is a great way to compost? Yep, worm farms. Great for smaller spaces, feed these wiggly wonders with fruit and veggie scraps.
There's no time to waste when it comes to tackling waste!