Break the Bias this IWD, with Lucy Feagins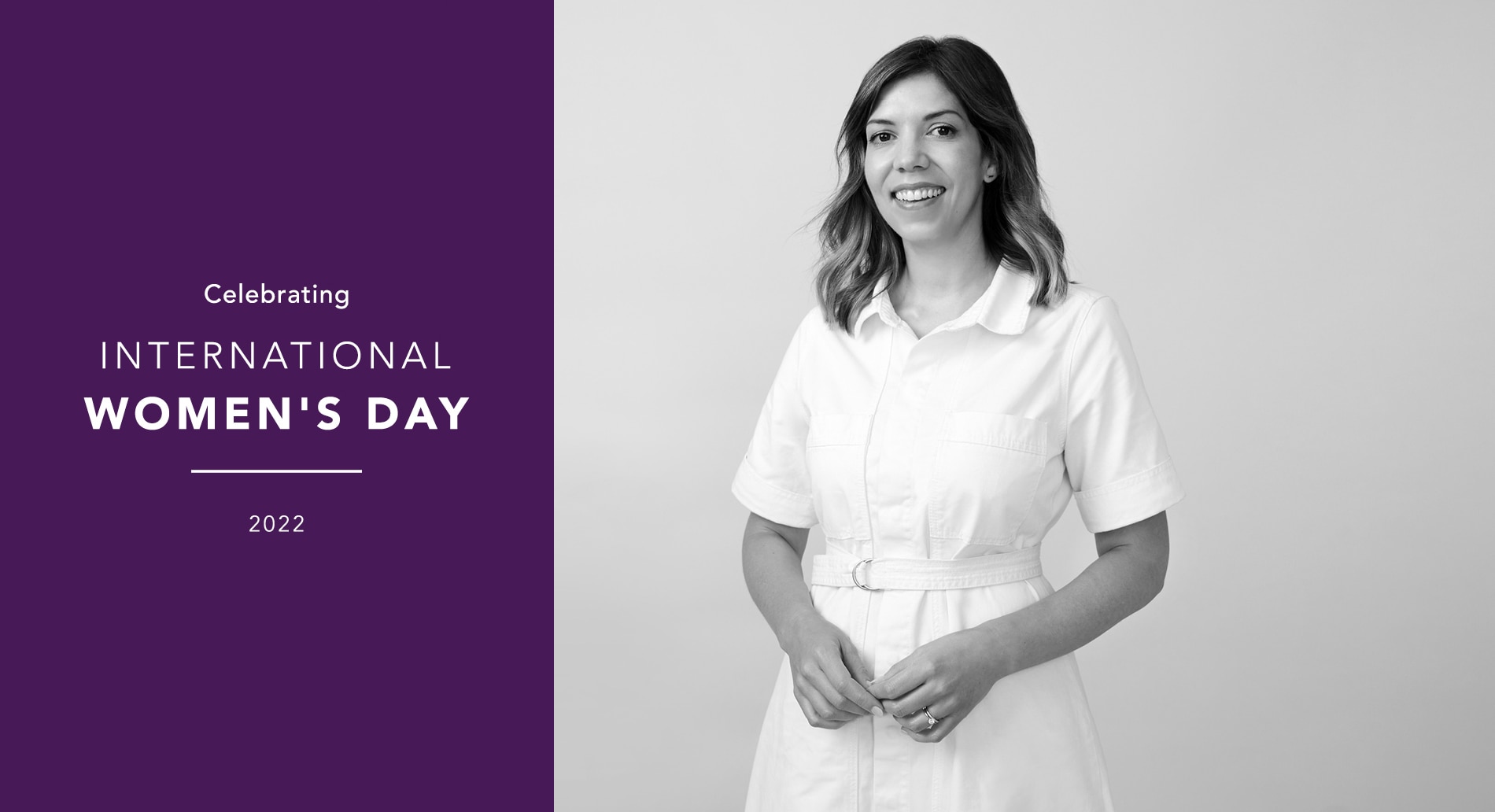 For International Women's Day 2022, we're talking to assertive, ambitious, creative women — leaders in our industry — about their creative paths and careers, what being a woman means to them, and how to move forward and break the bias.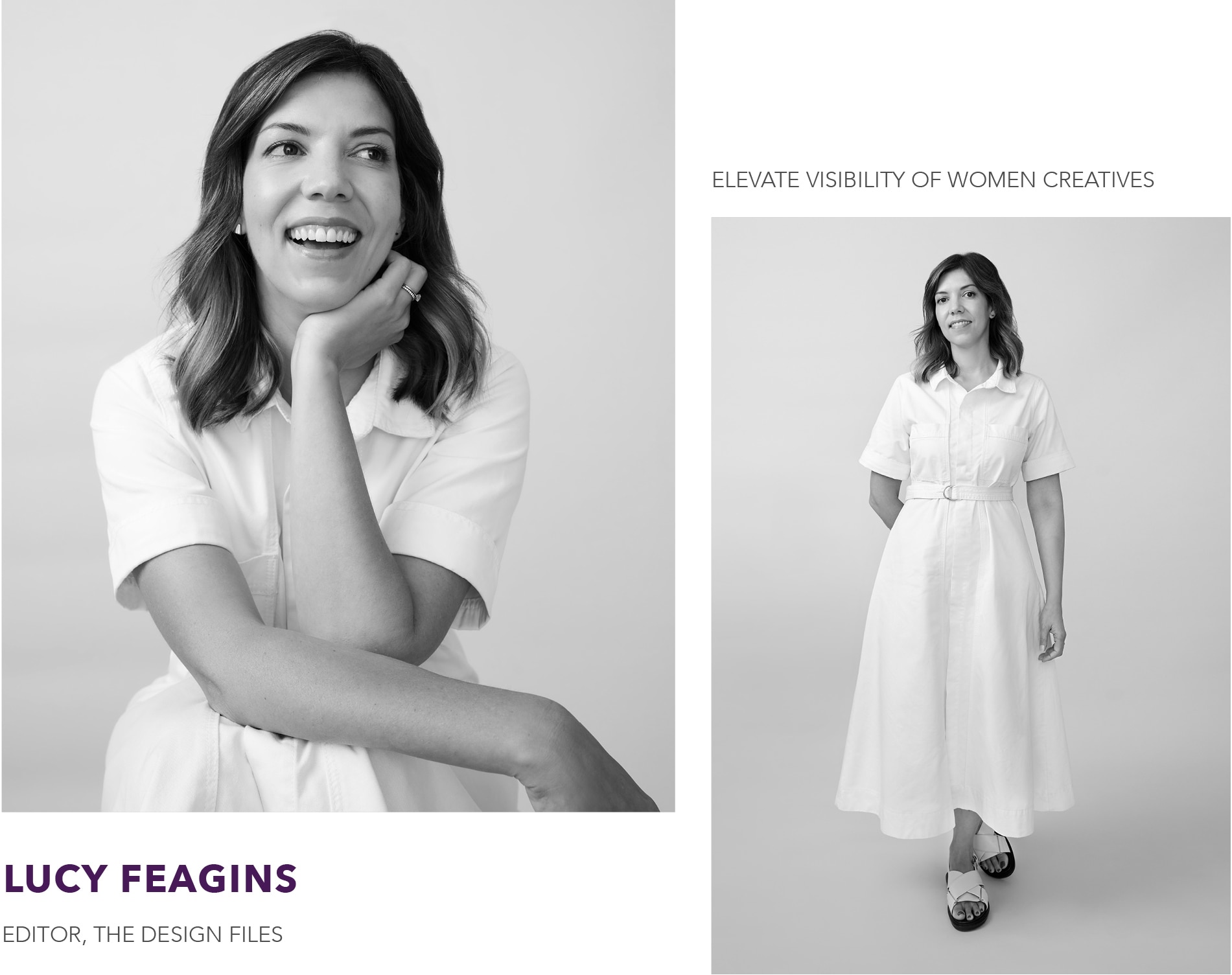 ---
For something that started out as "a little side project" — with no intention of turning it into a business — the timing really was right for Lucy Feagins, and her website The Design Files.
Reflecting back on her career, which she says has had "a few twists and turns", she actually started in the film industry. To be fair, her role as a props buyer/set dresser for the art department does seem to be in line with her work today — and she credits this start for cultivating her "an incredible work ethic" and teaching her how to be "very resourceful."
Whilst still in the industry, she started TDF — "and it quickly took off." Starting solo at her dining table, each year she saw the business grow "little by little."
Today? Her team is made up of nine "amazing women" as well as a network of freelancers and contributors across Australia (and partners like us!). A community over 500,000 strong, they're focused on "creating inspiring content."
"Looking back, I ended up leaving my previous career and starting my own business because essentially I wanted to build a career that would be on my own terms. Mission accomplished!"
It's no surprise Lucy calls creativity "on par with oxygen or water" — something that permeates everything she does. Unable to distinguish "where it stops and starts", it drives her, fulfils her, keeps her focused, proud and happy, and powers her business.
With a mum who worked as a creative director in the advertising industry for "many years", Lucy lists her mum as one of her biggest inspirations. "Having such a hardworking Mum, with a successful career really imprinted my own career aspirations from a young age."
This career aspiration includes creating a "safe and progressive workplace" for herself and her female staff — something she didn't always feel in previous roles, "underestimated and even patronised at times by male bosses or male colleagues."

One small thing she's done for her team, as an employer? "Support my staff when they return to work after parental leave." Talking about the impossibility many women face returning to work after having children without being afforded a degree of flexibility, she encourages "all business owners and managers to ensure working parents are able to return to the same role" — whether it's part-time, or at reduced hours.
"It's crazy that in 2022, women still face so many obstacles when it comes to working and having a fulfilling career, after having children."
Passionate about parental leave, when asked how she'd like to see men work towards gender equality, she states "One key thing men can do is reimagine what parental leave looks like in their households."
"Right now, it's assumed only one parent will take parental leave when a baby arrives, and from that point on, that one parent will earn less money, accrue less super, and be financially disadvantaged for life." And you can guess which gender that one parent is.
The Workplace Gender Equality Agency backs this up, with statistics reporting women spend 64.4% of their average weekly working time on unpaid care work; for men, it's 36.1%. And as Lucy says — with research backing her up — "For women to be equal in the workplace, men need to be equal as parents."
It's no surprise she brings this up while talking to us, as she believes that "being a woman comes with responsibilities to highlight the many issues we still face, that still require urgent action and advocacy."
"We still have a long way to go when it comes to gender equality in Australia."
One way she helps support other women in the wider workplace is through a small group for female business owners that she recently joined, who "support one another and offer amazing advice." Calling it a game-changer — something that "wasn't around when I first started my business" — she's surrounded by "like-minded female founders and entrepreneurs," all of whom are learning from one another.
"Especially inspired by women in architecture" — still "sadly" a very male-dominated field, she cites women like Rachel Nolan of Kennedy Nolan, Clare Cousins of Clare Cousins Architects, Monique Woodward of WOWOWA and Kerstin Thompson of Kerstin Thompson Architects. "[They're] all such insanely talented, clever women who run their own industry-leading architecture firms, who I really admire."
Reflecting on the fact "our workplaces are a reflection of us as a society", Lucy believes that workplaces have "every responsibility to contribute to gender equality" as well as a huge opportunity to make a difference.
"Workplaces that empower women, and strive for gender equality across leadership teams and management roles are leading the way."
Although she considers herself as someone who's "always been quite opinionated!" - someone who tends to be outspoken if she experiences or sees inequity in action - she would still tell her younger self to "Be outspoken. Be clear. Ask for what you want. Ask for what is needed. Don't wait to be offered a seat at the table. Take that seat!"