Valentine's Day 2022: Five Ways to Have a Romantic Date at Home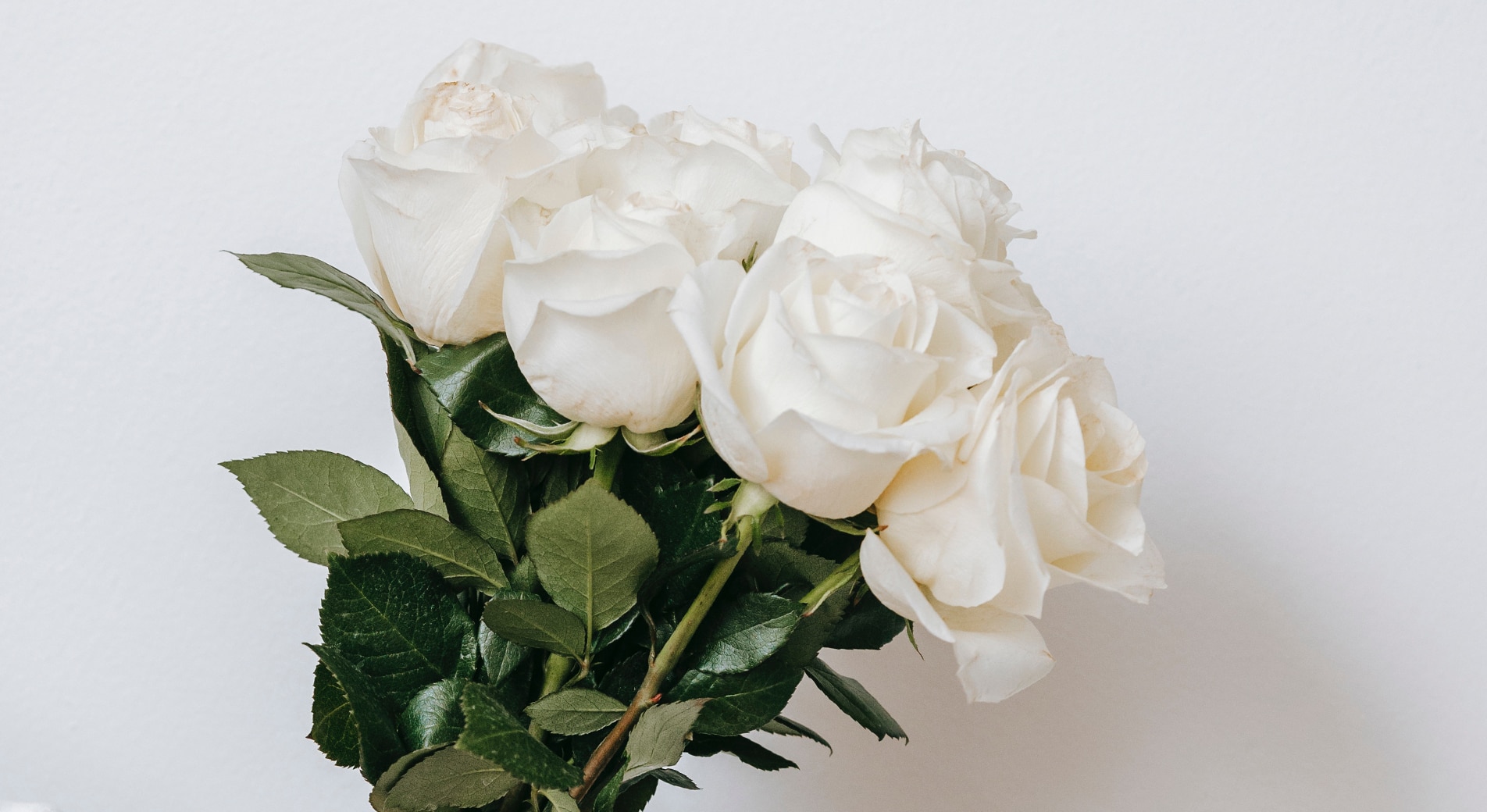 So your plans for Valentine's Day 2021 went off without a hitch. But now, in the lead up to Valentine's Day in 2022, things are looking a little different. Maybe it's because of — well, you know, don't make me say it. Or perhaps, you just need a way to top last year's plans. 
You might be new to Valentine's Day entirely or celebrating Galentine's Day (which, in true Parks & Rec fashion, needs to be held on February 13th). Also, as a loving (get it?) reminder, if you're wondering what day Valentine's Day is or when it is, this year it's on a Monday, and as usual, it's February 14th.
No matter the reason, we're here to help you celebrate Valentine's Day to its full capacity, from the comfort of your own home. Like you, we love to celebrate perfect pairings. His & Hers, Hers & Hers, His & His, Hers & Theirs, Theirs & His, Theirs & Theirs. So whether you're looking for Valentine's Day date ideas or Valentine's Day gifts for him, her or them — Sheridan has you sorted for everything you need for the most romantic day of the year.
---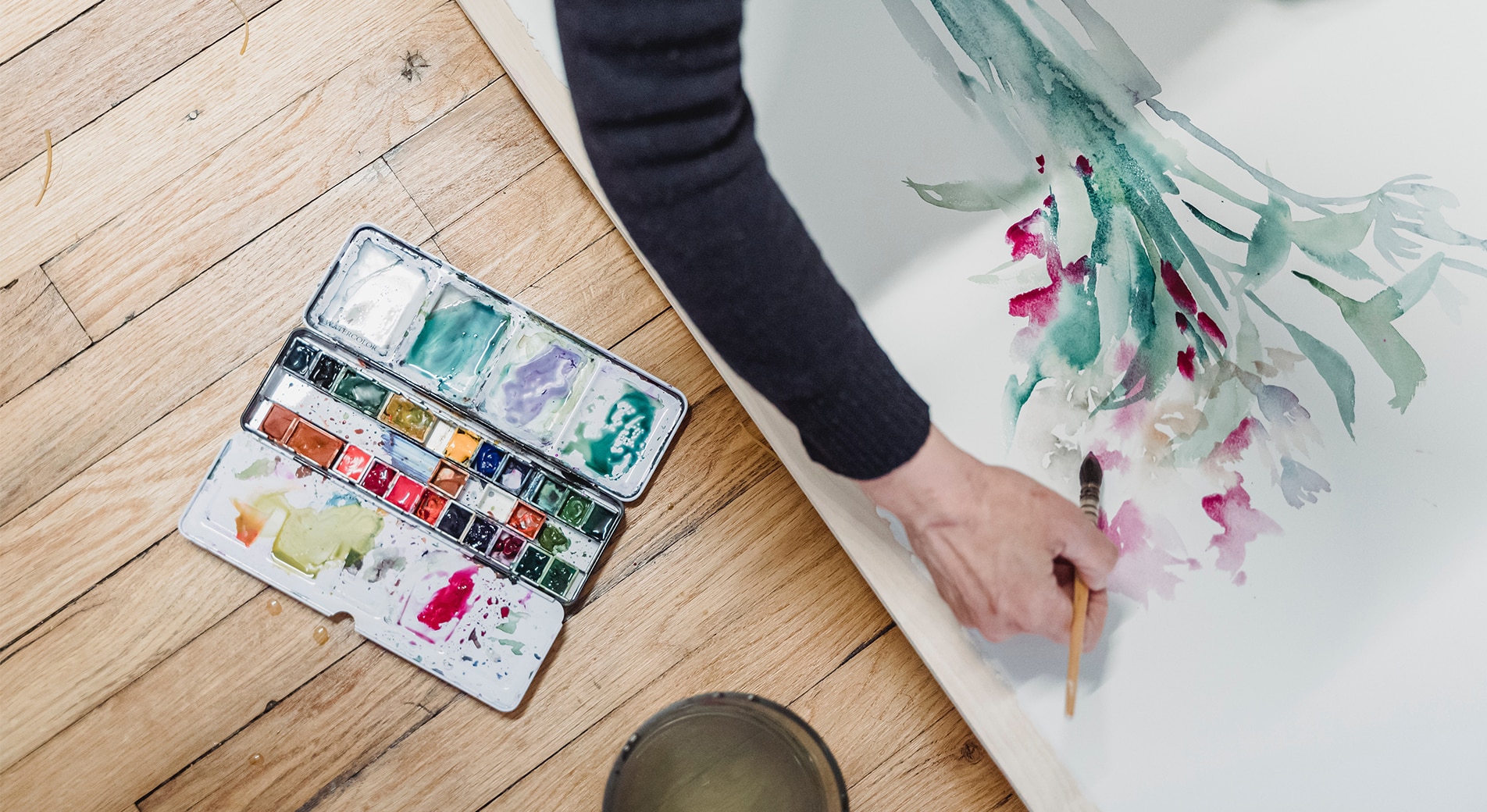 It's all in the name when it comes to this Valentine's Day date idea. Together, you'll paint while sipping along to your preferred drink — wine, cocktail, mocktail, juice or water; it's your choice. 
Paints are easy (and cheap!) to get from your local department store or online, as are canvases. For what may be an illuminating experience, make a challenge to paint one another — just don't be offended if your face looks more Picasso than Da Vinci. 
Are you a couple that's a bit more competitive? Set up a still life between the two of you, or even get a paint-by-numbers set. Have friends, family or your Instagram following judge which one is superior (feel free to tag @sheridanaustralia and we can help pick, too!).
If you're worried about your floor getting paint on it, we recommend putting down some old cardboard or newspapers you have lying around to protect it. An old sheet will do wonders for catching any rogue drips — and afterwards, you can donate it to our Recycling Program (just pop them in the wash first!).
For a Valentine's Day gift to go along with this date idea — other than the resulting works of art, of course — we recommend something comfy to sit on. For something a little more functional, but that your partner will thank you for years to come, check out our range of pillows. Looking for something that leans towards fun, but is still functional? Check out our range of cushions, some of which are like works of art themselves.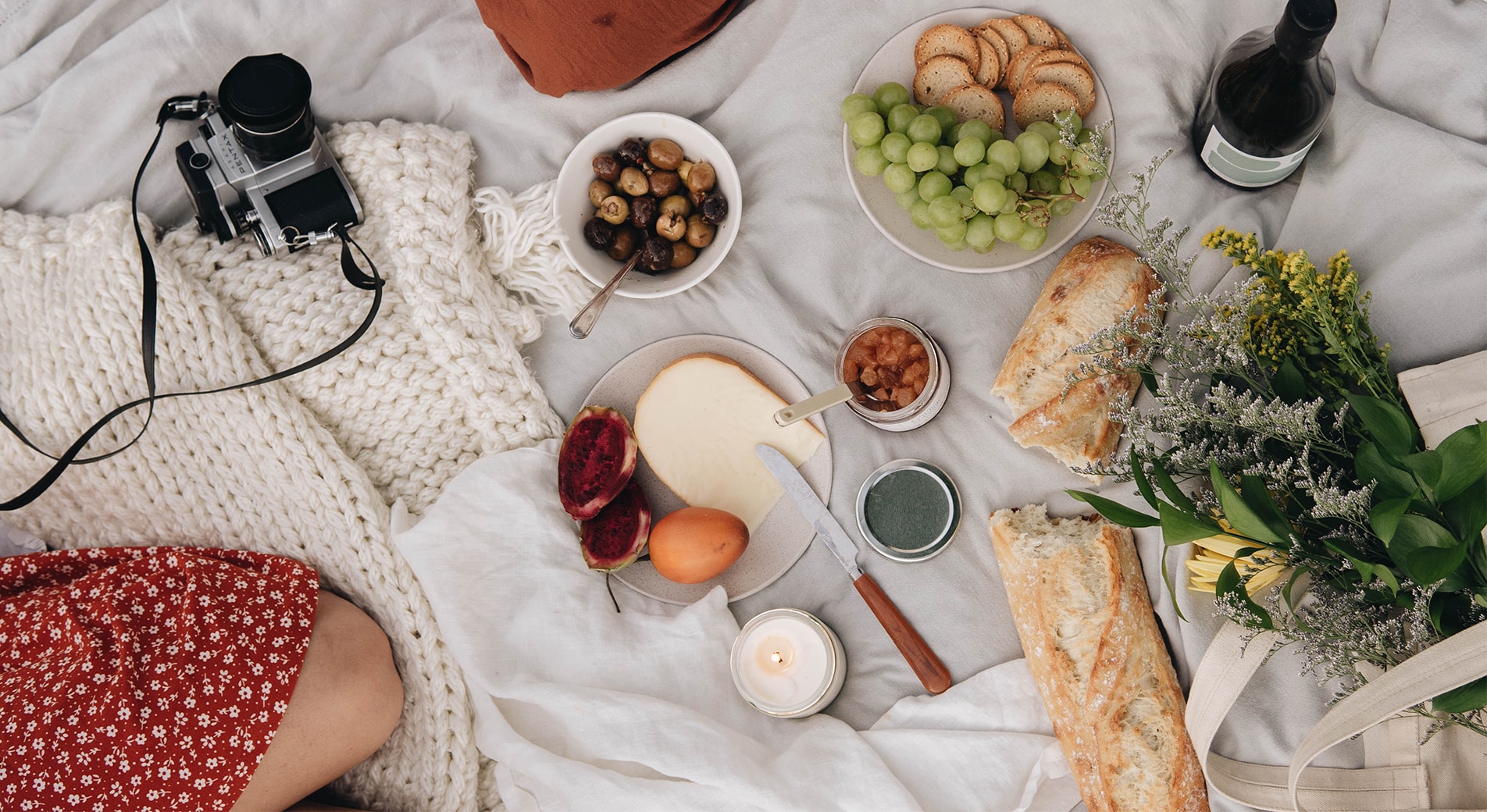 Are you a bit of a nervous nellie about going outside right now? (We don't blame you). Weather just not looking quite right where you are? Well, life's a picnic with an indoor picnic!
A simple thing to do this Valentine's Day that involves lots of snacks (and what could ever go wrong with lots of snacks?), this date idea is an easy win — easy to set up and pack down. Set an ambient mood with some cheap fairy lights strung up, a romantic playlist, and a lit candle or two — or a diffuser, for something a little more subtle.
For food, you can go cheap and cheerful at your local supermarket; a bit fancier by compiling your ideal charcuterie board; bake together and make heart-shaped goods; or spoil yourselves by ordering something in. 
If you don't own a picnic blanket, never fear — one of our bed covers can make do. A perfect gift idea for him, her or them, that'll look great on your bed after. Worried about spilling food somewhere? I mean, guilty as charged — but the old sheet on the top idea that works for paint & sip can also work here. Don't forget to layer cushions on cushions for comfort. Keep it cosy in our loungewear range, or go full cheese with matching bathrobes (cue the awws!).
Parents, if you're worried about how to incorporate your kids into your Valentine's Day plans, might we suggest a blanket fort? Beloved by all ages, and easy to do with objects and furniture in and around your home.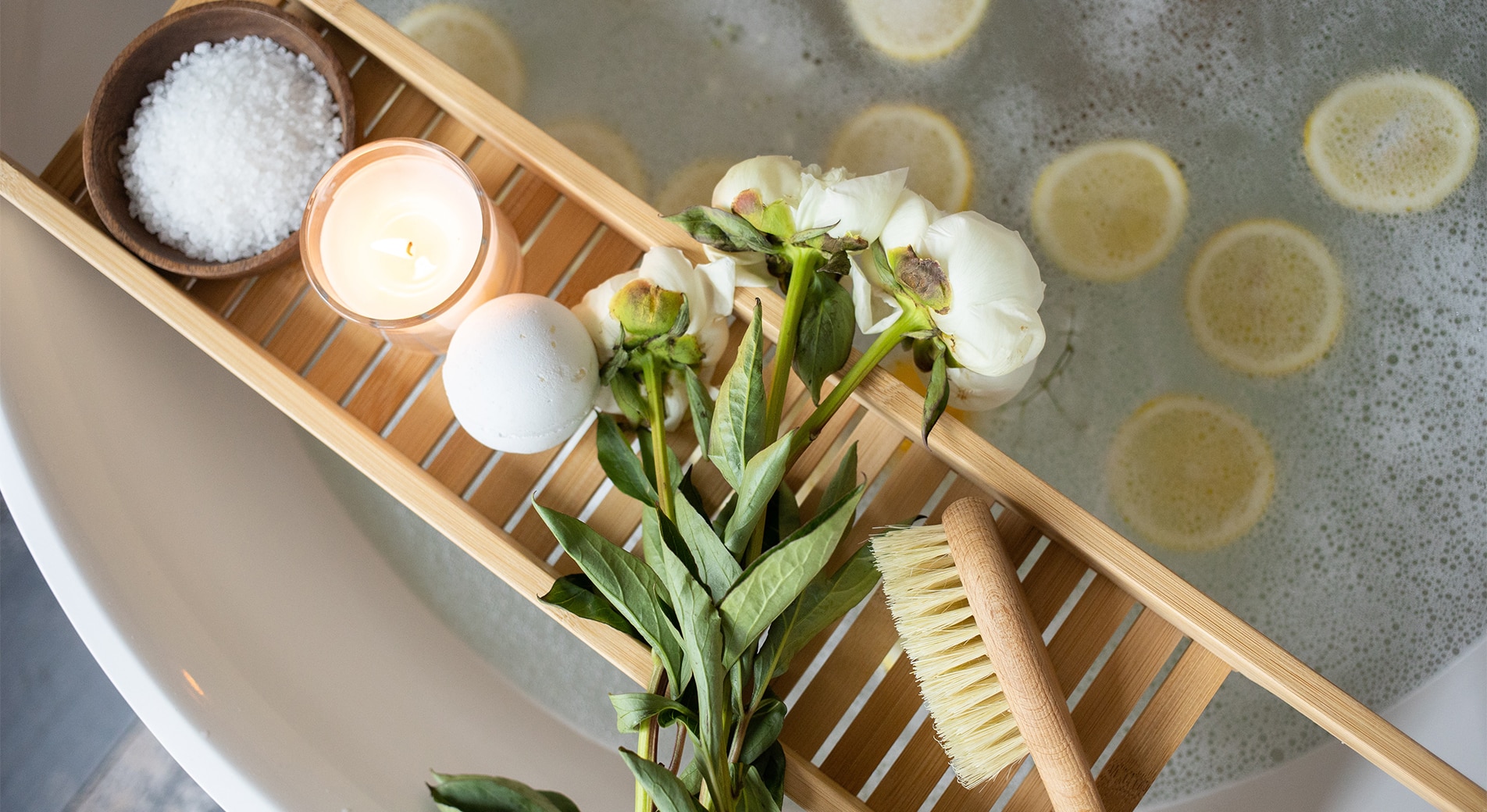 If you're truly stumped for Valentine's Day 2022, you're just not much of a foodie, or your things to do on Valentine's Day are relegated to after work hours, we recommend taking to your bathroom — and turning it into a spa experience for you and your partner to share.
Create the right ambience with a relaxing scent, and some soft, meditative music. True tranquillity, right there. Add to the atmosphere with some lush greenery or scattered flower petals; treat your partner to some fruit-infused water to really go the extra mile. 
Lucky enough to have a bathtub in your home? Look to Epsom salts, essential oils or even a bubble bath; an experience to spoil your partner or to share together. Add a face mask or eye mask for additional pampering, or some champers (in a non-breakable glass, please!) to cheers to your Valentine's Day date.
If your place only has a shower, don't worry, there are still ways to bring the spa experience into your space. Stock up on shower gel and body scrubs so your partner can step out of the shower feeling as good as new. Some massage oil or moisturiser is perfect for treating them to a relaxing massage, whether before or after. 
Make sure your bath towels are up to scratch — we've got a helpful guide on how to find your perfect one. For a truly luxurious experience, pop them in the dryer beforehand so they're warm to the touch. Don't forget to have a cosy bath mat underfoot because what could be less romantic than a slippery fall? And after it all — a comfortable robe to wrap yourself up in, for the ultimate in relaxation.
#4: The Classic Dinner & Movie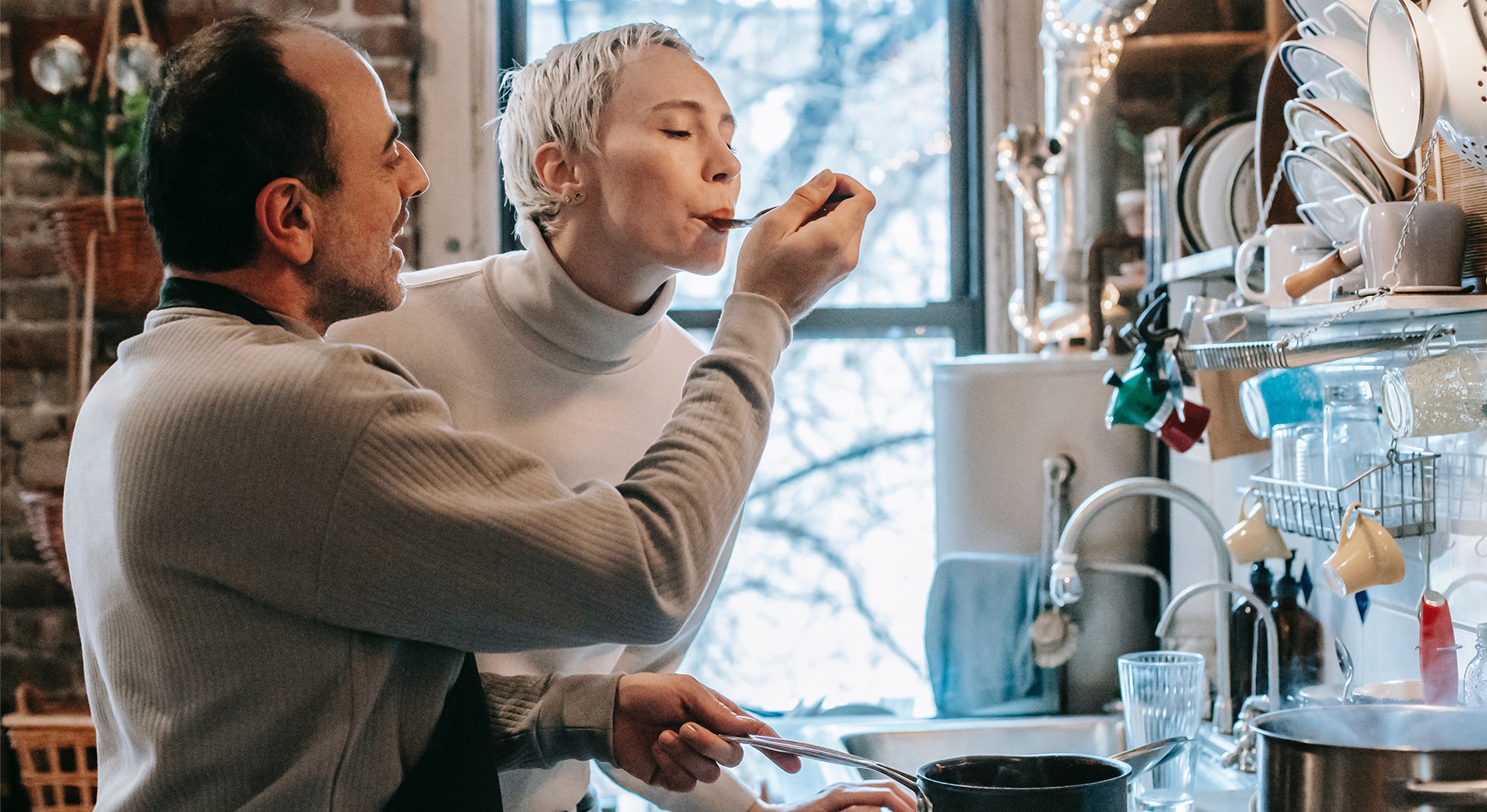 Nowadays, it may be better known as "Netflix & chill", but everyone loves a classic — especially when it comes to Valentine's Day date ideas. 
We're not here to tell you what to cook (especially when Pinterest has that area covered), but tell us who would say no to a home-cooked meal from their loved one. Go for something a little tongue-in-cheek by cooking something heart-shaped, or to a colour theme of pink and red (spaghetti bolognese followed by chocolate-dipped strawberries, anyone?). 
If you're looking for things to do on Valentine's Day after the meal is over, that's where the movie comes in. Have the full cinema experience by setting up a projector against a plain wall or flat sheet. Cuddle up on the couch with a cozy blanket or throw; truly kick back with pyjamas and — or! — a robe. 
To really lean into the theme, we recommend watching the 2010 film Valentine's Day for your Valentine's Day date. Or any cheesy rom-com or Disney movie will do. Or you could always buck the trend and go for an old-school slasher flick.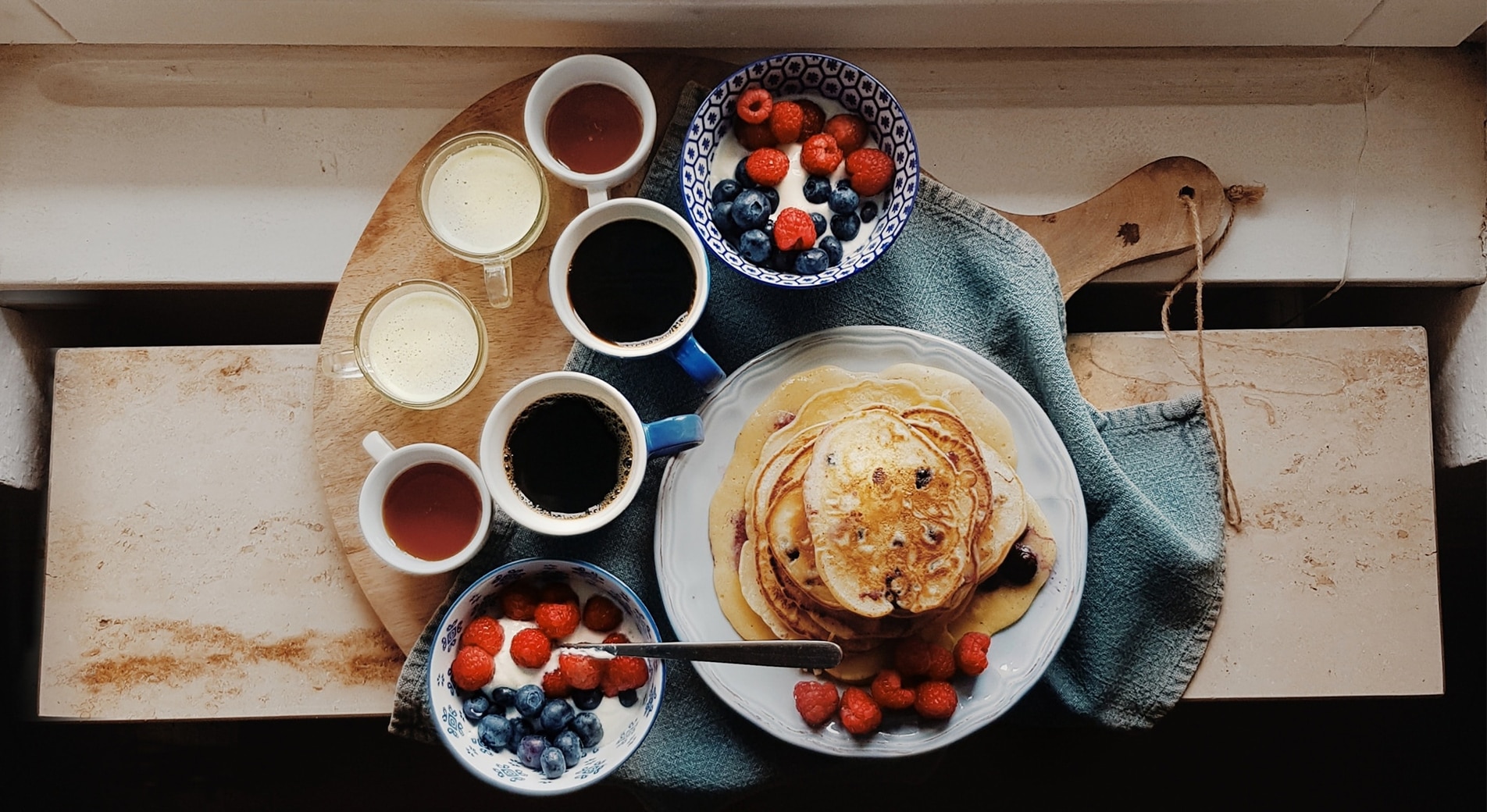 Who among us doesn't love a long, lazy lie-in? Not only can you give the gift of sleep to your partner — we're talking spoiling them with luxurious silk eye masks and pillowcases, along with fluffy blankets and throws — you can treat them to a delicious, over the top breakfast in bed.
From heart-shaped pancakes, quiches, waffles and…bacon (yes it exists, all you need to do is shape the rashers before frying), all the way to red, white and pink parfaits, fruits that fit the colour theme, or a full fry-up with the ketchup squeezed out into a heart — the possibilities are endless.
It's the perfect Valentine's Day gift to get the day started for her, him or them. Get them propped up with cushions and pillows if you're worried about spills — an old towel underneath the feast will also work wonders (and can be recycled afterwards, too). 
---
So there you have it — five things to do for Valentine's Day 2022. Oh, and gifts for him, her and them that will last many Valentine's Days (and Valentine's Day dates!) to come.