4 Reasons You Need A Bed Cover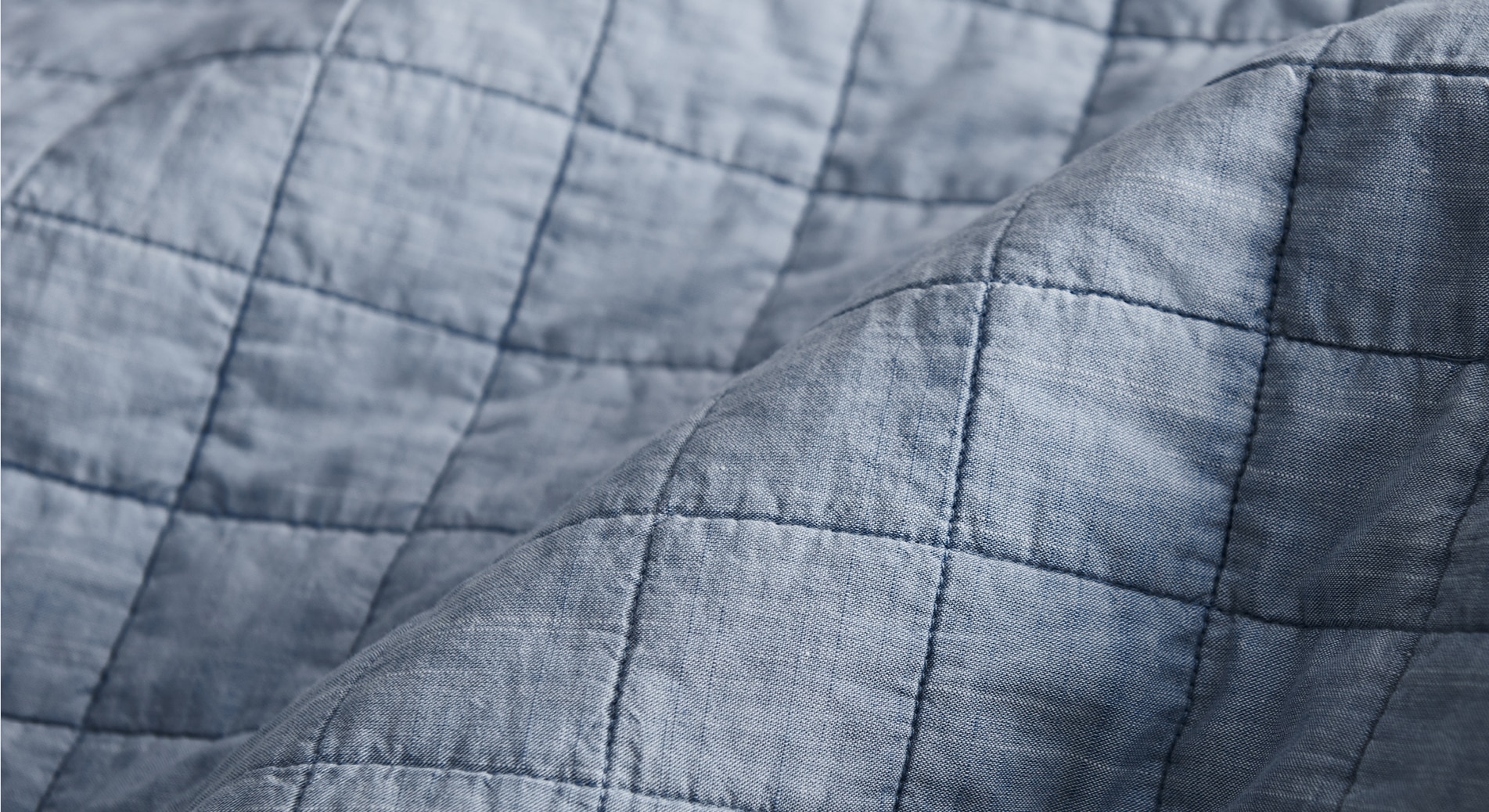 The bed cover. Often unknown to many — if not known by another name entirely — the bed cover is a simple sleep accessory that actually has a surprising amount to offer. Also known as a bedspread or coverlet, there's one commonality no matter what you call it — once you've tried it, you won't look back.
What's a bed cover?
When it comes to bed covers, its main purpose is given away by its name — it covers your bed. And no, it's not the same as a duvet or quilt — those items are a fill, that are inserted into a quilt cover. The difference between quilts and bed covers (or coverlets, if that's what you call them)? Bed covers are already pre-filled, need no cover (they are the cover), and they're thinner as well.
What is a bed cover used for?
At Sheridan, our bed covers are crafted in a variety of colours and textures; cotton, linen, and hypoallergenic fabrics. No matter what style bed you've created this season — or you're looking to create for seasons to come — we've got you covered (pun intended).
Discover the top four reasons you need a bed cover, and learn how you can incorporate one into your seasonal look.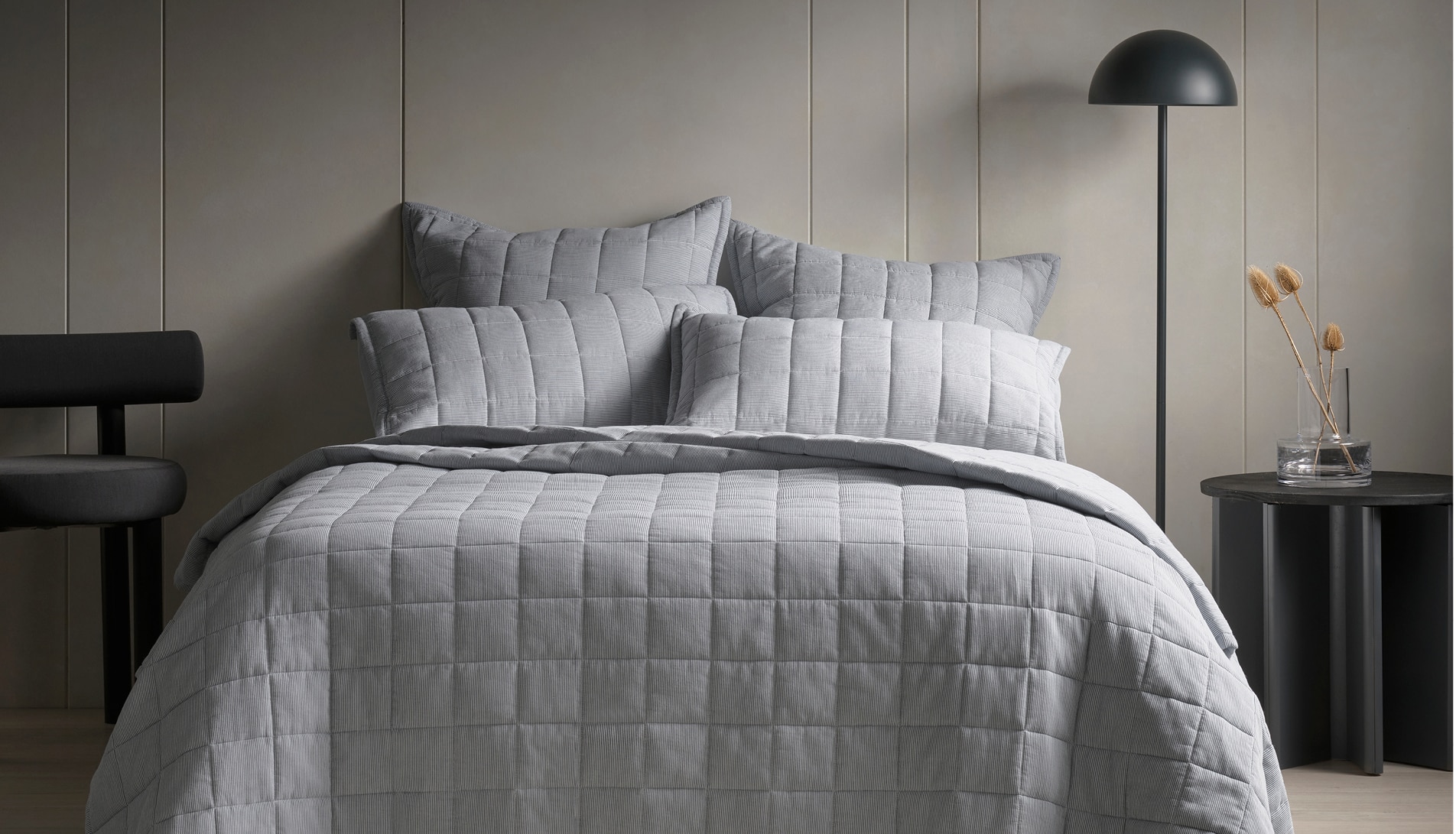 #1: To add a pop of colour
Reinvent your existing space by simpling adding a bed cover into the mix. If you're wondering how to style a bed cover, it's as simple as placing it at the foot of the bed — draped, folded, across one corner— or at the fold of your quilt cover.
Use a fresh colour from our Abbotson Linen Collection or a striking blue from our Reilly range to bring neutral shades to life. Create a memorable aesthetic by pairing coverlets with patterns or playing with contrasting colours. Or, if your space is all pops of colour and nothing else — use a neutral shade like flax to pare it back, so the space doesn't overwhelm.
#2: Replace your quilt in summer
When the temperatures start rising, that's no reason to relegate your bed cover to the linen cupboard. When it comes to how to use a bed cover, they actually act as the perfect replacement for a quilt during warmer months.
It provides the weight you crave for comfort (and need for sleep!), without causing you to overheat. In warmer areas, it can be all you need to keep comfortable — without having to kick off the quilt, or poke a foot out from beneath the covers. We even recommend a bedspread as part of the best bedding to keep you cool in summer.
Make your bed with a fitted and flat sheet, then top it with a bed cover — your key to layering in summer.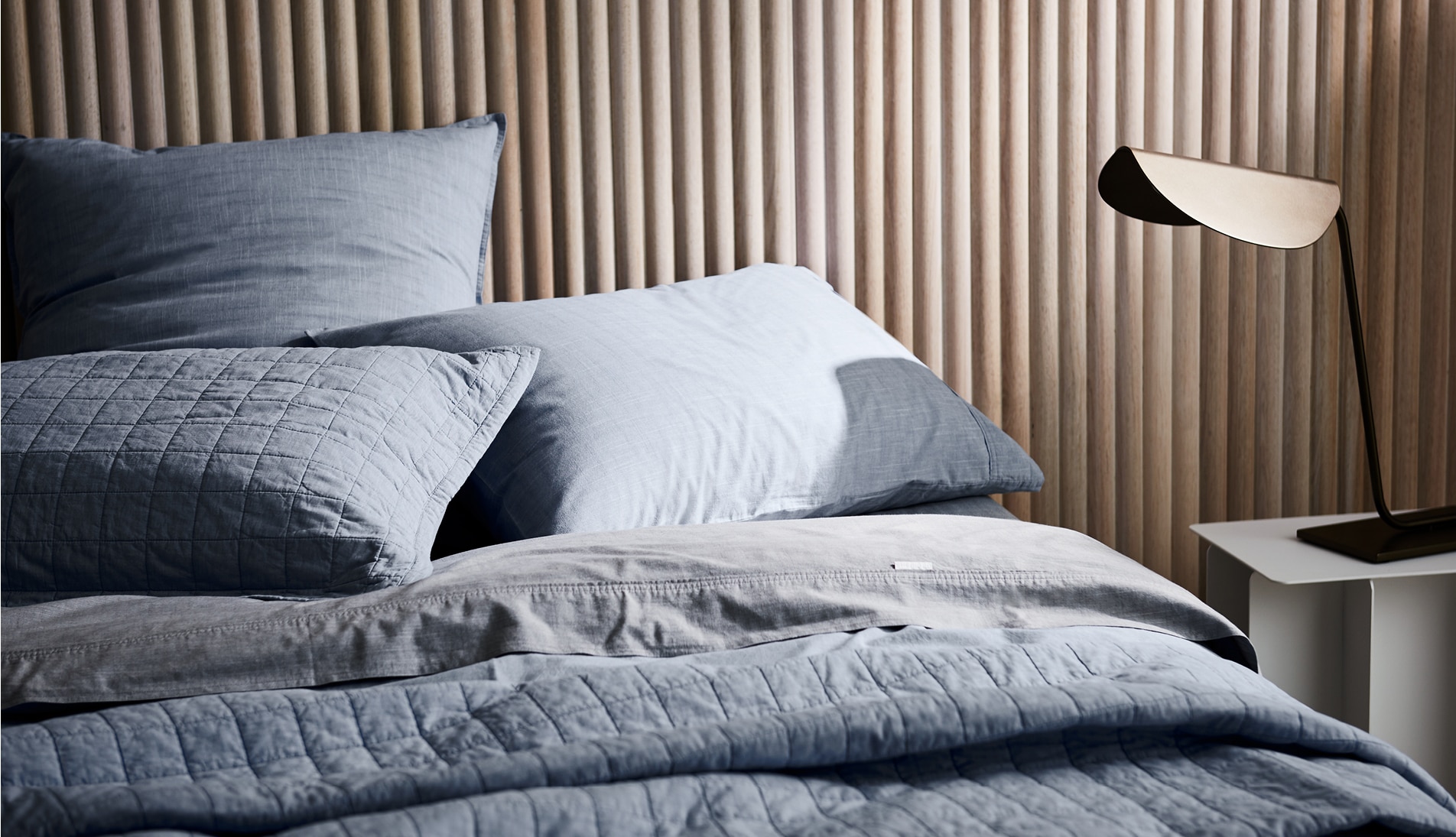 #3: Add a layer of warmth
Even when you've layered your bed for winter — and you can comfortably rely on it to keep you warm most nights — sometimes those low temperatures can surprise you.
If you wake up from an unexpected chill, in need of a little extra something — might we suggest (and you know it's coming) a bed cover? The perfect layer to style, and ready to cover up when the cold kicks in.
#4: Bring texture to your space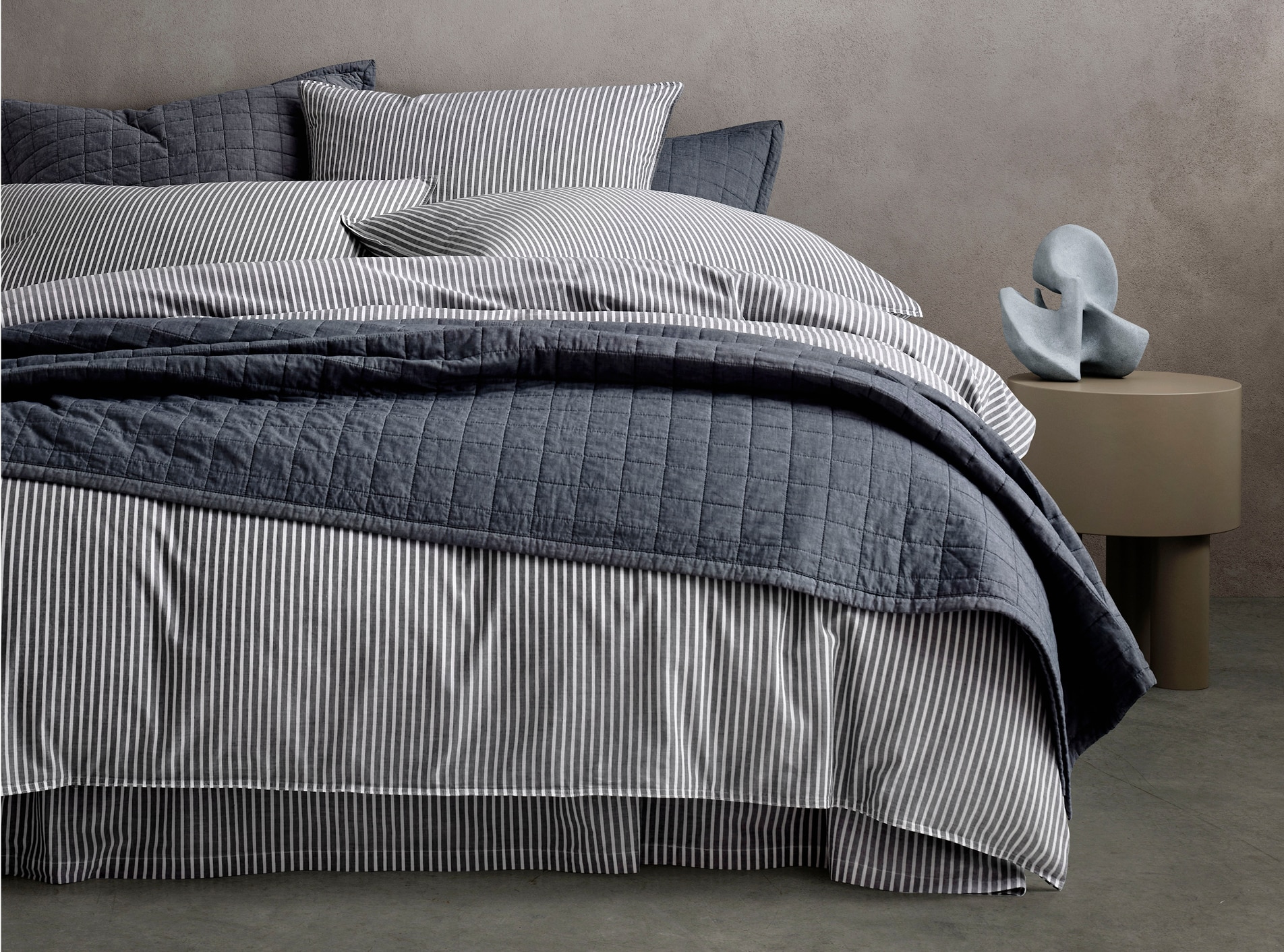 A quilted bed cover— whether intricate offerings or boasting a contemporary style — adds unique texture and visual interest to your bedroom.
Choose from styles rich in detail like our Martella or Dalbury collection. Reilly Chambray and Abbotson offer a laidback look. Looking for something in between the two? Dobson's your best bet, a modern classic. Layer with coordinating pillows, shams and cushions to complete the look.
Now that you know what a bed cover is used for (and how to style a bed cover), you can use them to elevate your look whilst adding an element of practicality — no matter what your current style is. Explore our collection and get creative with your bed styling this season.