Sleep during the early stages of life occurs around the clock - newborn babies sleep for up to 18 hours in a 24-hour period. We know you'd never believe us if we told you your newborn was going to sleep for three-quarters of the day without a single peep! Instead, these hours are divided up throughout the day into smaller portions of sleep (far more believable!).
Sleep needs vary from child to child and will change over time. Parents need to work closely with their midwives and child health nurses to learn the skills of settling that are unique to their baby and situation.
It's important to understand your child's sleep cycle so you can establish the best and safest ways to support it. Red Nose Chief Midwife Jane Wiggill has given us an insight into an infant's sleep cycle, with tips on how to create the ideal sleeping environment for your little one.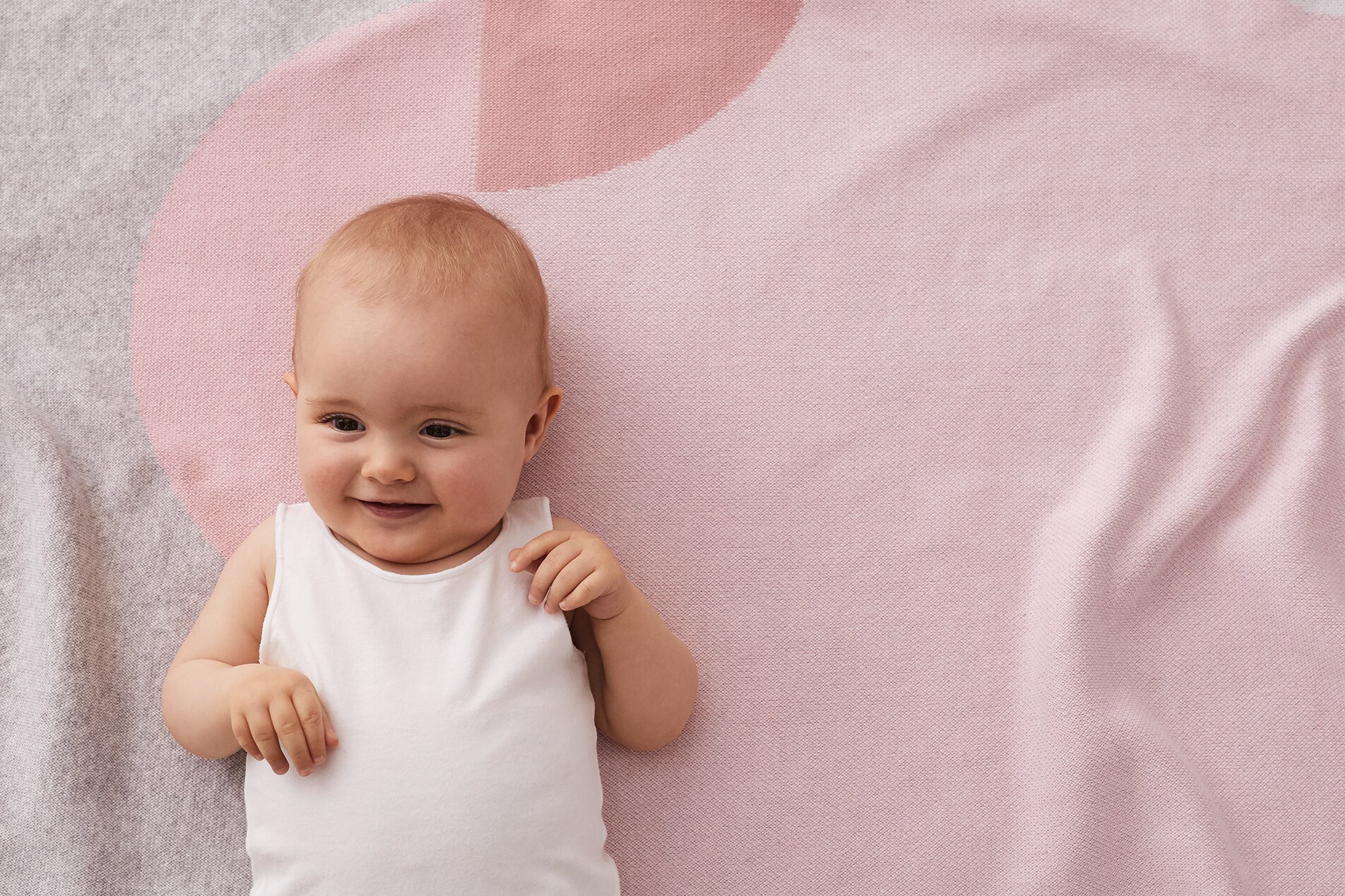 Understanding sleep patterns
Babies sleep in cycles that last about 40 minutes. Each cycle is made up of active sleep and quiet sleep. Babies move around and grunt during active sleep and sleep deeply during quiet sleep. At the end of each cycle, babies wake up for a little while. They might grizzle, groan or cry. This is normal! Babies may need a parent to help them settle back down for the next sleep cycle, but allow them the opportunity to self-soothe and settle.
All babies are unique and often have different sleep, rest and relaxation needs. Children of the same age can have different sleep patterns, which parents or childcare providers need to consider. Always offer the opportunity for your baby to have a sleep in a safe way but realise that you cannot force a baby to sleep. If they do not have a sleep at that time, stay calm and try again later.
At around 2-3 months, many babies start developing night and day sleep patterns, and they tend to start sleeping more during the night. During this time, it is important to continue to follow the Red Nose safe sleeping recommendations to keep your baby safe as they grow and develop.
Parents should check in with their midwife or nurse regularly to ensure settling rituals remain safe and positive at home.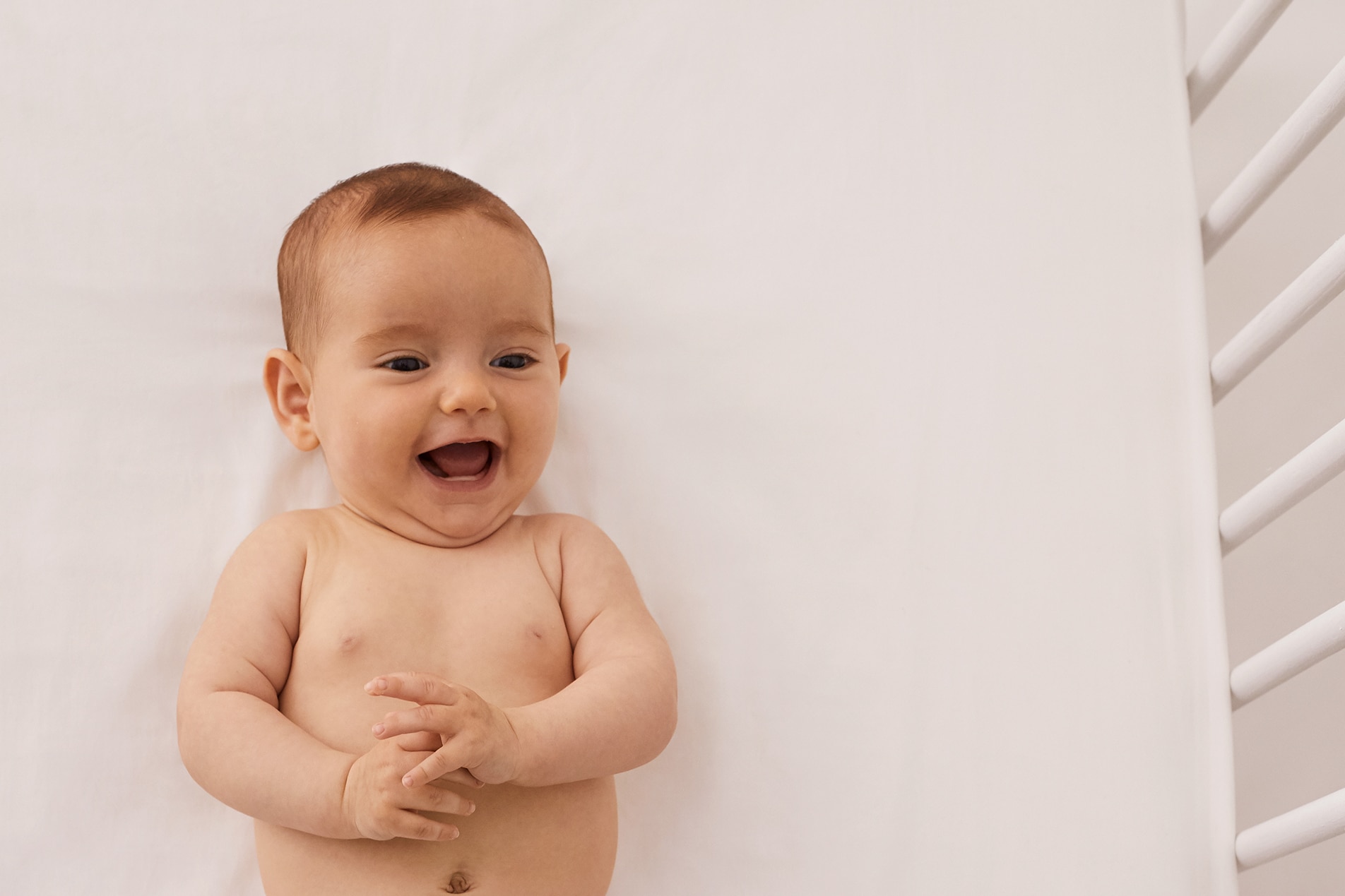 Support your baby with a safe sleep environment
Providing safe, predictable, and calm environments are important to support sleep. Create a safe cot for your little one by remembering the following:
- Use a single, firm mattress that fits snuggly (within 20mm of sides and ends) into the cot.
- All new and second-hand cots sold in Australia must meet the current Australian and New Zealand Standard for Cots (AS/NZS 2172:2003) and will carry a label to say so. If you are planning to use a second-hand cot, check that it meets those standards.
- Make the cot with lightweight fitted sheets, flat sheets and cot blankets (tucked in).
- Ensure the cot is made up so your baby sleeps at the bottom of the cot and that when your baby is tucked in for sleep, the sheets and blanket can only reach as far as its chest.
- Keep the cot free of any soft bedding including pillows, doonas, loose bedding or fabric, lambswool, bumpers or soft toys. These items are unnecessary and may cover your baby's face and obstruct breathing.
- Do not place any toys, books, hot water bottles, wheat bags or any hazardous objects in the cot.
Learn more about creating a safe sleeping environment for your baby.