Six Safe Sleeping Recommendations for Babies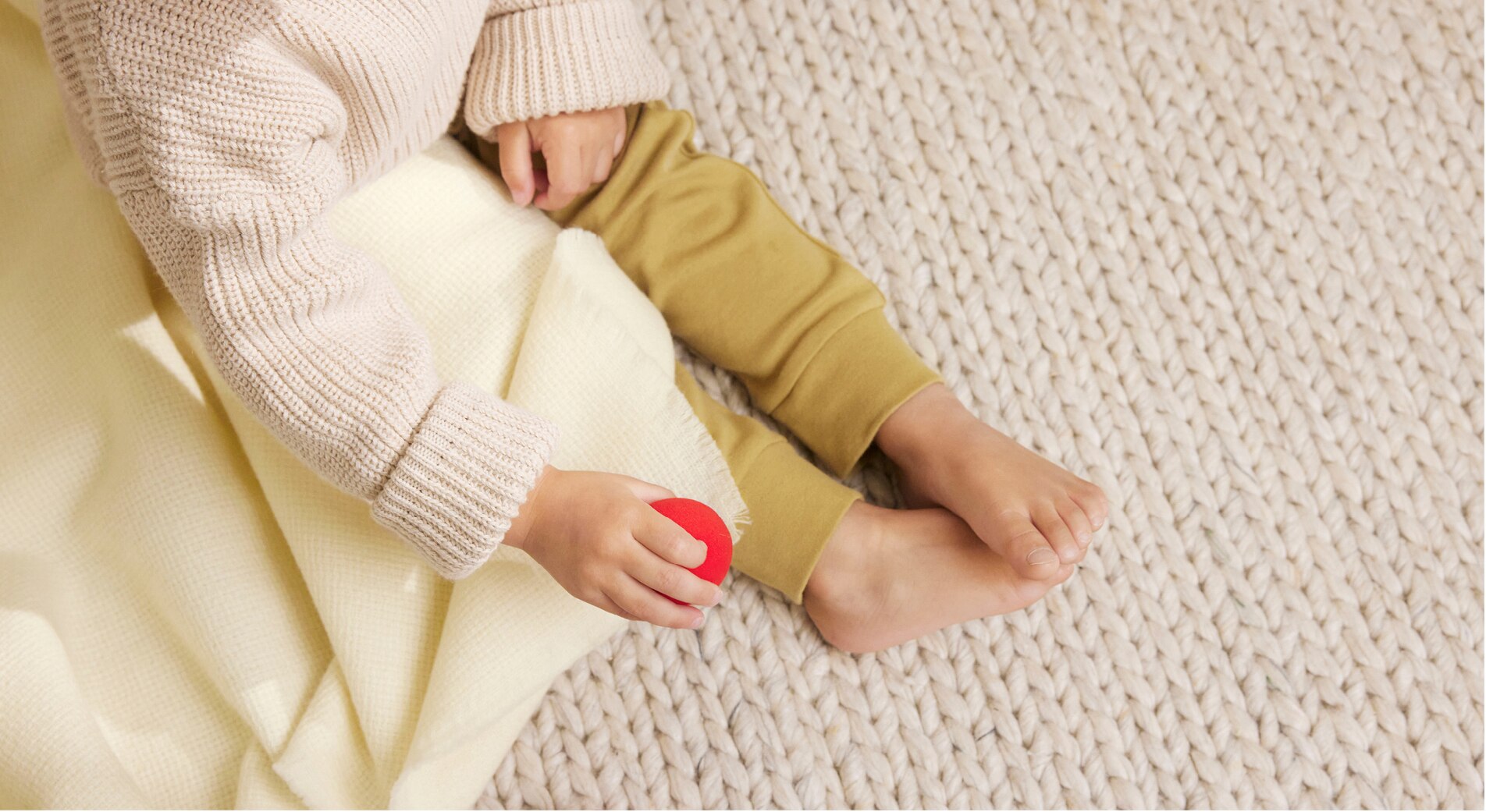 You may not know this about Sheridan — just kidding, you definitely know this about Sheridan — but we're in the business of sleep. However, something you might not know is how passionate we are about safe sleep.
We're so much so, that we're a Red Nose official bed linen partner. Not only do our baby sleep products adhere to meet Australian Standards, but we aim to educate parents, family, caregivers — anyone involved in your little one's life — on safe sleeping for newborns and babies.
Whether it's talking about better fibres for your baby, safe swaddling (or wrapping, if that's your preferred term), putting together the perfect nursery, or answering frequently asked questions around safe sleep — we're almost as passionate as you as keeping your little one safe and sound.
And Red Nose — dedicated to helping save little lives — well, they're probably even more so. Their work on reducing SIDS has equated to saving over 11,300 lives to date.
And this year for Safe Sleep Week 2022, running 7th - 13th March, they're focused on providing every parent and carer in Australia with easy-to-understand advice on keeping your bub safe while sleeping.
Together, with Red Nose, we're sharing six evidence-based sleep recommendations to help newborns and babies sleep safely.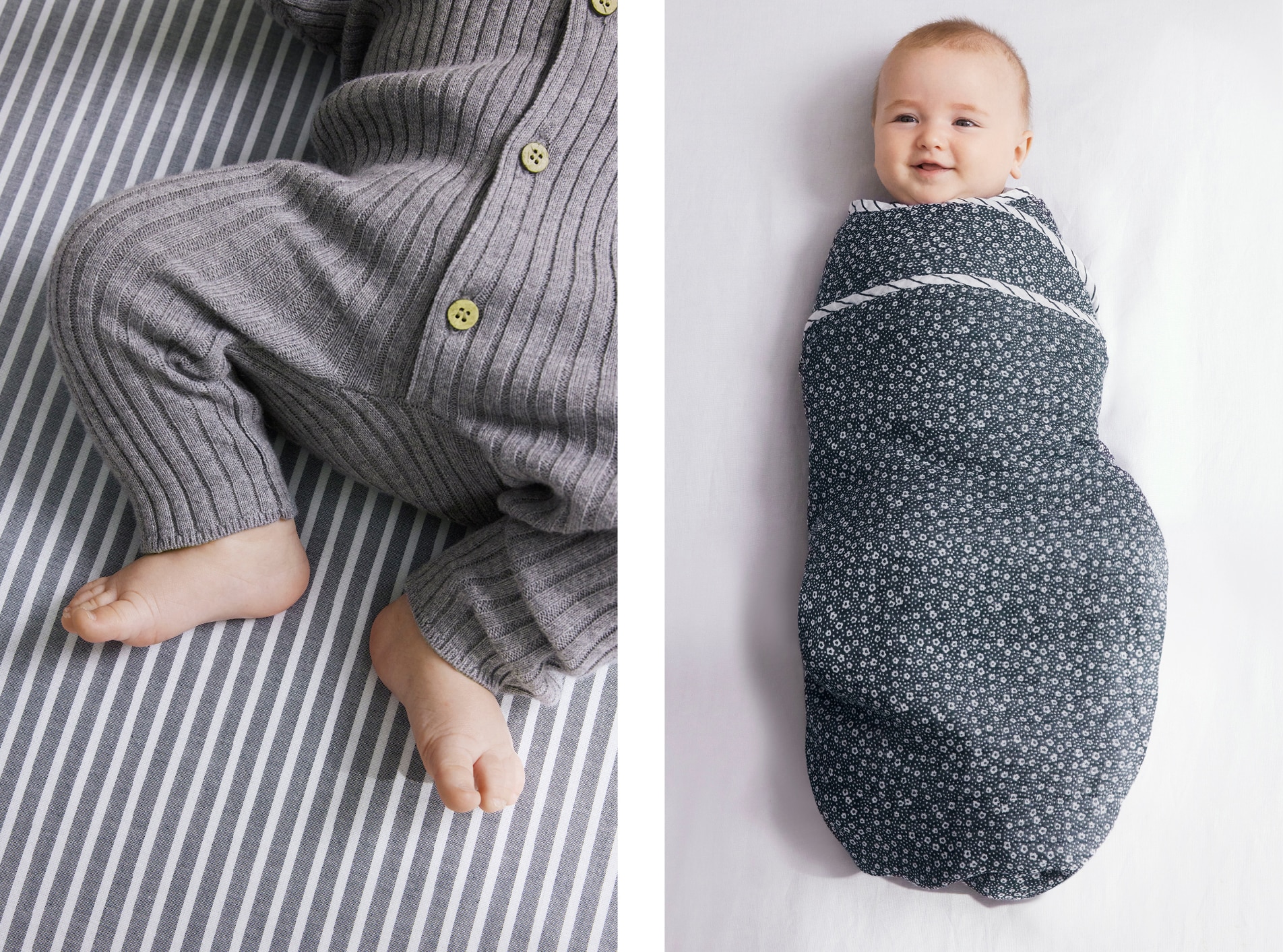 Safe Sleeping Recommendation #1: Place bub on their back
There's no need for your little one to sleep on their tummy or side — Red Nose Chief Midwife Jane Wiggill explains that by sleeping on their back, they're provided with airway protection.
Safe Sleeping Recommendation #2: Keep your baby's head and face uncovered
Your little one's face and head should never be covered with clothing while they sleep. Remove items like hats, headbands, beanies, and hoods for safer sleep.
Safe Sleeping Recommendation #3: Keep your baby's environment smoke-free
Having a smoke-free home and a smoke-free family — before and after birth — is the best way to protect your baby's breathing.
Safe Sleep Recommendation #4: Have a safe sleeping environment set up for your baby, night and day
A safe environment is important for all sleeps, both night and day. Red Nose says that a good firm, clean and flat mattress in a safe cot is best. The cot, or portable cot, should meet Australian safety standard AS/NZS 2172:2003 or AS/NZS 2195:1999 respectively.
There is no need for blankets, soft bedding, toys, pillows or bumpers in the cot.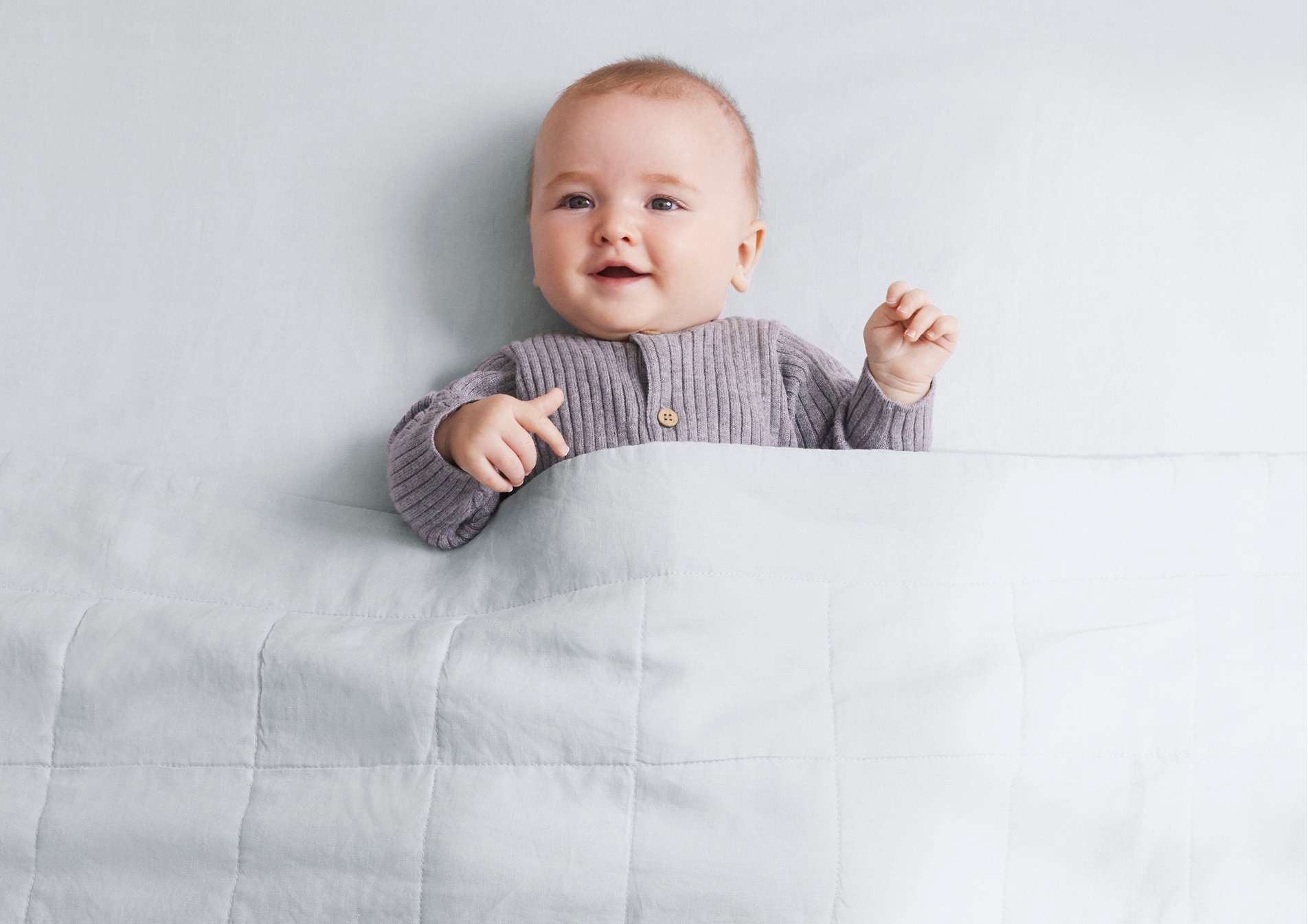 Safe Sleeping Recommendation #5: Sleep baby in your room for the first 6-12 months
Research has proven the benefits of room sharing, with Jane saying "Red Nose recommends sleeping with your baby in a safe cot next to your bed."
Reasons include becoming more likely to be in tune with their sleep patterns, and being able to easily check on them and provide comfort and intervention if needed.
Safe Sleeping Recommendation #6: Breastfeeding babies is better
If possible, and if you're able, breastfeed your baby. Red Nose recommends breastfeeding exclusively for the first year of life, as it's been found to be the optimal form of nutrition for babies, and has multiple benefits to both babies and mothers.
In cases where this is not an option, a suitable infant formula that adheres to industry standards (FSANZ Standard 2.9.1 – Infant Formula products) is recommended by Jane.