How to Keep Your Baby Warm in Winter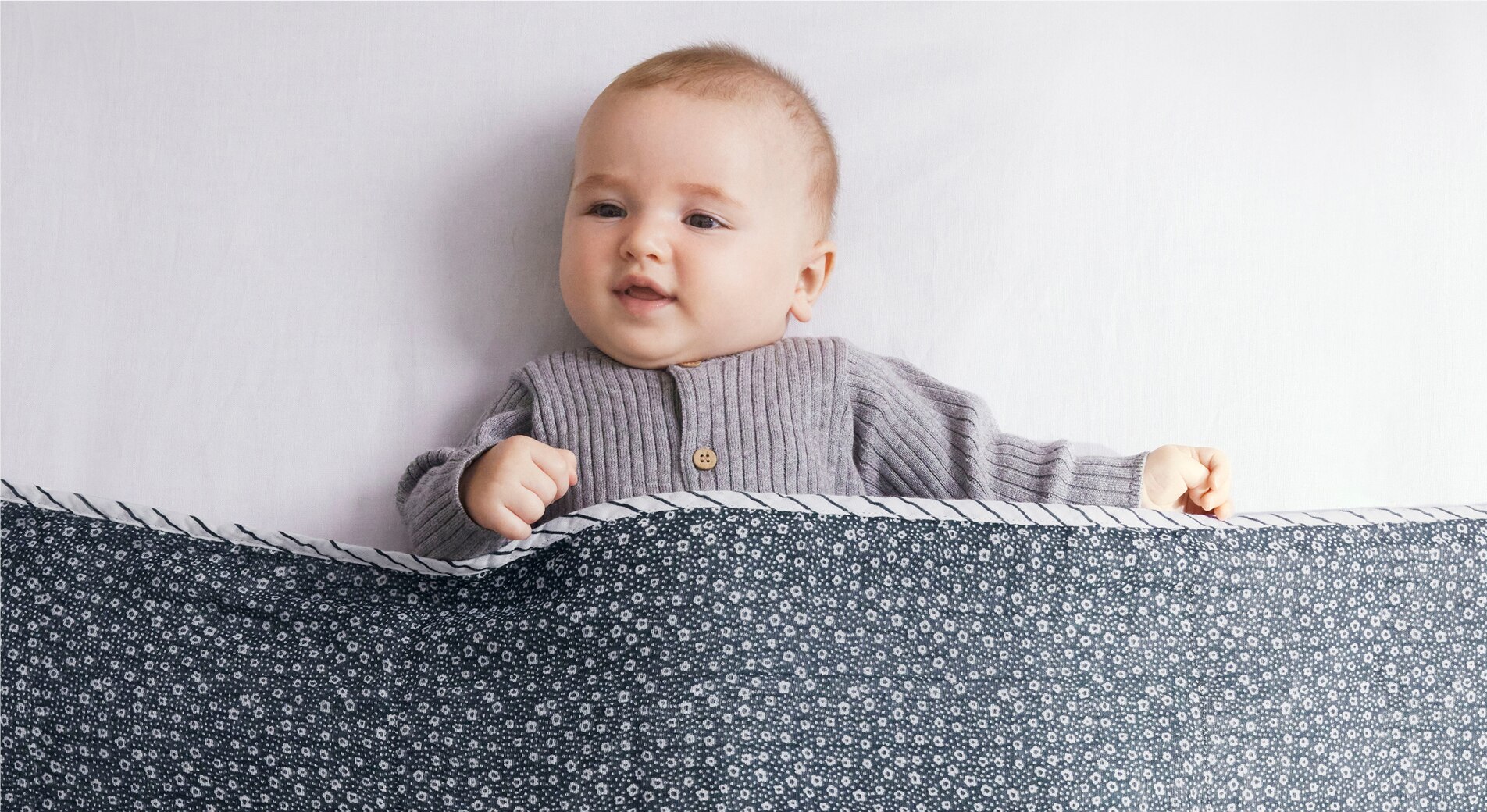 Now that you're well aware of how to keep yourself warm in winter, it's time to learn about keeping your baby warm in winter.
When temperatures drop, there is one thing that seems to rise parallel to them — parents' concerns about their little ones. And, of course, how to keep them cosy, warm and safe during colder days and chillier nights.
Whether you're wondering how to dress your baby in winter here in Australia, or how to dress their sleeping environment, we've worked together with our friends at Red Nose to give you all the best advice.
With the help of Red Nose's Chief Midwife, Jane Wiggill, we've put together a simple educational video for all the best tips for keeping your baby cosy during these frostier months.
How to Keep Your Baby Warm and Safe
How do I know if my baby is warm enough?
There are two things to know when it comes to your baby and its temperature.
Firstly, babies control their temperature through their face and head. Secondly, the best way to check their temperature is by feeling their tummy — this is how to tell if your baby is too warm or cold.
Remember that it's normal for their hands or feet to feel cool.
How do I make sure their bedding is warm enough?
Whether your baby sleeps in a cot or bassinet, be sure to dress their sleeping environment with breathable sheets. For cooler months, it's as simple as adding a blanket to the cot — drawn to the level of the chest and firmly tucked into the mattress. Gentle, breathable fibres are recommended — like our Organic Cotton Olly Baby Cot Sheet, or Classic Baby Wool Blanket.
There is no need for electric blankets, wheat bags or hot water bottles — these should never be used in your baby's sleeping space.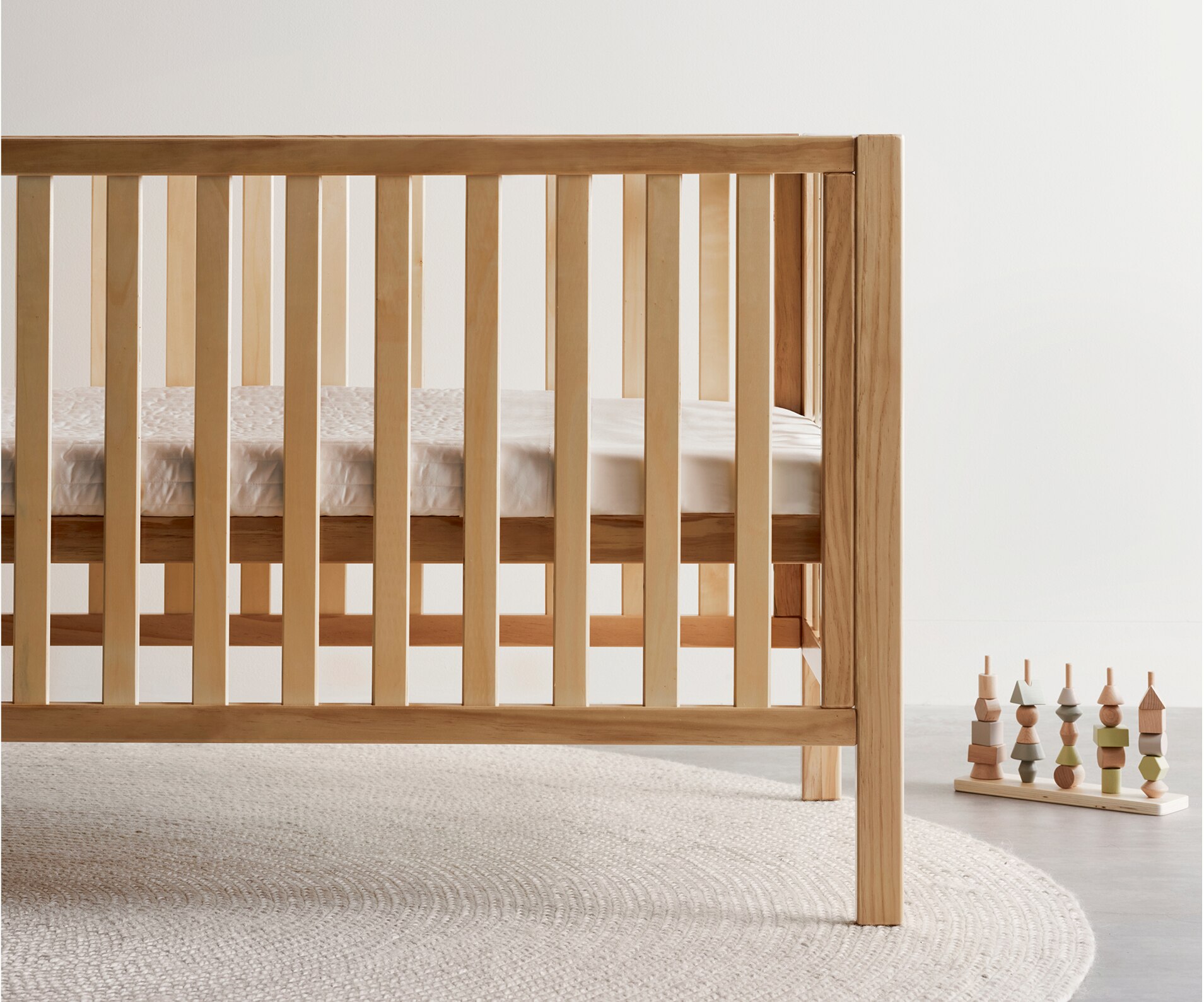 What should my baby wear to sleep during winter?
You may be tempted to leave the heating on all night to make sure your baby is cosy throughout the night, or monitor the temperature of the room with a thermometer. Neither of these is necessary — it's about dressing them appropriately for room temperature, as you would yourself.
If your little one sleeps in a safe sleeping bag, it's also about making sure it works for the temperature of the room. You want to ensure that it fits well across the chest — a fitted neck and fitted sleeves or armholes. Make sure there are no head coverings.
If you do choose to use a sleeping bag, then no additional bedding is needed.
Protect them from overheating by sleeping them on their back, with their face and head remaining uncovered.
What should babies wear in winter during the day?
As adorable as a baby in a snowsuit might look (those chubby cheeks!), it's not always a necessity to rug them up to this degree.
In winter, dressing your baby for the temperature outside is as simple as this: dress them as you would yourself. Now, we're not advocating for matching parent & me outfits (unless that's your vibe, in which case, go for it), but more so dress them so they're comfortably warm, not hot or cold.
If you've put them in a hat or bonnet while outdoors, these should be removed as soon as you go indoors, even if it might wake them. This means transportation too. Doing so will prevent them from overheating.
What works for one baby may not work for your next — there's no magic number to how many layers they should wear, as each baby will have different needs.