How to Style the Colour Cumin Throughout Your Home
You've definitely seen cumin on an ingredient list, at the supermarket, or even used it in a recipe, but now it's time for cumin — the colour, not the spice — to take centre stage.
If you're wondering "what colour is cumin", like the origin of its name suggests this hue is inspired by nature. Sophisticated and rich, cumin is based on hues of brown and green, with hints of yellow. With a touch of earthiness, this shade is a grounding one — calm, welcoming and secure.
Not only is cumin a cousin to another trending colour of the season — bitter chocolate (read: brown) — if you're still confused what colour cumin is, it's lightly reminiscent of khaki…and who doesn't love our beloved Crocodile Hunter's signature shade? Over in the fashion world, we've seen these warm, sunbaked shades come through; easily styled from season to season.
Whether used as an accent or the entire bed, or scattered throughout your home via cushions and shams, it's ideal for those with an elegant, curated aesthetic.
And best of all? It's a wonderful neutral — that still hints at luxury. Here are four ways showing you how to style with cumin.
---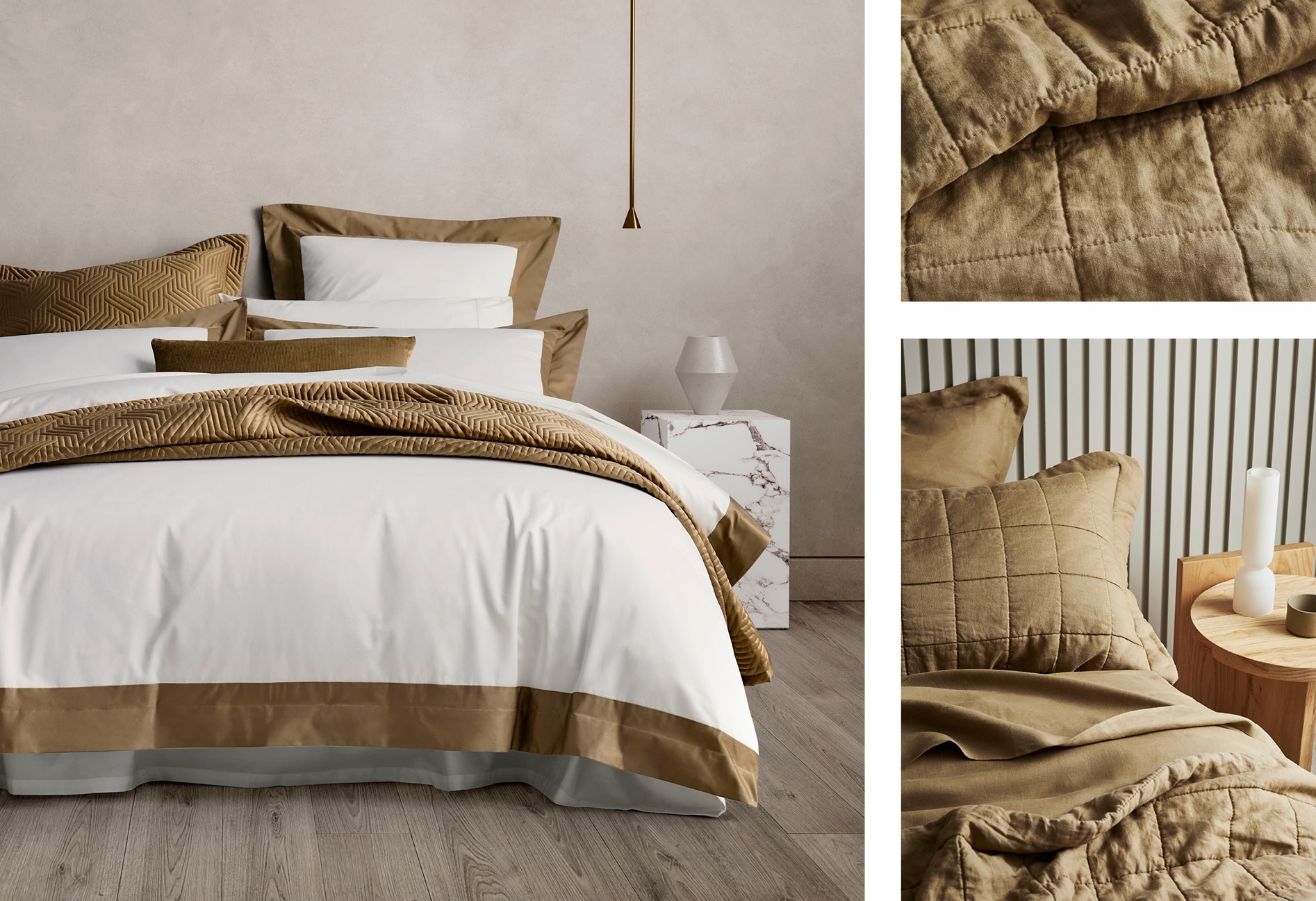 #1: Sophisticated Styling with Cumin
For lovers of luxury, our Estrel and Garrow collections are crafted with a 1200 thread count, boasting a heavier weight feeling. Estrel, across the quilt cover, pillowcase, Euro and flat sheet, feature a wide, contrasting border in the colour cumin. Perfect for those looking to introduce a touch of the shade into their space, with premium design details — a more minimalistic approach.
With a magnificent lustrous sheen, Garrow represents fine artistry in its details; a contrast decorative stitch borders the quilt cover, flat sheet, pillowcase and Euros. Style exclusively for a cohesive, all-over look, or pair with carbon offerings for an elegant look.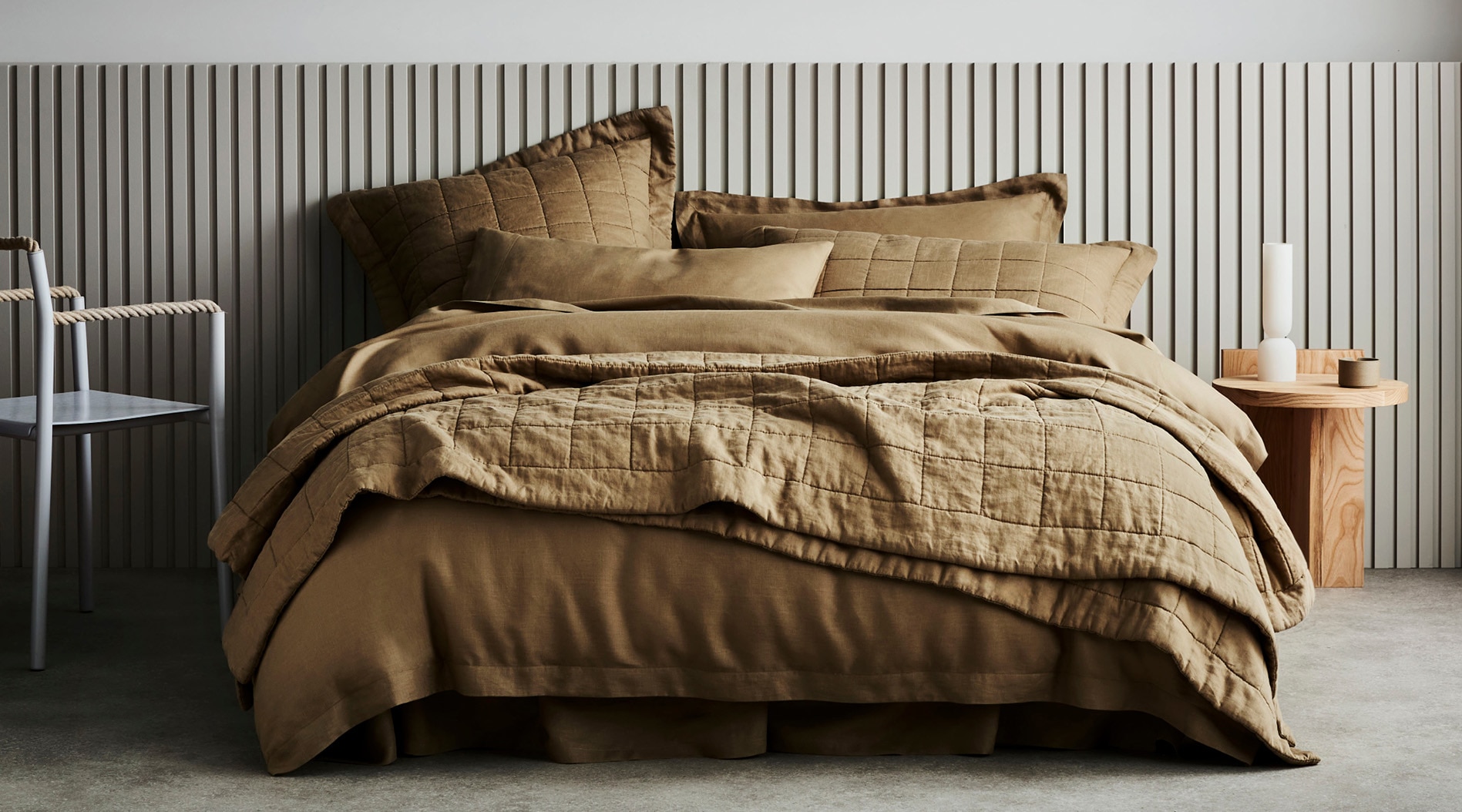 #2: Laidback Luxury with Cumin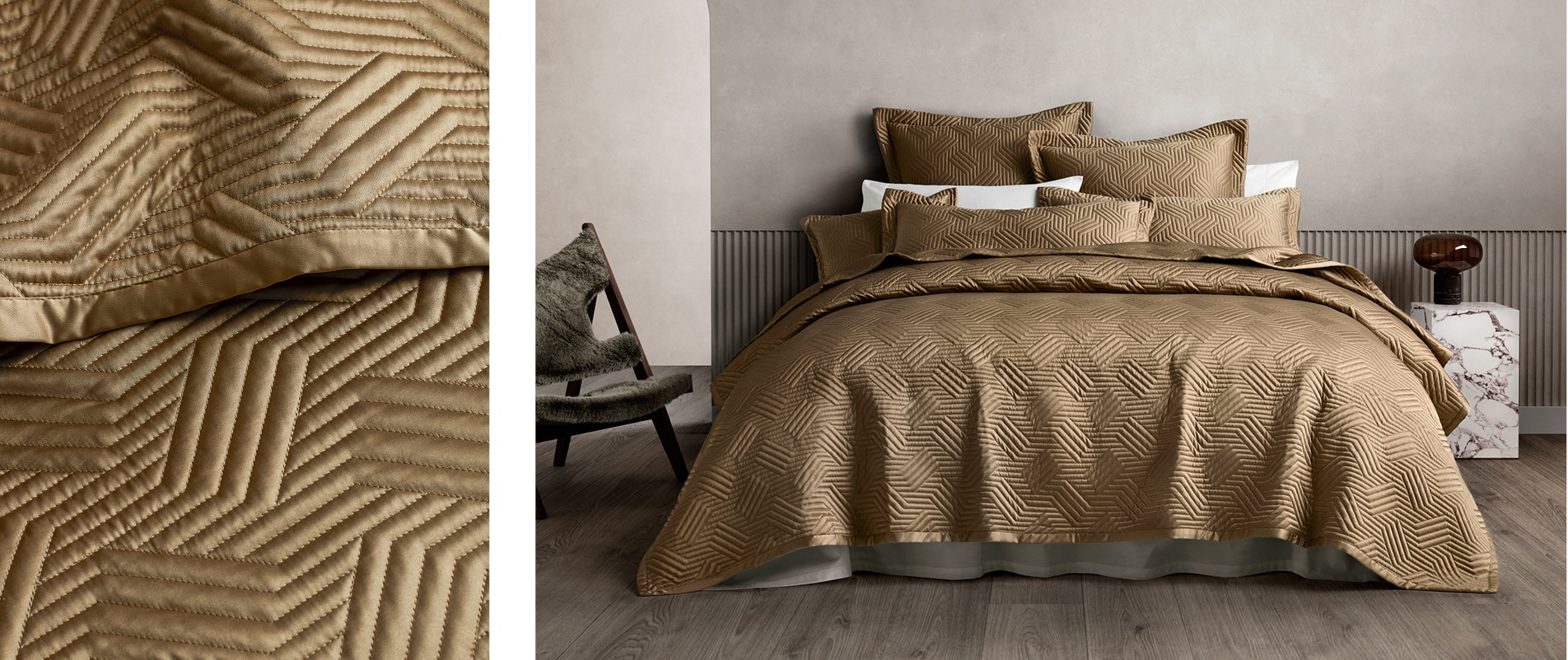 #3: Tailored Textures with Cumin
A collection that covers — pun intended — bed covers, cushions and shams, Martella is a striking offering for cumin styling. Thoughtfully crafted with recycled polyester, it boasts a luxuriously smooth feel; the basket weave pattern quilting makes for an eye-catching look. Set to be the focal point of any bedroom.
#4: Final Flourishes with Cumin
Dotting bits of home decor throughout living rooms, loungerooms and bedrooms are a modern yet minimalistic way to bring this cosy colour into your space. The Andersonn breakfast cushion, perfect for a nook or reading chair, adds subtle texture with a supersoft finish. For those looking for a more intricate offering, Brannen features intricate rows of pintucks across its face, the ideal cushion for bringing a bit of luxury.
---
Now that we've answered your question of what colour is cumin, it's time to bring the colour cumin home, and let it take centre stage through your styling.