Your Life In Linen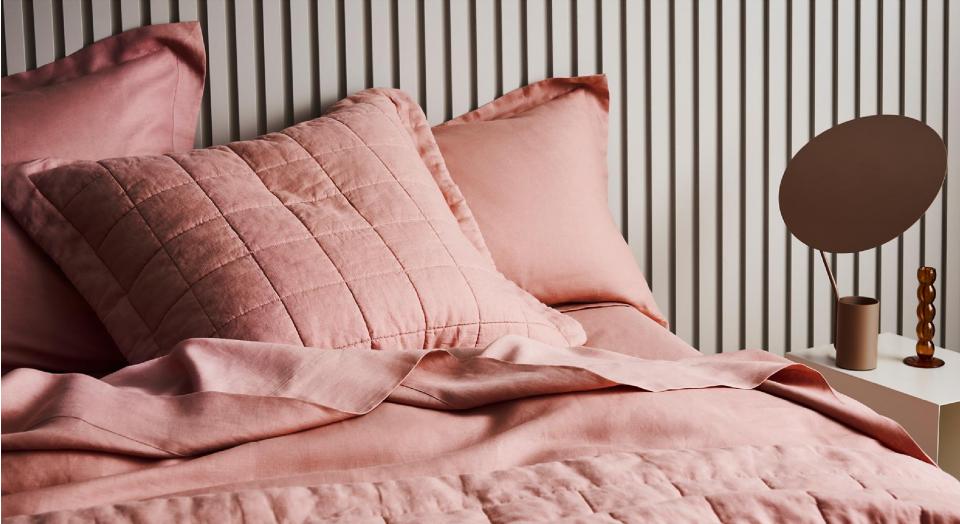 There's a reason linen is a top choice for the laidback Australian lifestyle. In fact, there's more than one. It's become the fibre of choice for many households, and as it continues to expand throughout the home, it reaches new heights — especially with our core and seasonal collections.
Our Belgian linen is crafted from natural fibres, derived from the flax plant. It's a strong fabric that ages beautifully; it has the ability to breathe and assist with temperature regulation. Renowned for its longevity, linen is a sustainable fabric choice. And with the correct level of care, it'll stand the test of time.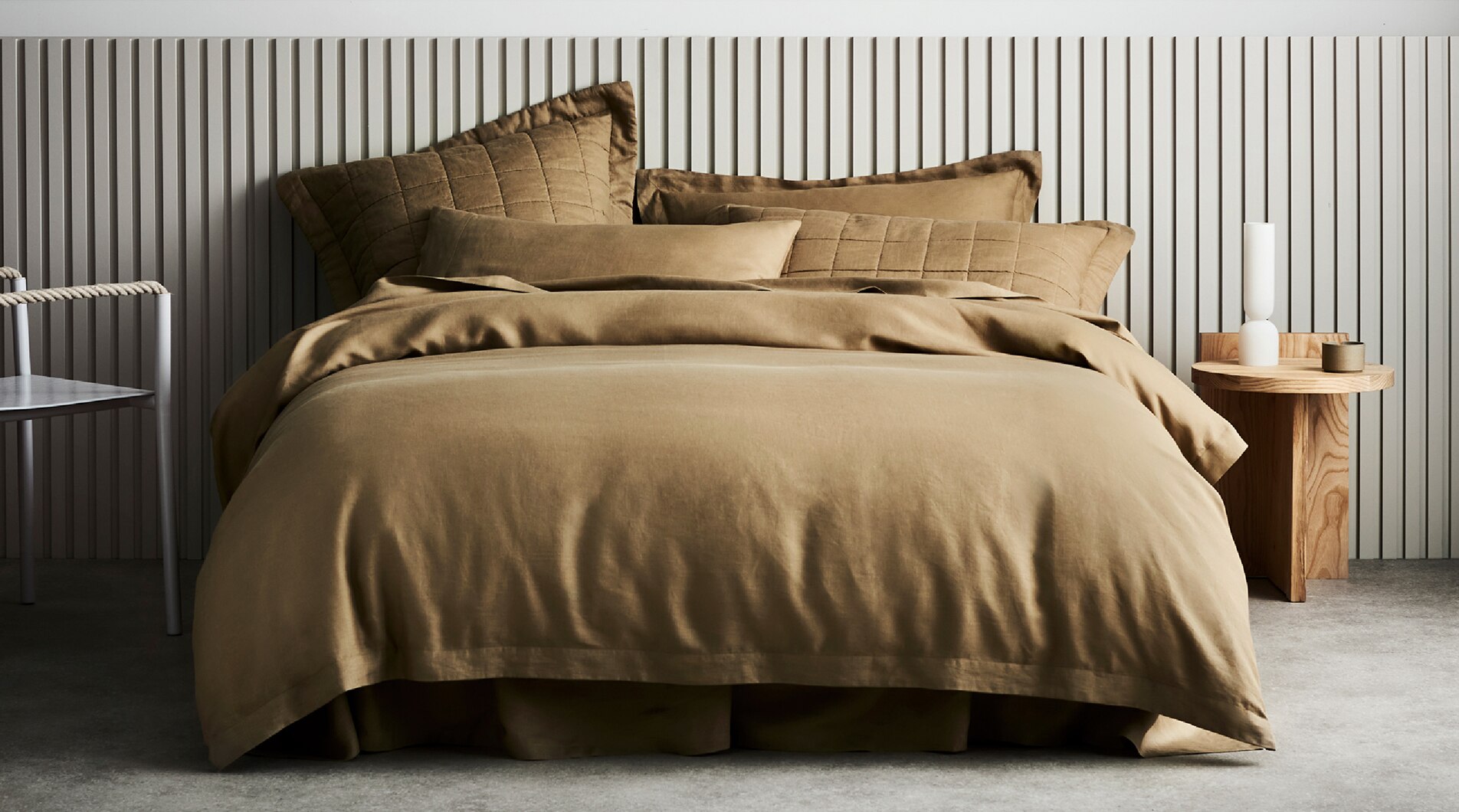 What's got you loving linen? Is it the relaxed look? Maybe the comfort it provides in both cool and warm weather? Perhaps it's the fact it becomes softer every time you wash it, wear it or sleep in it.
Chances are it's all of the above.
As we launch our latest Abbotson Linen Loungewear Collection in a variety of new colourways, we thought we'd highlight the many ways you can live with — and love, Belgian linen.
SLEEP
Linen sheets are the gift that keeps on giving. Their long-lasting softness is incomparable, and they're a minimal fuss, easy-to-style option that can work in just about every bedroom. We recommend investing in a staple colour that will suit every season, whether it be white, charcoal, flax, or silver. Then add to your base as you please with the latest and greatest colours introduced into the collection each season.
WEAR
Abbotson sheets make getting into bed after a long day that much sweeter. Nothing should get between you and your Abbotson sheets... unless of course, it's more Abbotson.
Our new loungewear collection is crafted in 100% Belgian linen flax and is designed to offer a relaxed, comfortable fit. This collection will undoubtedly become a favourite for summer nights and lazy mornings, and will live on in your wardrobe for years to come.
STYLE
Linen's natural look and soft hand feel make it a great accessory for layering in your living spaces. Mix and match with other textures and create a relaxed, yet refined look.
If you haven't already, introduce a little linen into your life and find out what all the fuss is about!