Here's How to Reuse Your Sheridan Kids Tote Bag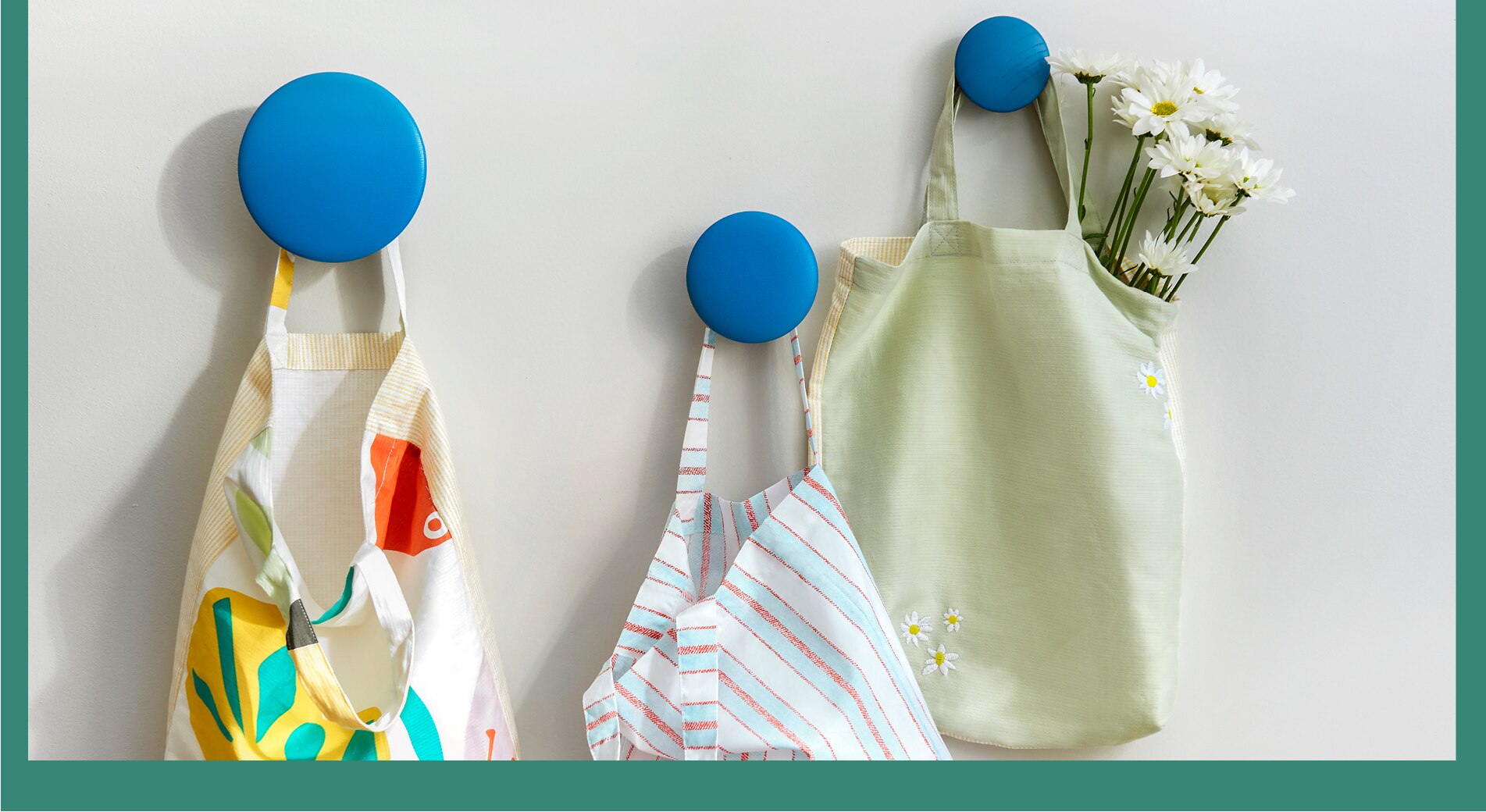 Hint: it's the perfect accompaniment for adventures.
We're guessing that your little one has some pretty big dreams. Classic ones that seem to continue throughout generations — astronauts, ballerinas. Some may be a little more far fetched… or impossible, really. Yes, we're talking about those who want to be literal animals (don't let them read this, though!).

And you probably have some dreams for your kids too. That they'll grow up loved, happy, healthy. That they'll have wild and vivid imaginations, follow their dreams throughout their lives. That, no matter how small the contribution, they'll make the world a little bit brighter, and help make it a better place.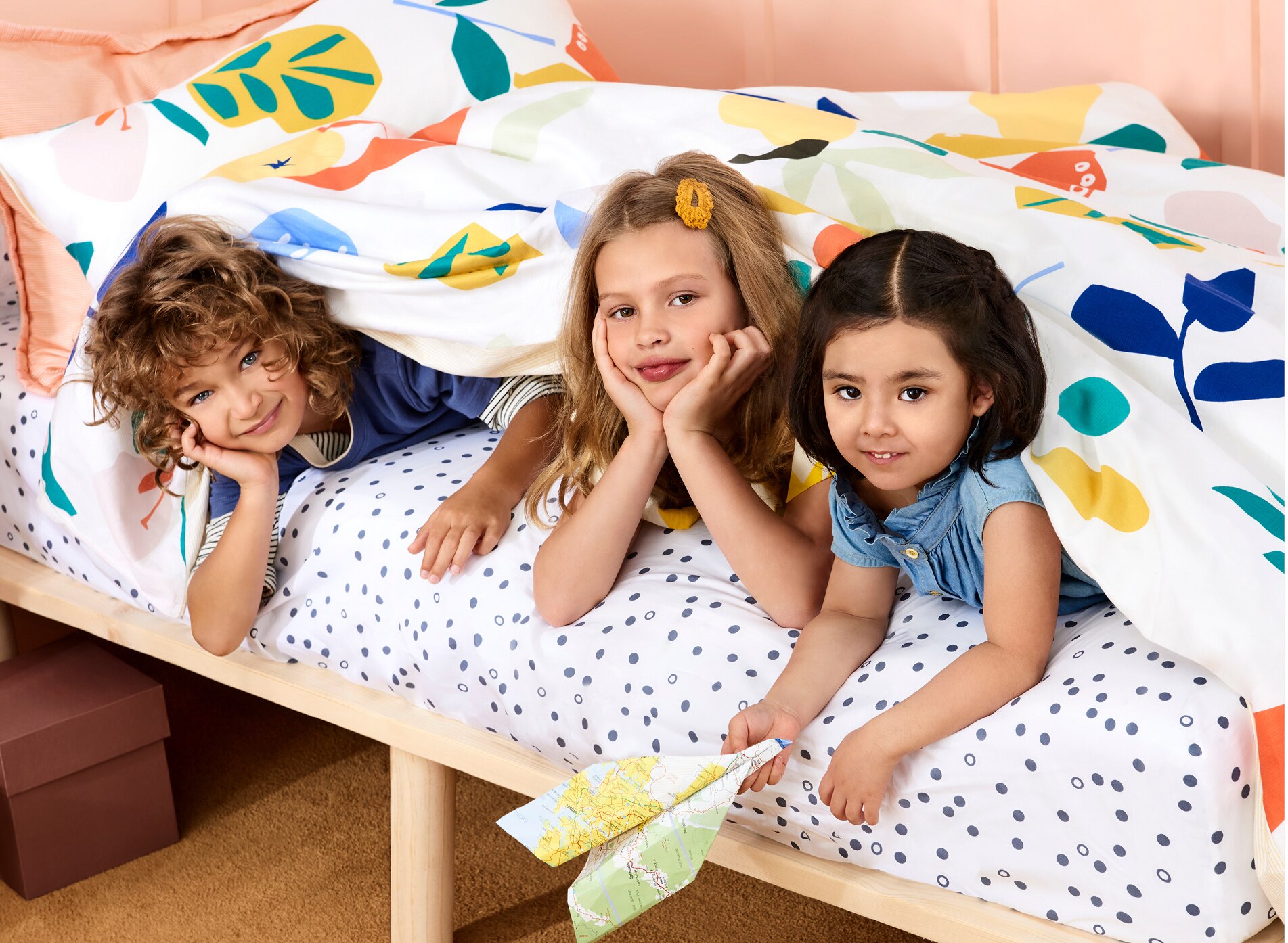 Here at Sheridan, we want your little dreamers to have big dreams, bright ideas, and big futures.
In fact, we know that kids, and their dreams, can change the world; our audiobook is an example of that.
We also have some dreams — or, in more appropriate business terminology — visions, of making the world a little bit brighter. And it relates to our kids collection.
One of our sustainability goals is to make our packaging more sustainable — we're working towards 100% of our packaging being reusable or recyclable, and are aiming to reduce and eliminate unnecessary packaging.
With our kids collection, we've packaged the quilt covers and sheet sets in self-fabric bags — a reusable organic cotton tote. Best of all, they coordinate with the collection chosen.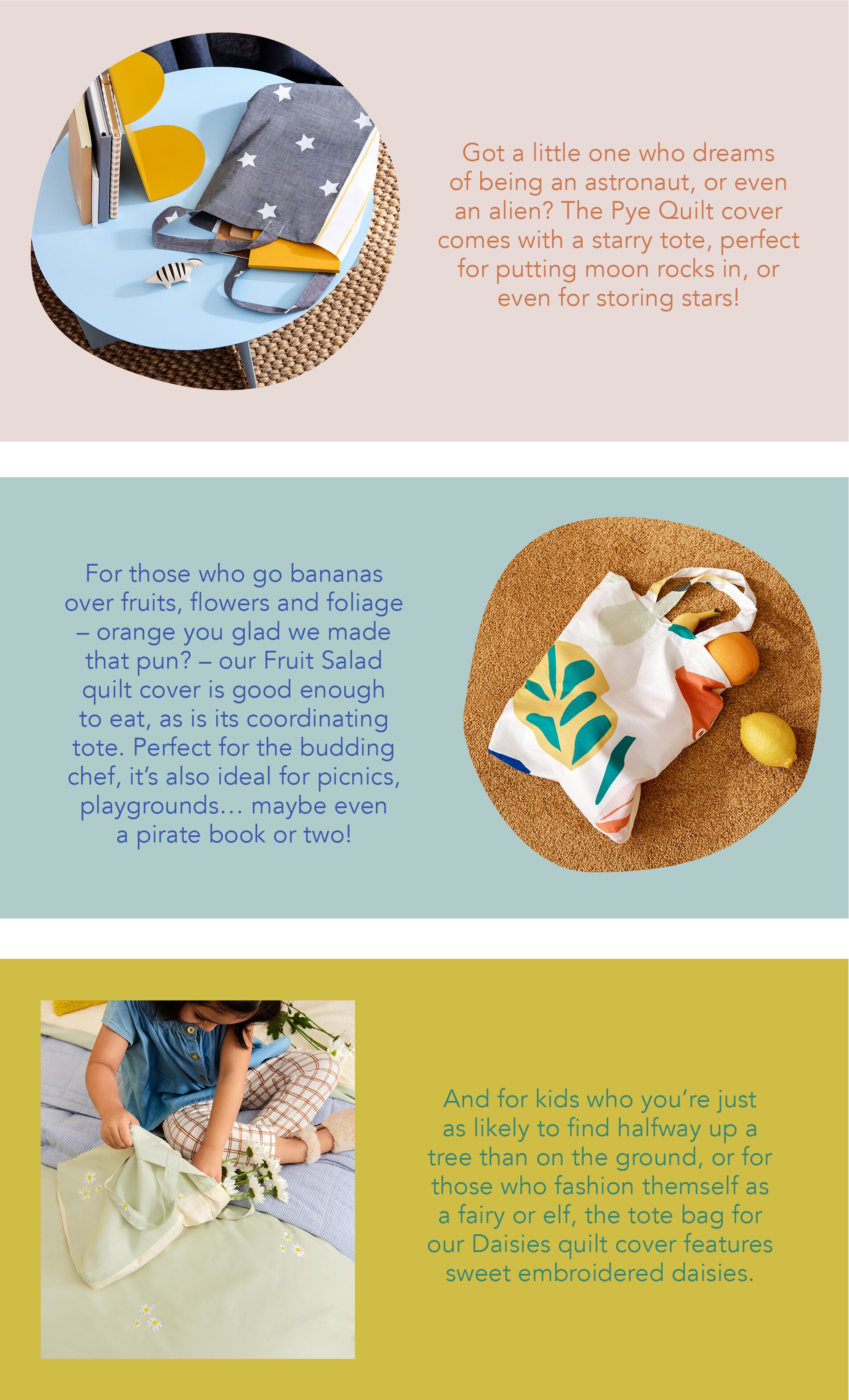 No matter what dream takes their fancy that day — doctor, librarian, adventurer, treasure hunter — these bags are smart and practical. So much so, you may end up borrowing their bag, too! Use them again and again for years to come. Best of all, once they have reached the end of their life, they can be returned to any Sheridan store as part of our textile recycling program.